Covid-19 - Help and support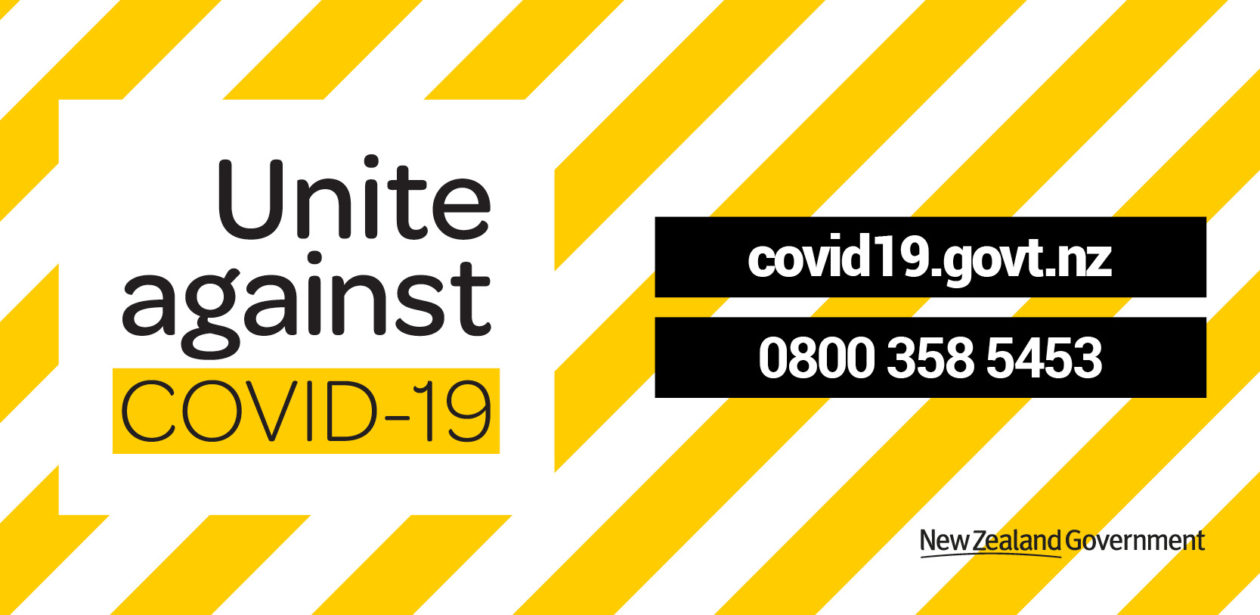 As of 13 September 2022, the traffic light system and most Covid-19 restrictions ended in Aotearoa.
You're encouraged to continue to wear a mask when out in public places.
It's also your right to ask people who come into your home to wear a mask, and you might also ask them to do a Covid-19 (RAT) test. You can find out where to get free RAT testing kits online.
Information and help will still be available for you.
For the most up to date information about Covid-19, see the Unite Against Covid-19 website, or call Healthline on 0800 358 5453.
Additional support is available through Health Navigator and the
Ministry of Health.
Help and support for people living with dementia
Local Alzheimers and Dementia organisations are here to support you. Contact them to find out how they can help.
Your primary health services (e.g. GP or Nurse Practitioner) can also provide support. If you are concerned at all you should seek medical assistance from your local medical centre or Healthline on 0800 611 116. Dial 111 in an emergency.
The Ministry of Health has provided advice for supporting people with dementia at home. The Unite Against Covid-19 website also has support and advice for disabled people and people with underlying medical conditions.
If you are using disability-funded Carer Support and are struggling to provide care, you can contact your Needs Assessment and Service Coordination (NASC) service, and say you need emergency help. For more information, please email
centre@carers.net.nz.
You may also like to register with Wecare.kiwi for help and support, and check-ins by phone or email.
Being prepared
If you don't already have one, preparing an Emergency Support Plan is still really important. Emergency Support Plans contain essential information to help you and the person you care for if your routine is disrupted. Once the Plan is completed make sure others have a copy of the plan or know where it can be found.
It is still important to be prepared for Covid-19 or any other unexpected event. Use this handy checklist to have a kōrero (chat) and work out how ready you are, then make a plan for your household.
The Covid-19 website has information on providing proof of your vaccination status.
If you test positive for Covid-19
The Unite Against Covid-19 website has information on what to expect if you test positive for Covid-19, or have to self-isolate.
You and your care partner might both be eligible for antiviral medications. Taking these medications reduces the severity of the illness and reduces the likelihood you will require hospitalization. The Covid-19 Health Hub outlines the eligibility requirements and how to get medication.
If you are living with or caring for someone with dementia, you should be eligible for extra support if one or both of you tests positive. If you have not been contacted about this, ring your primary health provider (e.g. GP or Nurse Practitioner) for advice.
Let your local Alzheimers or Dementia organisation know what's going on. They may be able to provide help and support to you and the person you care for during this time.
Tell friends, family/whānau and neighbours so they can support you too. Ensure your Emergency Plan is available and share a copy with people just in case.
Looking after your health and wellbeing
The continued presence of Covid-19 in our communities is likely to cause concern if you are at greater risk of contracting Covid-19 or if you are likely to become very unwell if you contact it.
You should talk to a doctor if you have any concerns about yourself, or encourage the person you are worried about to seek help.
This is important for people living with dementia, particularly if you notice any changes in mood, behaviour, if they have increased agitation or are not eating well.
Delirium is a common condition often in response to an underlying infection or illness, leading to a confused mental state that causes disorientation. People with dementia have an increased chance of experiencing delirium.
Mild symptoms brought about by an underlying cause can be treated at home. Severe delirium may require hospital admission and medication. If someone with dementia tests positive for Covid-19, it is quite likely that they might experience delirium.
Take the time to look after yourself. Reach out to people who make you feel loved and supported. Call or text 1737 to talk with a trained counsellor for free, 24/7.
Vaccines and boosters
Covid-19 vaccines and boosters are available for free across the country. You can either book an appointment for your vaccination, or go to a walk-in or drive-through vaccination centre.
Call 0800 28 29 26 or email the Healthline disability team for advice and support around accessibility arrangements, home vaccinations, or questions about any effects the vaccine may have on you or your medications.
Influenza – or the flu – is a virus that spreads quickly from person to person. The flu and Covid-19 are different viruses but can be easily confused with one another. Symptoms include fever, chills, aches, runny nose, a cough and stomach upset. It is possible to have both the flu and Covid-19 within a short space of time. Flu vaccines are available now and are free for those most likely to get very sick, including older people and people with dementia. Contact your GP or local pharmacy for more information.
Visiting residential care (rest home and hospitals)
The Ministry of Health has provided guidance to aged care facilities. This is to help keep everyone safe, so it is important to follow the plans in place. Check in with the facility as to what their current arrangements are, and ensure that any contact information is up to date.
Helpful tips
When you are out and about
If you are living with or supporting a person with dementia, it may be sensible to stay close to home as much as possible to minimise the chances of contracting the virus. For example, you could arrange for groceries and supplies to be delivered, and stay connected virtually by phone, video calls and emails.
When you are out and about, remind the person with dementia in a friendly and gentle way about what they need to do, like social distancing or wearing a mask (if they want to).
When you are at home
Try putting illustrated or written signs up around the house, reminding everyone to do things like wash their hands regularly, or take a mask with them when they leave the house.
Make time to do the things you enjoy or try a new activity. You could also make a start on writing a Life Story together.
Supporting someone with dementia while they are unwell or isolating
Keep in touch regularly in a way that works for both of you – video calls, messages, or picking up the phone. Offer to drop groceries or supplies off at the door, or perhaps see if there's an activity you can do together remotely.
Here are some ideas from the Mental Health Foundation:
writing emails that share a favourite memory
playing games together online
joining or starting a virtual book club
sharing a favourite song, karakia or waiata
Useful links
Key telephone numbers
Healthline (Covid-19) – 0800 358 5453
Healthline (General issues) – 0800 358 5453
Covid-19 vaccinations – 0800 28 29 26
Elder Abuse Helpline – 0800 32 668 65
Ministry of Social Development (MSD) Senior Services line – 0800 552 002
Survey - The impact of Covid-19

For many people living with dementia, the outbreak of Covid-19 has led to increased feelings of stress, loneliness and isolation. Our recent survey showed that over a third said that they had noticed a decline in cognitive ability as a result of not being able to take part in their usual activities and services, and 59% said dementia symptoms had increased during lockdown.

This survey ran in October 2020 and received 147 valid responses from respondents across New Zealand. 5% of respondents were people living with dementia, 73% were care partners of a person living with dementia at home and 15% had a loved one living in a residential care facility.
We will be regularly reviewing and updating this page as the situation around Covid-19 changes and develops.
Last updated: 13 September 2022