Covid-19 - Help and support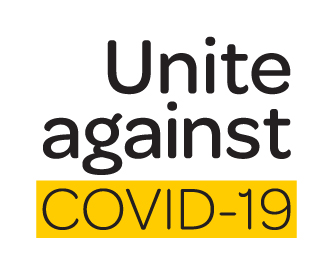 For up to date guidance on the Covid-19 Protection Framework, also known as the traffic light system, see the Unite Against Covid-19 website.
The Ministry of Health has provided advice for supporting people with dementia at home. Support and advice for for disabled people and people with underlying medical conditions can be found here.
Healthline have a dedicated Covid-19 number you can call on 0800 358 5453. For any other health issues, you should contact your GP or call 0800 611 116.
Based on the advice from the Ministry of Health, we endorse the recommendation from the Ministry that all eligible adults, including people living with dementia, receive the the Covid 19 vaccine. For any questions about the vaccines, contact the Covid-19 vaccination advice centre- call 0800 28 29 26 (8am – 8pm, 7 days a week), or talk to your GP.
My Vaccine Pass is an official record of your Covid-19 vaccination status. You will need to show your Vaccine Pass to be able to use things like cafes, restaurants and hairdressers. Some health services or in-home support may also require you to show your Vaccine Pass. There are 3 ways to get your My Vaccine Pass — online through My Covid Record, over the phone (0800 222 478), and in person at a pharmacy. Find more information here.
Help and support can also be found below.
Help and support for people living with dementia
Local Alzheimers and Dementia organisations are here to support you at all traffic light levels. Adjustments may need to be made to allow them to provide services safely. Reach out to your local organisation here and talk to them about what's available.
Wearing face masks are required in some places, and encouraged in others. If the person you support with dementia is not able to wear a mask, talk to your local organisation and they might be able to provide you with an exemption card.
Emergency Support Plans
If you don't already have one, preparing an emergency support plan is really important. Emergency Support Plans contain essential information to help you and the person you care for if your routine is disrupted. If you have difficulty filling out parts of it, a family or friend might be able to assist you by phone or email.
Looking after your wellbeing during this time
It is okay to feel worried, anxious or tired. Take the time to look after yourself. Reach out to people who make you feel loved and supported.
You can also find more information on the Mental Health Foundation and the Depression NZ websites. For support with grief, anxiety, distress or mental wellbeing, you can call or text 1737 to talk with a trained counsellor for free, 24 hours a day, 7 days a week.
You may also like to try Mentemia and Melon, two free apps to help support mental wellbeing.
Useful links
Key telephone numbers
Covid-19 Healthline – 0800 358 5453
General health issues Healthline – 0800 358 5453
For emergencies – 111
Elder Abuse Helpline – 0800 32 668 65
Ministry of Social Development (MSD) Senior Services line – 0800 552 002
Government Helpline – 0800 779 997
Survey - The impact of Covid-19

For many people living with dementia, the outbreak of Covid-19 has led to increased feelings of stress, loneliness and isolation. Our recent survey showed that over a third said that they had noticed a decline in cognitive ability as a result of not being able to take part in their usual activities and services, and 59% said dementia symptoms had increased during lockdown.

This survey ran in October 2020 and received 147 valid responses from respondents across New Zealand. 5% of respondents were people living with dementia, 73% were care partners of a person living with dementia at home and 15% had a loved one living in a residential care facility.
We will be regularly reviewing and updating this page as the situation around Covid-19 changes and develops.