Covid-19 - Information for care partners
As a care partner for someone living with dementia, the continued presence of Covid-19 is likely to be disruptive and challenging for you. It is okay if you continue to feel worried, anxious or tired.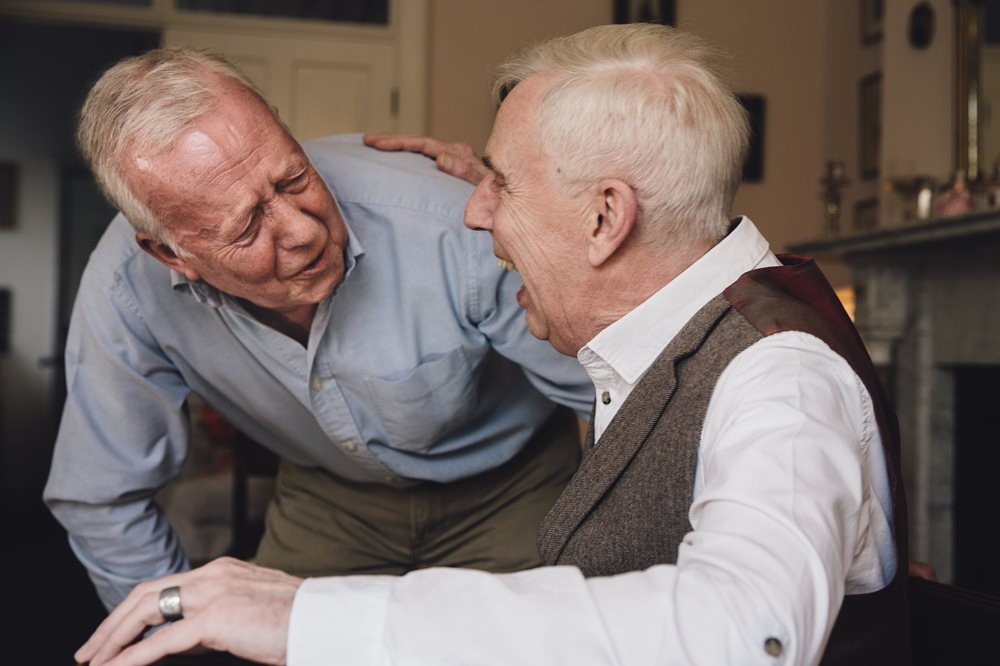 Get help and support
You are not alone. We are here to help. Local Alzheimers and Dementia organisations are also here to support you. Contact them to find out how they can help, and to keep up to date with available services. Find and contact your local organisation here.
You can find up to date information on the government Unite Against Covid-19 website.
Vaccines and the My Vaccine Pass
Covid-19 vaccines are free and available to everyone in New Zealand. Vaccines are one of the ways we can fight the Covid-19 pandemic and protect the welfare and wellbeing of our communities.
My Vaccine Pass is an official record of your Covid-19 vaccination status. You will need to show your Vaccine Pass to be able to use things like cafes, restaurants and hairdressers. Some health services or in-home support may also require you to show your Vaccine Pass. There are 3 ways to get your My Vaccine Pass — online through My Covid Record, over the phone (0800 222 478), and in person at a pharmacy. Find more information here.
Find out more about the Covid-19 vaccine and when you will be eligible for your booster vaccine on the Ministry of Health website.
Emergency Support Plans
If you don't already have one, preparing an emergency support plan is still really important. Emergency Support Plans contain essential information to help you and the person you care for if your routine is disrupted.
If you have difficulty filling out parts of it, a family or friend might be able to assist you by phone or email. Once the Plan is completed make sure others know about the plan and where is can be found.
Make a checklist
Use this handy checklist to have a kōrero and work out how ready you are to deal with Covid-19. Then, make a plan for your household.
Supporting the person with dementia
The ongoing disruption of Covid-19 may mean that the person you support is finding it difficult to adjust to day to day life. This may lead to further decline in memory and understanding, and physical and cognitive deterioration.
If you are concerned you should seek medical assistance from your local medical centre, GP or Healthline.
Staying healthy
Make sure your vaccines are up to date and book in for any boosters on the Unite Against Covid-19 website.
Keep track of where you've been using the NZ Covid Tracer app or booklet, or sign in using the register when you visit a venue.
If you are sick, stay home. If you have cold, flu or Covid-19 symptoms, stay home and call your doctor or Healthline on 0800 358 5453 for advice about getting tested.
Washing your hands regularly both at home and while you're out and about is still one of the best things you can do to stay healthy. Use hand sanitizer (alcohol based) if you are concerned that good hygiene is not being practiced. It should be freely available out and about.
Around the home
Put signs with pictures in the bathroom or toilet reminding everyone to wash their hands with soap for 20 seconds. You might also like to use a hand moisturiser to help prevent dry or sore skin.
Stand next to the person and wash your hands at the same time to encourage them.
Regularly clean things that are handled a lot, for example, taps, door and cupboard handles, phones and TV remotes.
Looking after yourself
It is really important that you continue to take care of yourself. It's only by taking care of yourself that you can continue to provide support to someone else.
If you find yourself feeling stressed or anxious, you can call or text 1737 to talk with a trained counsellor for free, 24 hours a day, 7 days a week. Find more information and support on the Mental Health Foundation website. You can also talk to your GP.
Here are some other ways to look after your wellbeing
Stay connected – This is important for our wellbeing and helps to make us feel safer, less stressed and less anxious.
Acknowledge your feelings – It is completely normal to feel overwhelmed, stressed, anxious, worried or scared. Allow yourself time to notice and express what you are feeling. Talk with people you trust about your concerns and how you are feeling. Reach out to others.
Stick to routines where possible – If your routine must change, try and introduce the change slowly so there is time for adjustment.
Limit your screen time – You may find it helpful to limit your screen time (like watching TV or checking social media).
If the person you care for is in residential care (rest home and hospitals):
The Ministry of Health has provided guidance to these facilities about how to operate at the different traffic light levels. This is to help keep everyone safe and it is important that the public follow the recommendations. Individual rest homes and hospitals will also be putting in place their own plans.
Check in with the facility as to what their current rules and procedures are. Ensure that contact information is up to date for you and others.
Understand that the facility may well continue to have extra measures in place around visits – this is to protect the residents and you must follow their advice.
You should ask the facility what other means there are of making contact- for example a phone call daily, sending an email which will be read to the person in care
If this is not possible, talk to the facility about how you can get updates and about how you can pass messages on.
Think about ways you can continue to provide support from a distance – for example, asking family to email photos to the person in care.
Useful links and resources