Covid-19 - Advice for friends and whānau
As we continue to unite against Covid-19, there is lots we can all do to support people we know who are living with dementia.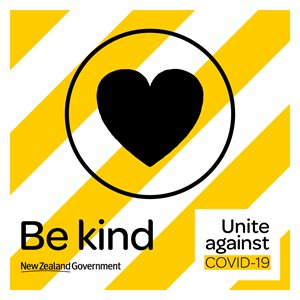 Covid-19 is likely to have had a big impact on all of us. These are just some of the ways it may be continuing to affect people living with dementia:
People living with dementia will often have difficulty understanding what is happening.
They are likely to have difficulty remembering what they need to do at each traffic light level
Their opportunities for connecting in person with their usual support networks such as support groups, café clubs and day programmes may be disrupted.
The changes brought about by Covid-19 may also be leaving care partners with increased feelings of loneliness, fatigue, anxiety and stress. Help and support services, such as respite care, may be working differently or may no longer be available.
If you are worried about someone
There could be a number of reasons why a care partner or person with dementia doesn't appear to be coping. You may notice that they seem withdrawn, sad, angry, short tempered or appear tired or exhausted.
What you can do to support them
Maintaining regular social contact is a great way you can help. Here are some others tips and suggestions:
Talk to them about how they are feeling, ask them what you could do to help
Continue to keep in touch and check in to see how they are doing
Encourage them to do some self-help activities such as meditation, mindfulness, getting out for a walk or into the garden
Suggest they take a look at these tips on how to cope with loneliness
Suggest they take a look at these tips on how to cope with loneliness
Remind them that they can call or text 1737 at any time to speak with a trained counsellor, or visit the Mental Health Foundation website for support
Encourage them to talk to their GP, especially if they are looking unwell, have increased agitation or are not eating well.