Check out our Calendar
Stay up to date with events we are hosting throughout the year and September, World Alzheimers Month.
2021 Memory Walk - Postponed
We look forward to bringing this to you in 2022
Due to Covid-19 We have had to postpone our Alzheimers Gisborne Memory walk from October 2021 to February/March 2022.
Proudly Supported by Mitre 10 Gisborne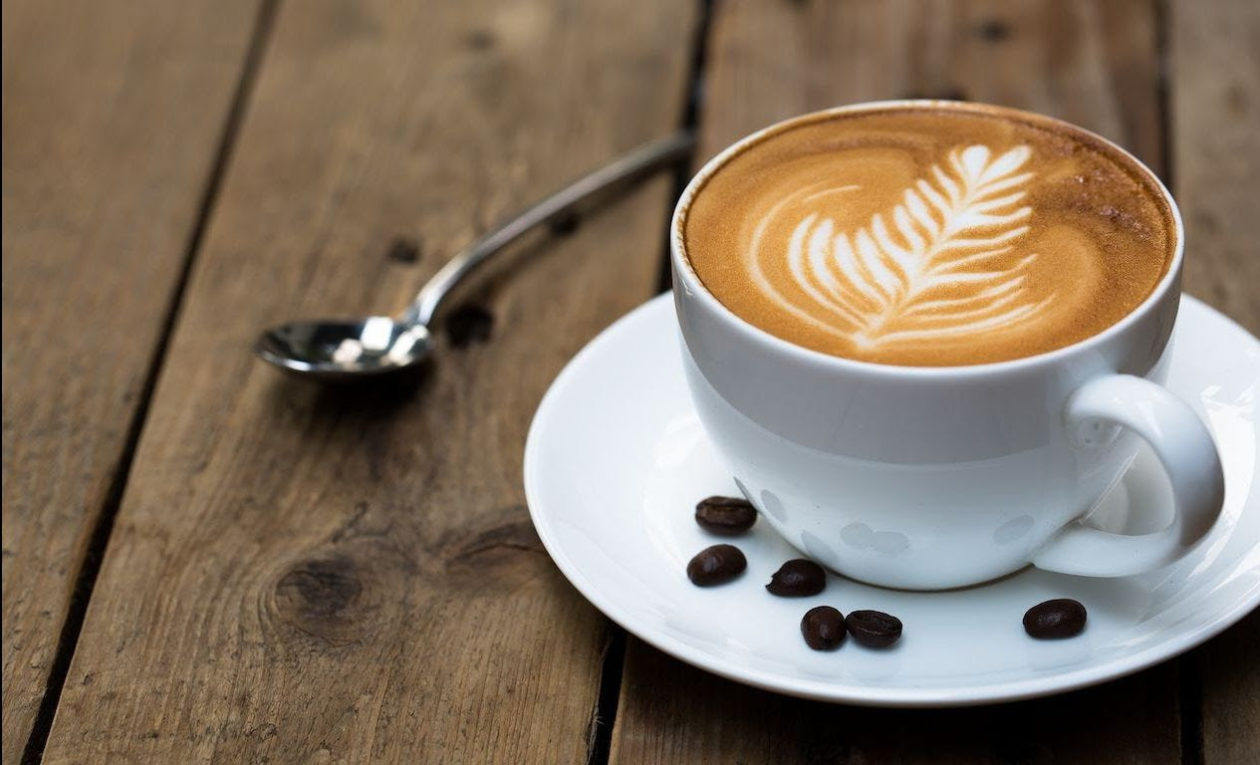 Social Group Meeting
Friday 29th October
This is a group of people who have in some way experienced caring for someone with dementia in their lives. They continue to meet just for a social catch up. There is no agenda other than to have a break with a great group of people.
Margaret Olsen coordinates the group and would love to hear from you if you would like join them.
Phone Margaret on 867 7656 or 027437114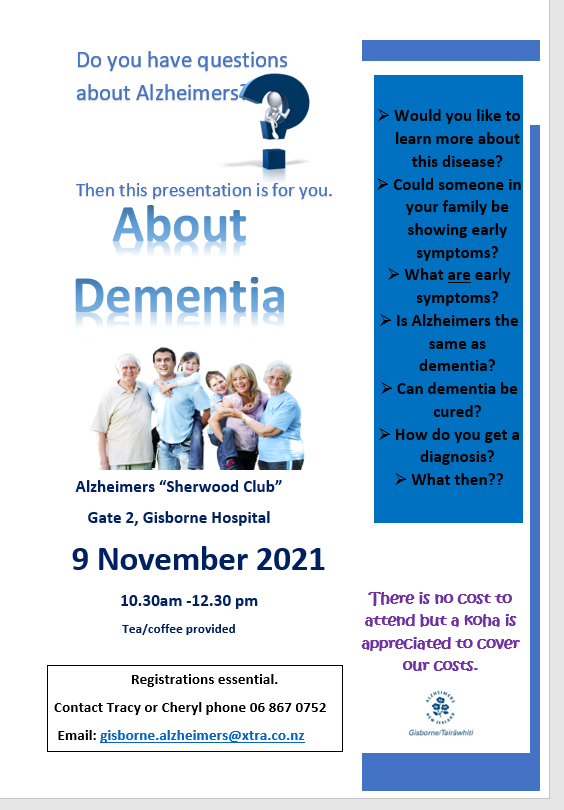 About Dementia Workshop
9th November 2021
Do you have questions about Alzheimers?
This workshop is for you!
9th November 2021
10.30am to 12.30pm at the Alzheimers Sherwood Club
Gate 2, Gisborne Hospital
Registration is essential
Contact Tracy: gisborne.alzheimers@xtra.co.nz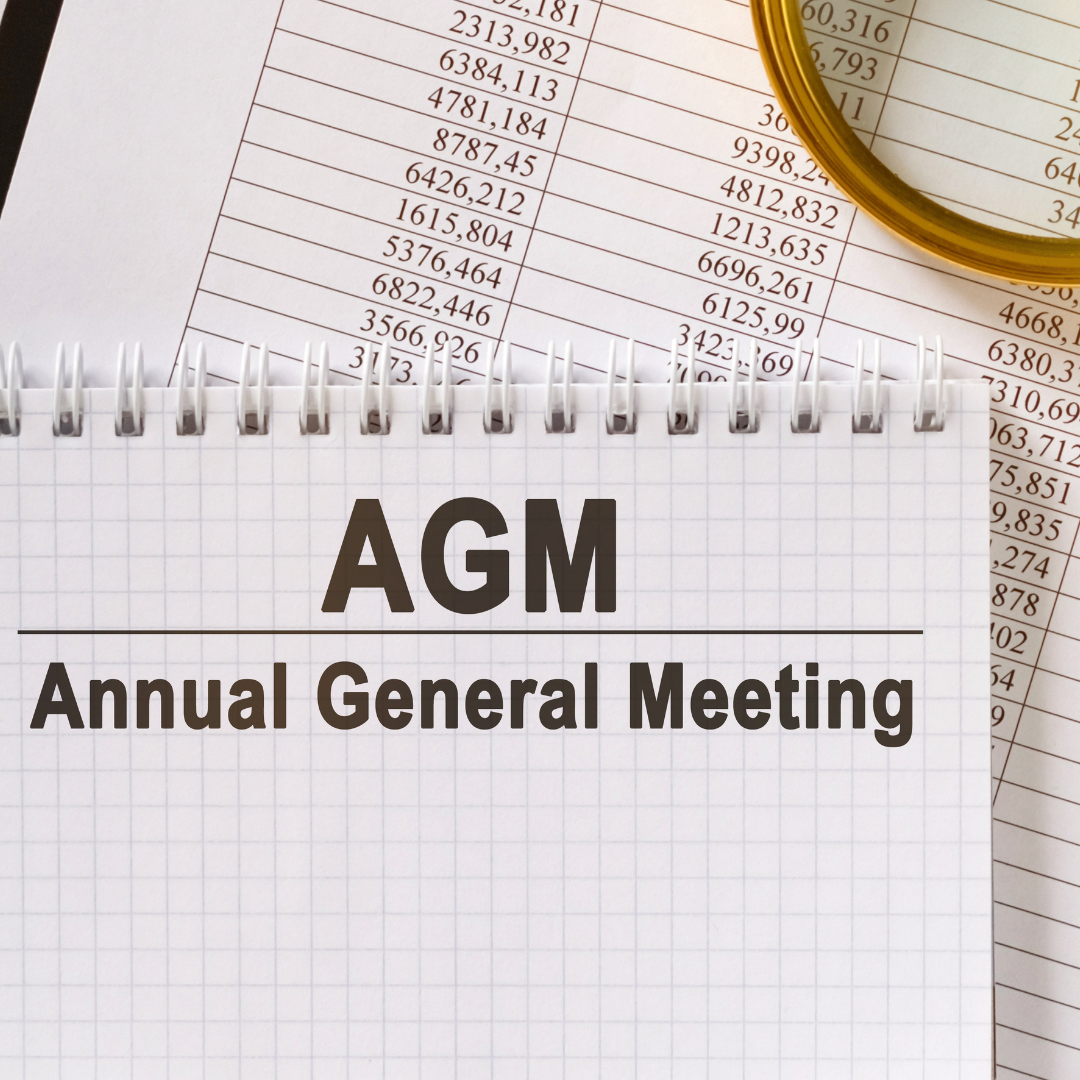 Alzheimer Gisborne/ Tairawhiti 2021 AGM
Join us for our AGM - 9th November
Alzheimers Gisborne Tairawhiti  AGM 2021
9 November 2021
At the Sherwood Club lounge
4.30 pm cup of tea
4.45 pm meeting starts
Would you consider standing for the Board of Alzheimers GisborneTairawhiti?
We need this governing group to make the whole business operate.
We literally cannot function without our Board.
It is an important role but not an onerous one.
Meetings are monthly with the occasional sub-committee opportunity if you choose to accept it.
Requirements: a financial member, fully vaccinated (please see note below.)
For further information please contact the Board chair, Derek Green on 027 2992142 or Tracy, the manager at Alzheimers Gisborne
ph 867 0752
Agenda:
1. Manager's report for the 2020-21 year
2. Financial report for the 2020-21 year
3. Strategic and business plan 2021
4. Presentation for the budget 2021-22
5. Proposal to increase membership fees for 2022
6. Ratification of updated Constitution
7. Election of officers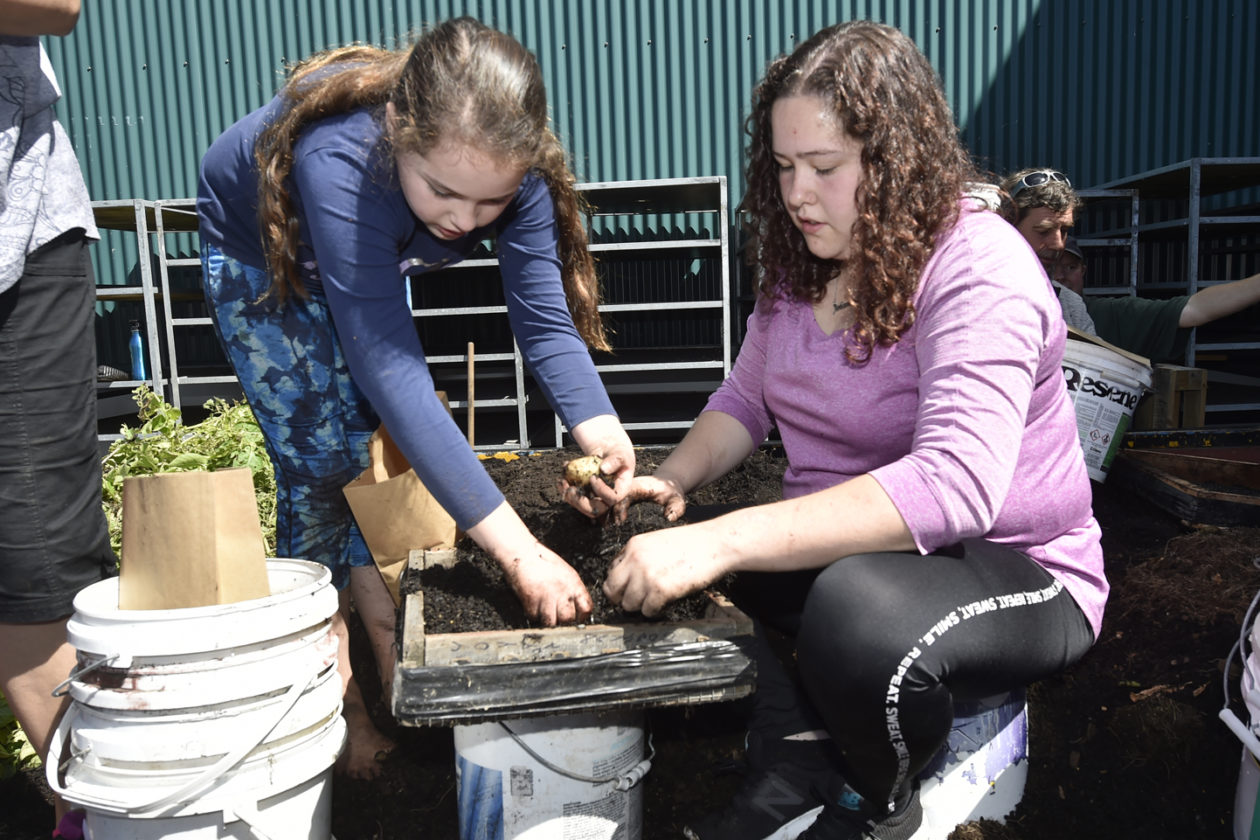 Spud in a Bucket Fundraiser
Proudly Sponsored by Bunnings Gisborne
Entries have now closed
Weigh-in day at Bunnings Carpark, 4th December 2021, 9am – 11am.
Lot's of great prizes to be won. Including Special Children's Categories.