Meet our staff
The organisation helps build healthy, sustainable communities in a number of ways namely by:
Day Programme Centres offer people with dementia the opportunity to socially interact with others within a varied and stimulating programme which is managed by trained staff.  Programs are currently offered in Palmerston, Levin, Dannevirke and Fielding.
Monthly Carer Support groups in Palmerston North, Levin, Dannevirke, Feilding and Otaki gives carers opportunities to discuss with each other day to day issues and enables them to support each other.
A early stage group for clients with early stage dementia is offered to enable social interaction and maintain creative expression through art.
Our dementia advisors provide assessment, education and support to the all people affected by dementia within the Community.
A wander search tracking system is now offered to our communities – a system used to search for people living with dementia/autism who regularly wander from their place of residence.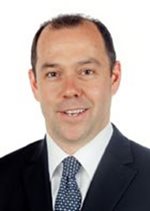 Chair
Hamish Waugh 
Hamish joined the board in late 2016. Hamish is a General Manager at the Manawatu District Council which requires a high level of accountability and transparency with public money – a discipline he will continue with the other board members in the delivery of the dementia services across Manawatu, Horowhenua, Tararua and Otaki. Working within the local government environment, Hamish brings an element of long-term strategic planning and experience with best practice procurement and project delivery. Hamish is a member of the New Zealand Institute of Directors and has had a number of close family and friends affected by dementia in their later years.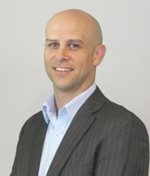 Treasurer
Brian Henderson 
Brian Henderson has a passion for assisting people and their families affected by Dementia. His mother-in-law had early onset Alzheimer's which was challenging for Brian and his young family to work through providing the best possible level of care for her. As the treasurer for Alzheimer's Manawatu, Brian's role is to keep a close on the numbers and make sure the organisation remains financially in good heart.
Alzheimer's Society Manawatu is the only formal governance role Brian has, but he also contributes to the community via two advisory board positions and a casual role for the Manawatu Rugby Union. He's passionate about enabling the best possible environment and community to support people affected by dementia.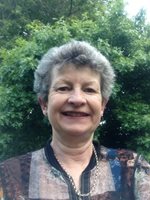 Pauline Blackmore
Pauline has worked as a GP in Dannevirke since 1995 and has a special interest in the health of the elderly. She has been a member of the Tararua HOP (health of the older person) team since it was set up in 2010.  More recently, she has split her weeks between general practice and as medical officer at Arohanui Hospice.  Pauline is also a member of the Midcentral older person district group, the local dementia action group and the regional dementia group. She has had a close family member with early onset dementia.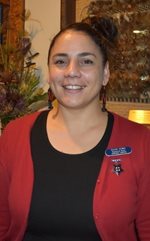 Diane Noble
Diane Noble joined the Board in December 2018. Diane, a mother of two, was born and raised in Palmerston North, now living in Feilding. Her iwi are Waikato- Ngati Koroki Kahukura and Taranaki- Te Ati Awa and she also connects to Pembrokeshire, Wales, where her mother's family are from.
Diane presently works at Arohanui Hospice as a community nurse covering the Horowhenua area.  Diane has a background of working in Māori health having previously worked as a Whānau Ora nurse at Best Care Whakapai Hauora. She is also the President of a local Māori Women's Welfare League Branch, No Nga Hau e Wha, who do a lot of work in the community to support local whānau. She is very passionate about Māori health and improving outcomes and supports the Society to achieve its aim of improving support options for Māori with dementia in this region. Her position on the board is to assist the Society to embed the cultural aspect to the societies work.
Diane's grandmother has dementia.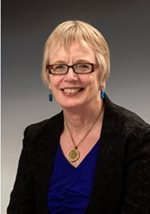 Clare Hynd

Clare is a community pharmacist in Palmerston North. She has been involved in the care of older people all her working life and has a special interest in their health and wellbeing. Clare has friends and relatives who have been affected by dementia. She is passionate about helping to people to live well and enjoy healthy lives with the restrained health budget.
Clare holds various governance roles including the Central PHO Board, Alzheimers NZ, National Executive of the Pharmaceutical Society of New Zealand and Chair of the Midcentral Community Pharmacy Group.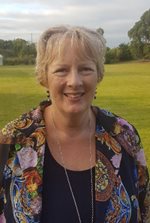 Rose Blair
Rose is a Registered Nurse, currently employed by Midcentral DHB as a Clinical Nurse Specialist in Elder Health. Rose moved to Palmerston North from Timaru earlier in 2020 and has worked as a Clinical Manager in Aged Residential Care prior to the move. Rose has a passion for supporting people with dementia and their support networks to maximise their quality of life, through empowering communication, respectful healthcare and provision of services that enrich relationships and well-being. Rose has been involved with Alzheimers South Canterbury and professional networks to enhance the culture of dementia care in the community and residential care. Her experience in her previous role included strategic planning and cultural transformation. Rose is keen to be involved in this role with Alzheimers Manawatu and is honoured to be given this opportunity.