A changing world
Wednesday 21 October, 2020
Stephen Hawking once said "intelligence is the ability to adapt to change" and there was definitely a need to change during the Covid-19 lockdown when our HomeShare members were unable to meet each week for a home-cooked meal and companionship.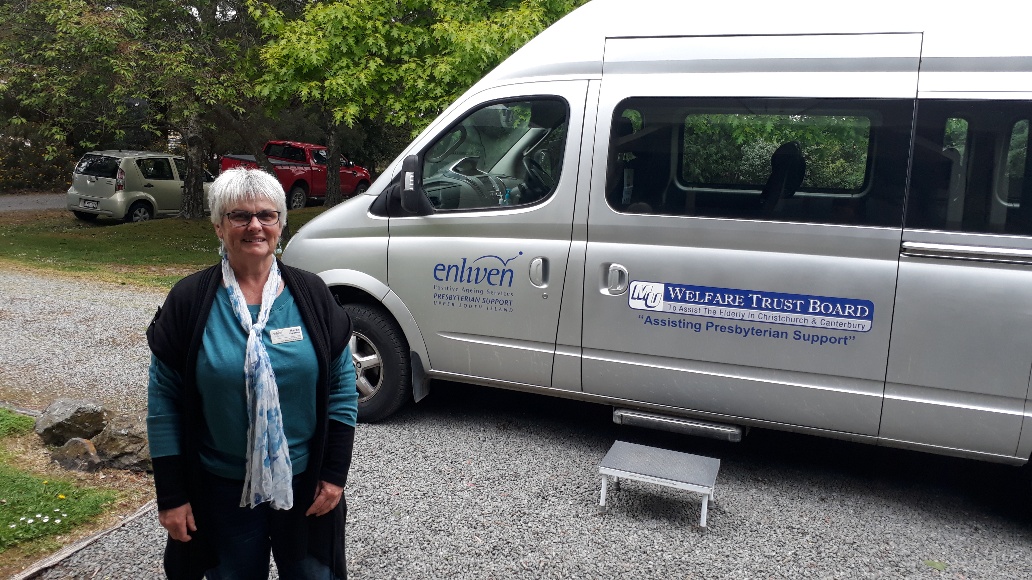 I've been involved with the Enliven HomeShare programme for many years and love it! Before lockdown I would pick up between six and seven older people once a week, take them to a host's home where they would enjoy a cooked meal and a few hours playing games, doing something creative and enjoying each other's company. Some of our members have mild dementia, some are lonely and all enjoy the fellowship of the others in the group.
So it was with a feeling of sadness that this all had to end when we went into Level 4 lockdown. Our members became more vulnerable as they faced increased social isolation and weren't able to get out and be part of our HomeShare 'family'.
But we quickly adapted to our new way of life. Plans before lockdown had been put in place and if we couldn't physically be together, we would certainly find ways to stay connected. The best way to do that was over the phone. We chatted, sometimes for up to two hours, giving them the freedom to talk about anything, many sharing stories about their lives and their families. It was wonderful and a privilege to be trusted and learn so much about these wonderful people.
Our members really appreciated staying in touch. They were grateful for the phone calls and happy they hadn't been forgotten about. I encouraged them to write either a poem or a personal story and some members wrote of their earlier lives when they were children. We also received some lovely poems including one from Jane (see below).
Since the end of Level 4 lockdown, we're returning to normal. It hasn't always been easy as we've had to maintain social distancing during Level 2 which has meant not all members were able to get back to HomeShare but we've adapted and made the most of these very unusual times.
In a bubble – by HomeShare member Jane
Many days in a bubble,
Seems to take forever.
Walking around the block
Without a stop.
Chatting on the phone
So I didn't feel alone.
To keep apart from people
Is quite an effort.
Everything is different now,
Never to be the same again.
When will the lockdown end
So we can be out and about again.
Karen Chapman
Message from Presbyterian Support, Upper South Island
During the Covid-19 lockdown and level 2-3 restrictions, Enliven staff throughout our region remained connected with our members via remote methods including; regular phone calls, video conferences, emails and 'driveway' visits. Many of our members live remotely and are socially isolated so staff also delivered essential supplies including groceries, medicines and blankets, when necessary.