Dementia Friends
Become a Dementia Friend! Learn more about dementia mate wareware and simple ways to help.
Your stories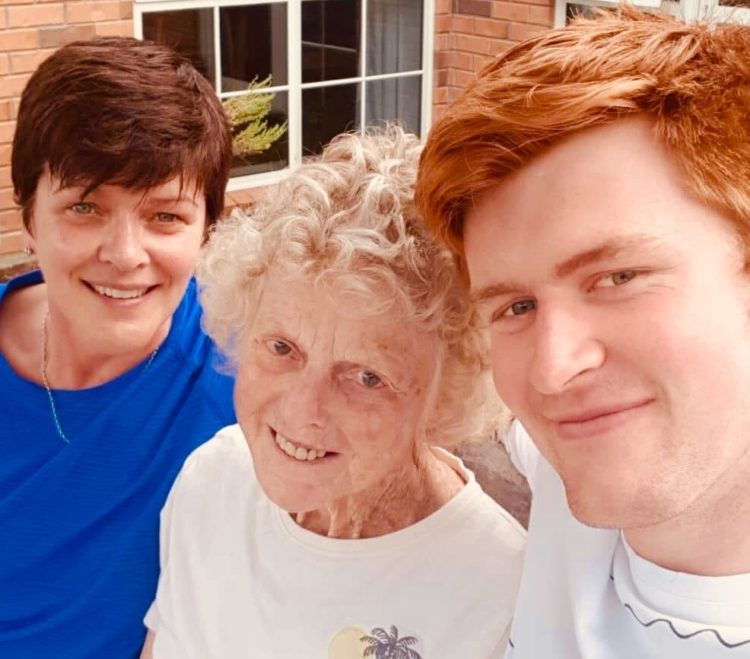 "People with dementia live in the moment. Being a Dementia Friend doesn't mean giving up your life. Even the smallest of actions can make a big difference."
Bronwyn's story
Read Bronwyn's story
By becoming a Dementia Friend you're joining a growing community of Kiwis helping to make Aotearoa New Zealand a kinder, more supportive, inclusive and understanding place for people living with dementia mate wareware.
Once you have completed the registration, the course only takes 20 minutes. 
Completing the course 
When you click on the link you'll be going to our new platform, hosted by Pointsbuild.  
Its free. However, you will need to purchase (at no cost) the Dementia Friends programme by clicking 'Add to cart' on the bottom of the page.
Then you will need to 'Checkout' your shopping cart.
Register your details under 'new user' and complete your order. Then you can 'Continue to member area'. 
From here, click on 'Dementia Friends' under courses and then 'Start course'. 
Please read the instructions before completing the course. Don't exit the Pointsbuild tab, as you'll need to navigate back to this once you've completed the course to get your certificate. 
You can also log back in at any time to get a copy of your Dementia Friends certificate. 
What does a Dementia Friend do? 
As a Dementia Friend, you're supporting those living with dementia mate wareware in your community to live well. The Dementia Friends programme will show you simple ways that you can help.  
Being a Dementia Friend doesn't have to take lots of your time or be a big commitment. Some simple Dementia Friendly actions you can take include being kind and helpful to people during your day, thinking about how you communicate, or offering to help someone in supermarket or on the street.
Complete the Dementia Friends 20-minute programme to learn more. 
By becoming a Dementia Friend, you're joining a community of Dementia Friends across Aotearoa New Zealand and the world. Simple, small actions really do help! 
Dementia Friends tell us:
Share your story 
We'd love to hear more about why you became a Dementia Friend and what this means to you – reach out to us on dementiafriendlynz@alzheimers.org.nz. 
You can also follow us on the Dementia Friendly NZ Facebook page. 
I'm worried and want help 
If you're worried you or someone you know is showing signs of dementia mate wareware, the best place to start is by talking to your see your Doctor/Primary Health Practice/Nurse Practitioner or Māori Health Provider. 
If you have dementia mate wareware or are the care partner or whānau of someone with dementia mate wareware, you can call 0800 004 001 or contact your local organisation for help and support.  
Privacy policy
Alzheimers New Zealand is committed to protecting your privacy and complying with the Privacy Act 2020. Learn more.

Supported by the Nessbank Trust, proudly managed by Perpetual Guardian