Dementia Friendly Recognition Programme
The number of Kiwis with dementia is growing rapidly and our population is ageing.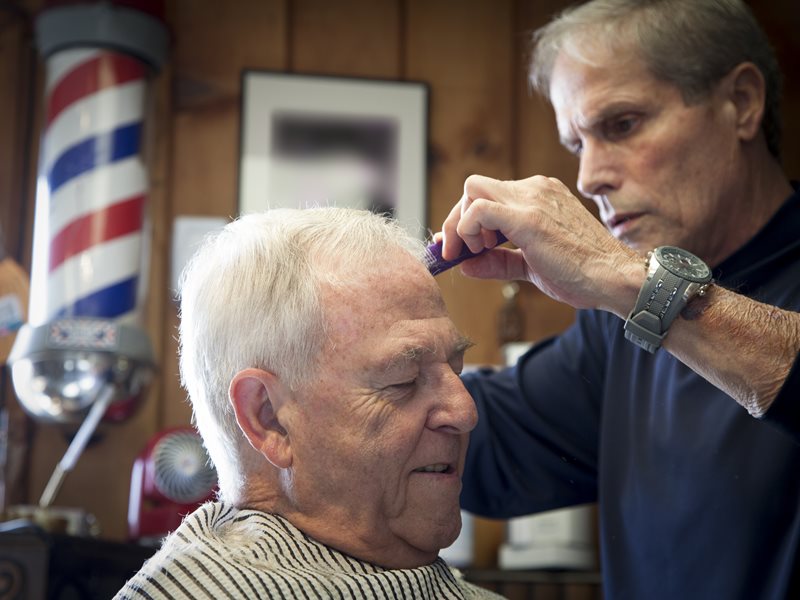 25% of us will soon be over 65. Right now 70,000 Kiwis are living with dementia and this is expected to grow to 170,000 by 2050. That's a lot of us!
Customers and employees of NZ businesses and organisations are increasingly experiencing dementia personally. Either through developing dementia, caring for someone with dementia or in some other significant way.
You and your business or organisation can help. Our Dementia Friendly Recognition Programme is an accreditation and recognition framework for any business or organisation to become dementia friendly. There are two options:
Accreditation with the Dementia Friendly Award. Your business or organisation has met all seven of our Dementia Friendly standards.
Recognition as Working to be Dementia Friendly. Your business or organisation has met fundamental criteria across five of our Dementia Friendly standards.
Benefits of becoming Dementia Friendly
Achieving formal Dementia Friendly status carries significant value. It shows you are a safe, friendly, accepting and supportive place for people with dementia. It raises awareness and combats stigma. It demonstrates your commitment to making life easier for your customers and your staff who may be living with or caring for someone with dementia.
If you and your team understand a bit about what living with a dementia is like, you can learn how to help and improve your services to better meet the needs of people living with the condition.
When you meet our requirements we give you a certificate and collateral that you can use to show your customers, staff and communities that you care. Being Dementia Friendly tells the wider world what is important to you and it encourages people to choose your services and that's got to be good for business.
Not only will you be doing the right thing and showing you care by working to make a positive difference, it makes great business sense too.
"I think this is such a fantastic initiative, and I can already see from our competitors who are part of the programme that they are really setting the industry standard to have it."
Download the toolkit

Toolkit for businesses and organisations (PDF). It has everything you need to know to get started.
Dementia Friendly Awards
Click here for a full list of Dementia Friendly Awards.
Your stories
Summerset

"We have found the Dementia Friendly Recognition Programme to be a fantastic way to educate our staff and residents, and are thrilled with how integral it has become at Summerset even in the short time we have been involved."
Bupa

"This award supports our ongoing commitment to provide 'person first, dementia second' care to our residents who are living with dementia and memory loss. We are humbled to be the first healthcare provider to achieve the Dementia Friendly Award at a national level and we will continue our important work with those living with dementia in NZ."
Capella House

"We have found the experience to be informative and supportive. It was great to have fresh eyes work with us throughout the process and make suggestions that perhaps we had overlooked or not thought of."
Wesley Community Action

"The accreditation process was a really valuable experience for our staff, many of whom have whānau living with dementia. It was also a lovely affirmation of the way we work. As the audit team pointed out, Wesley Community Action is already committed to the  values that make an organisation dementia-friendly – respect, inclusivity, kindness and compassion."

Public Trust

"We found the process useful as it identified areas where we could improve our environment, literature and the way we welcome and look after people living with dementia. We are planning further training sessions with Alzheimers Marlborough and Nelson/Tasman and we look forward to developing our relationship with them and their teams."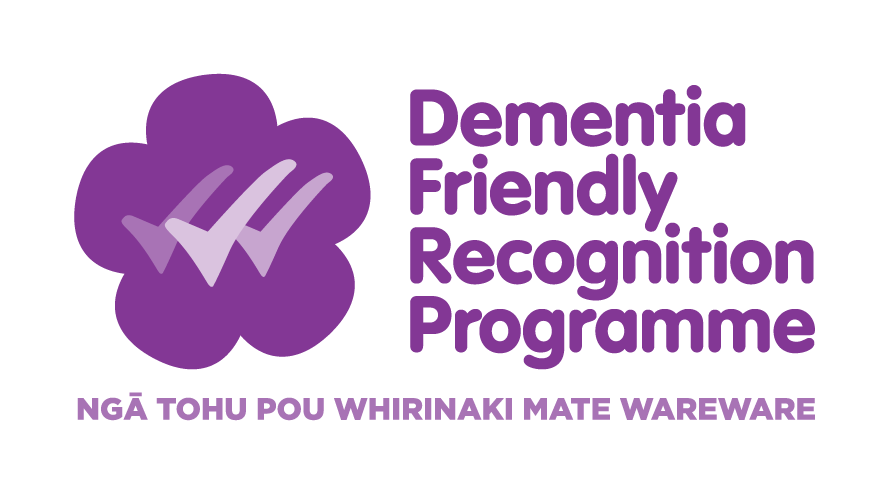 Becoming Dementia Friendly is a way we can all get involved and help.
Together we can help build dementia and age friendly communities across Aotearoa and make it easier for people living with dementia to lead the lives they want to in their own communities.
It's easy to enrol – email dementiafriendlynz@alzheimers.org.nz for more information.