Educational Dementia Immersive Experience (EDIE)
The Dementia Learning Centre wants to help you better understand what it might be like living with a dementia diagnosis.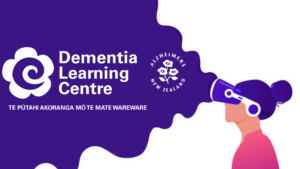 Alzheimers NZ is offering the Educational Dementia Immersive Experience program known as EDIE, which uses state of the art virtual reality technology and equipment that allows users to see the world through the eyes of a person living with dementia.
It's very real, very instructive, and is one way that we can grow more comfortable in understanding what dementia is like and to start a conversation. It can change your perspective and open your eyes to the little things you can do to make a difference.
The workshops' trained experts will guide you through each scenario, providing a 'lived  experience', exploring ways to upskill practice methods to help the people you care for live more independently.
You'll benefit by:
Developing insight and empathy, and a better understanding of the symptoms and impacts of dementia.
Developing skills, confidence, and a better grasp of the needs of people living with  dementia.
Understanding how to develop a support plan that focuses on the goals that matter to people living with dementia.
Identifying support needs in partnership with the client and their carer.
Delivered onsite to your team, the workshop is a three-hour session hosted by highly trained experts from the Dementia Learning Centre, Alzheimers NZ.
The workshop is suitable for any team of staff providing support to people living with dementia in various settings, and is available nationwide.
With support from Dementia Australia, Alzheimers New Zealand is bringing this program – for the first time – to New Zealand, providing a 'lived experience' that is beyond reading, listening, and watching.
If you are interested in an EDIE workshop for your workplace, would like more information, or  wish to discuss further your training needs and get a obligation free quote, fill out the form below.