Giving it forward – on foot
Sunday 4 July, 2021
Just over four years ago, my GP picked that the memory and cognitive problems I was having, made it possible I might develop dementia in the future.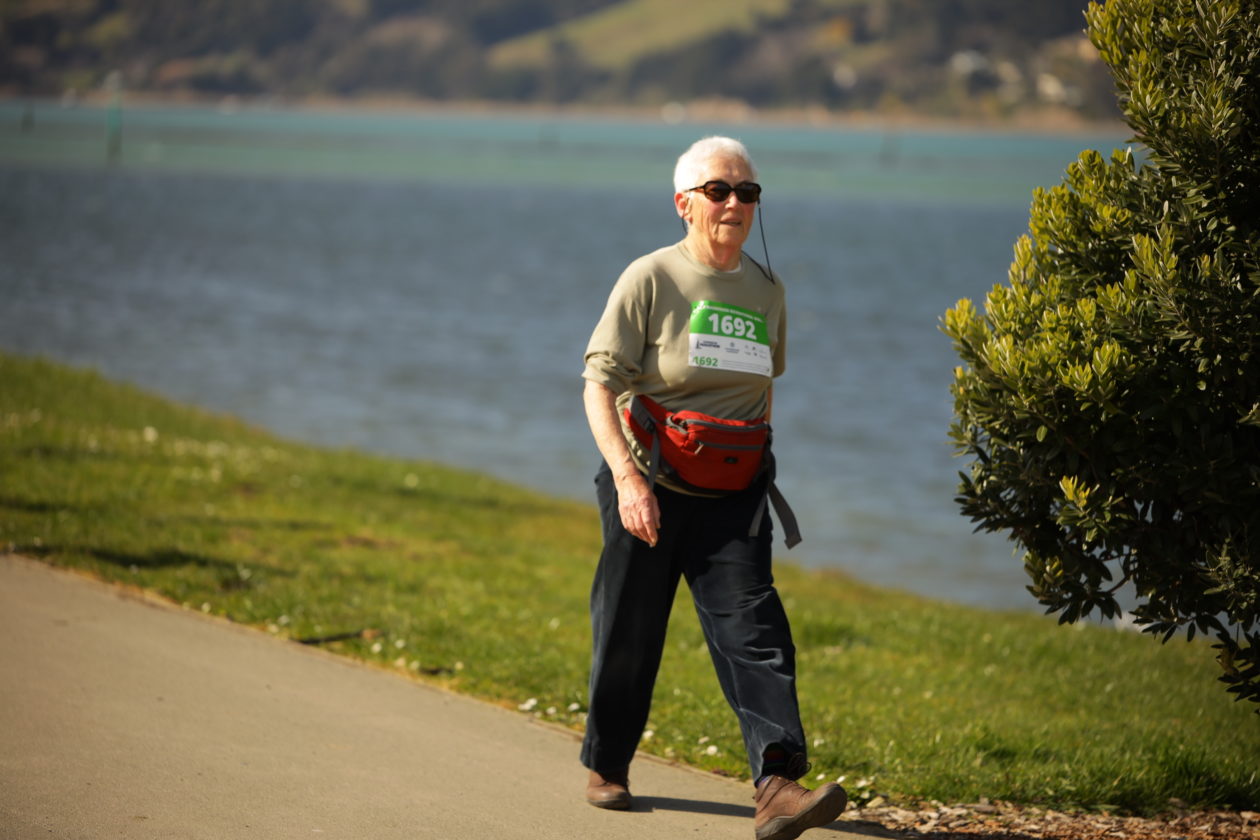 I'm now 81, and it's still in the future, though I do notice fresh problems developing. My overall faculties, and ability to live a normal daily and social life, have been maintained through support from a loving partner, family and friends, attention from the GP, and the ongoing bond with Alzheimers Otago.
The Alzheimers Otago staff welcomed me and my partner when we first came to them, lent us books, talked about resources, and have kept in regular contact, including visiting us. They give their time and skills to all of us with various needs, including arranging coffee mornings, carers groups, referrals to help such as the Coping with Forgetfulness programme run by Older Persons Health, and stimulating talks at meetings. Alzheimers Otago is a lifeline.
How can I give this forward, and help support their work? Last year I had a great idea, to fundraise for Alzheimers Otago by walking the Dunedin Half-Marathon. In 2019 I had enjoyed completing the walk in aid of an international Quaker charity for clean water and village development. Covid cancelled 2020's plan. But this year the Dunedin Marathon is on! So I have registered to take part in Move for Dementia, walking the Half-Marathon (21k) on 12th September, raising funds to be shared between my development charity and Alzheimers Otago.
When the winter weather lifts a bit, I plan to restart my regular training walks once or twice a week. When I tried before, I found my time walking a pleasant route through the Dunedin Town Belt gradually improved – which was very gratifying. The 2019 event was friendly, with people raising funds for a great range of causes, and I thoroughly enjoyed it.
I look forward to being part of Move for Dementia 2021!
Elizabeth Duke
Explore the links below:
Learning to cope with a 'wonky' brain – My article for the Otago Daily Times
Understanding Dementia and Preventing Dementia – Free online courses from the University of Tasmania's Wicking Centre