'He would've been so proud': 100-mile tribute for Dad with Alzheimers
Thursday 9 March, 2023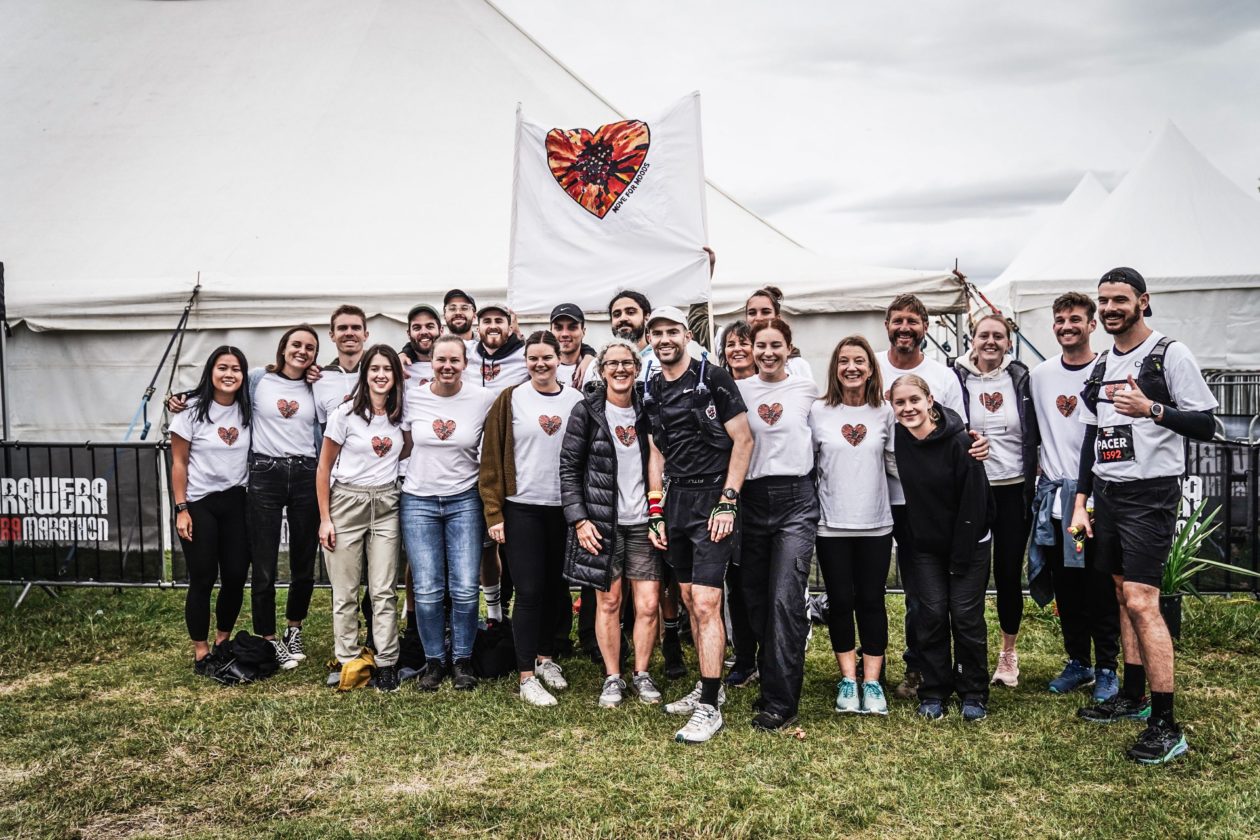 Josh Moody knows what it's like to support a whānau member through Alzheimers.
The Auckland-based runner recently completed the Tarawera Ultramarathon in Rotorua, clocking up 100 miles and raising nearly $15,000 for Alzheimers NZ.
Josh took up the challenge – which was postponed from 2022 because of Covid-19 – to honour his father, Ian Moody, who died from Alzheimers last November.
Ian was diagnosed with Alzheimers at age 58, and died at age 62. Ian's condition progressed rapidly throughout 2022, admitting him into a care facility in April.
Later that year he was in hospital for some time due to Covid-19, and then spent his last weeks and days in a private hospital for palliative care.
Josh says the last year was a really tough year for the whānau, and his father's disease had a huge impact on all their lives.
Josh says Ian did everything with joy, commitment, and lived a full life with or without his illness. Ian's passion for endurance and adventure was part of what inspired Josh to take on the challenge.
"I wanted to help my Dad but didn't know how. I have a growing love for running and the great outdoors, and figured I could channel that passion in support of my Dad" says Josh.
"It was a lot of effort in training, as well as the recovery, food, and sleep to match. I worked with an amazing running coach, Kerry Suter, to build my speed, endurance, and strength. I was training most days, averaging around 10 hours a week."
Despite the challenges with the postponement of the event, Josh kept his eye on the prize. He focussed on football knowing the year would fly by quickly, and another year of training would be a good thing.
Now the event is over, he's taking a moment to connect with the journey he's been on.
"It's a good feeling that seems hard to put into words – and a bit of relief too… I didn't know if I'd make it all the way," he says.
"I have so much appreciation for all of the people that have helped me along the way, and the support crew on the day."
"I'm also grateful that my body was willing and able to take me all the way. I'm excited to get back into training and consider future challenges."
Josh's mum, Amanda Bishop, is incredibly proud of Josh's achievement.
"My heart felt like it was overflowing on the day and at the finish line with Josh's achievement, and that it was all done in honour of his Dad."
"I'd also like to acknowledge the amazing support team Josh had throughout the event," says Amanda.
"Ian would have loved it. Physical exercise, physical challenge and the great outdoors were his passions, and he loved that Josh was exploring those same passions.
"He would have been so proud, he would have wanted to join in, and he would have loved having all the family and friends there supporting Josh. Ian would have been very humbled by all of this being in his honour."
Amanda and Josh say living with a diagnosis is a long journey for the person with Alzheimers and their whānau.
"I encourage you to accept help and seek support from your own family and friends, as well as from those who know about and live with Alzheimers themselves," they say.
"You need to make time to care for yourself too so that you are able to care for your person with Alzheimers.
"Also know that in amongst the challenge there is much learning and joy to be found. Being in the present moment, and enjoying the very simple things in life is so so important."
Josh's donation will go towards Alzheimers NZ's national education and support services, and will help keep dementia mate wareware front of mind for government.
Help and support
Josh and Amanda say the journey was very tough for everybody at times. Some of the tools which help them were:
Learning that caring for themselves was essential to be able to care for Ian with kindness and compassion
Acceptance of Ian's condition and understanding that the challenging behaviour was the Alzheimers and not him
Accepting that they couldn't change his illness, but they could change their response
Accepting help and reaching out for support, joining the local education and support groups, understanding the system, the care available, and always being Ian's advocate
Focussing on what Ian could do and what he loved to do – keeping physically active, walking, being outside in nature, listening to music, rediscovering his love of art, being with the people he loved and who loved him
Reach out to your local Alzheimers or dementia mate wareware organisation if you or your whānau need more support.