Oh Mama - Mandy's poems
Monday 15 March, 2021
Later this month, Mandy Edwards will be taking on the Ironman challenge in honour of her Mum, who is living with dementia.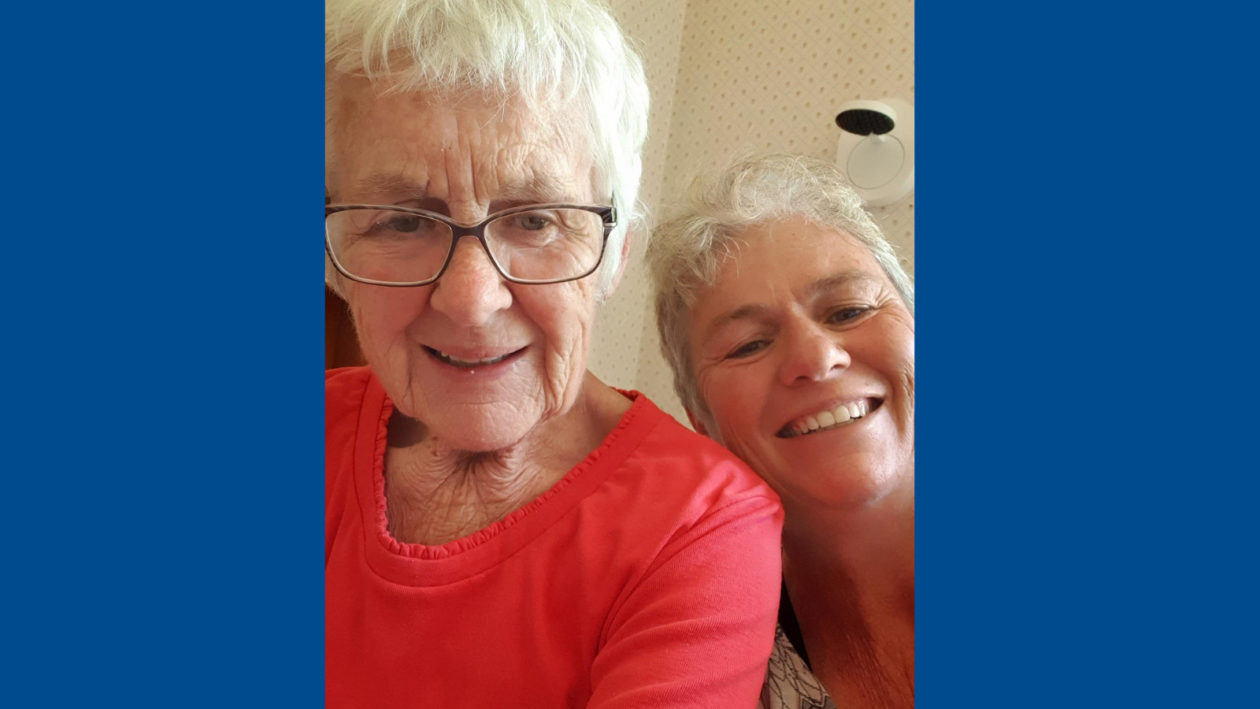 "I think of her and her struggles all the time and I find myself taking a deep breath while on my bike and saying, Oh Mama, then telling myself sternly to stay focused and stay on the road."
Mandy says she has found strength and comfort in poetry and has shared two of her beautiful poems with us.
A big thank you to Mandy for your support and generosity. Please give what you can to support Mandy's challenge.
Oh Mama
They say, they can't control her,
I say,
Let her anger have its voice.
They say, she cannot be contained,
I say,
Her mind is a cage.
Let her spirit be free.
They say, she won't fit in, here,
I say,
Why need she pretend anymore?
They say, she will not eat,
I say,
She hungers for so much more than food.
They say, she will not sleep,
I say,
Let her rest upon your shoulder.
They say, she cries all day,
I say,
Tears are transformative.
Nevertheless,
My heart feels broken.
They say, her singing is like Mae West;
She says, "Do not compare me. I am myself."
So proud of you, Mama.
I gaze into her eyes, and say,
I love you,
She says, You are a sweet, sweet girl, Mandy.
Oh, Mama.
Gentle Hands
I'm a little scared to visit, Mama,
'Cause I'm not sure who I'll find;
A face that has a 'knowing look',
Or a lost and puzzled mind.
I know I mustn't say, Mama,
Do you remember when?
Your head will soon start hurting,
As you search for a long lost 'friend.'
Yet sometimes there are fragments,
And echoes from the past,
That light up those blue blue eyes,
And there 'you' are at last.
I shall remember, with God's grace,
These moments we have had,
The hugs, the smiles, the laughter,
That far outweigh the 'bad.'
Sometimes you are a frightened child,
And scream your terror out,
Sometimes you push us all away,
Unable to be helped.
I tell you, Mama, "Gentle hands,"
Remember to be kind,
A special memory from the heart,
I'm sure that you will find.
Today, you got some rest, Mama,
Gripping Steven's thumb,
Like a child seeking comfort,
Yet still our precious, Mum.