Rewind: World Alzheimers Month webinar
Thursday 22 September, 2022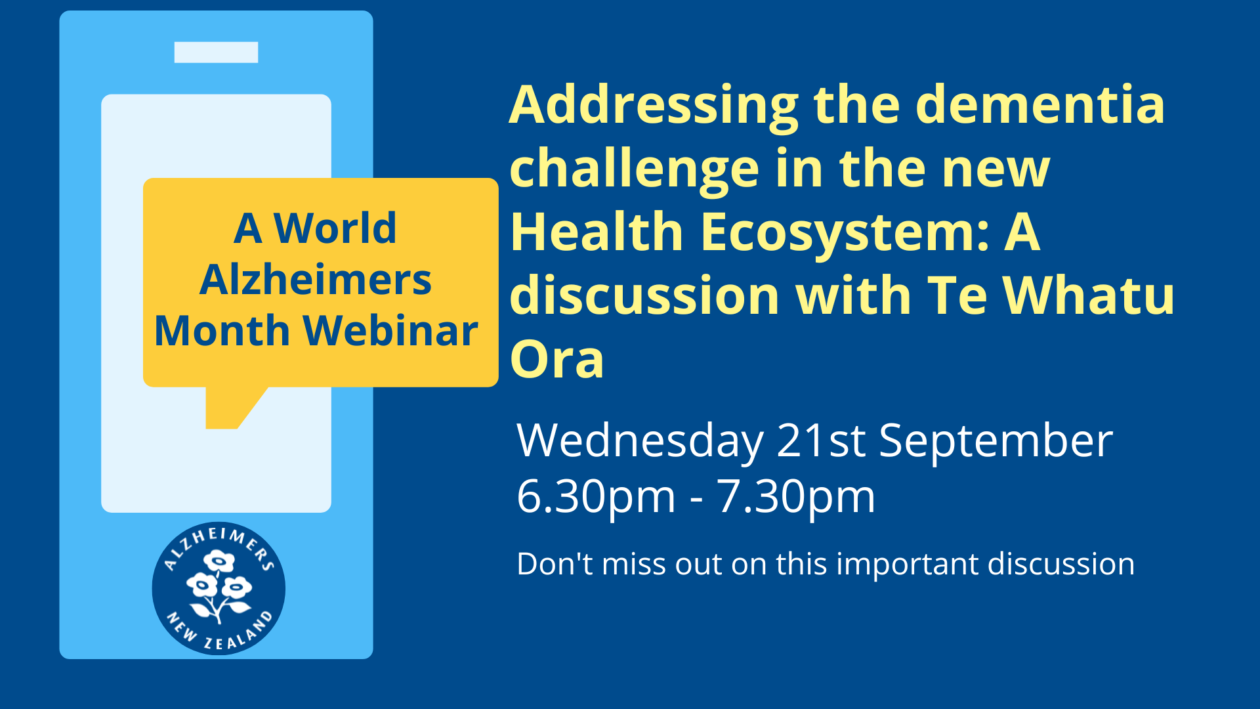 We were delighted to see so many of you join us for our webinar: Addressing the dementia challenge in the new Health Ecosystem: A discussion with Te Whatu Ora recently.
The webinar was part of World Alzheimers Month 2022, and explored the growing challenge dementia poses to our health system as our population ages.
There was also discussion around what 'the system' is doing to make sure people living with dementia receive the help and support they need to live with dignity and purpose.
Alzheimers NZ chief executive Catherine Hall was joined by Te Whatu Ora Health NZ Interim National Director Commissioning Keriana Brooking and University of Auckland Senior Lecturer in Psychological Medicine, and consultant old age psychiatrist with Te Whatu Ora Waikato, Dr Etu Ma'u.
Attendees were also introduced to the just appointed Co-Chairs of the new Dementia Mate Wareware Leadership and Advisory Group (DLG) Teresa Wall and Makarena Dudley.
If you missed it, you can watch the recording below.