Sharing the 10-year CST Aotearoa New Zealand experience overseas
Tuesday 25 July, 2023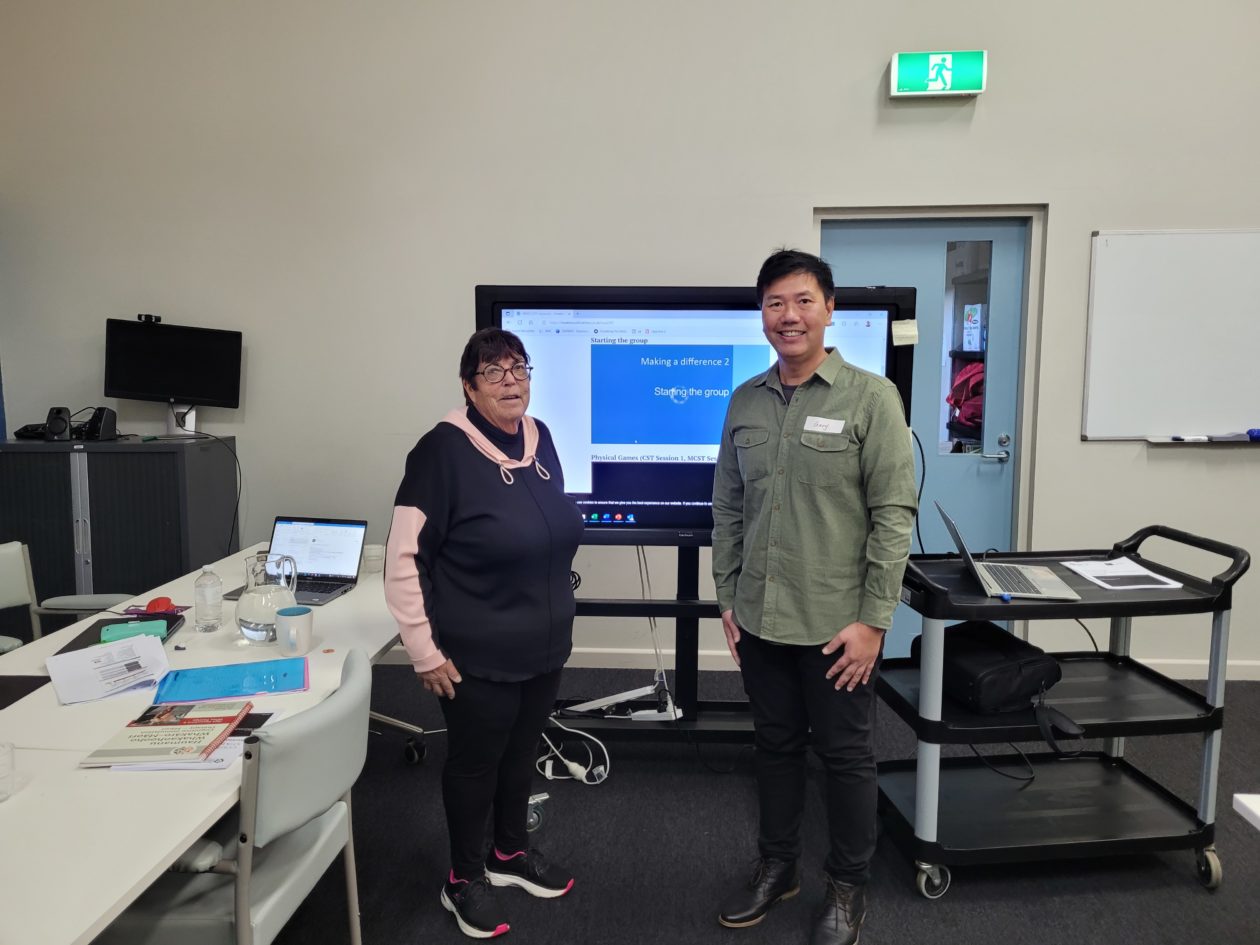 Years of significant contribution to dementia mate wareware care in Aotearoa New Zealand saw Dementia Learning Centre Director Dr Kathy Peri and University of Auckland Associate Professor Dr Gary Cheung invited to Australia's 14th Annual
National Dementia Conference recently.
Held at the Crown Promenade, Melbourne, in June, the event brought together a host of leading experts to discuss best-practice strategies and initiatives for improving quality person-centred care across multiple settings.
The latest research, therapies and treatments, innovation, and technologies from around the world were also on display, including Aotearoa New Zealand's 10 years of cognitive stimulation therapy (CST).
Drs Peri and Cheung shared the decade-long journey of implementing CST in Aotearoa New Zealand, including adapting the therapy for Māori.
"Comparatively, CST is not as well-established in Australia as in New Zealand," Dr Cheung says.
"And to share with conference attendees our experience about how the structured intervention programme has benefited so many Kiwis with dementia mate wareware was a special moment.
"Our CST journey here in Aotearoa New Zealand has been a rewarding one, and Kathy and I hope to continue improving the quality of life for New Zealanders with mild to moderate dementia."
Among a long list of speakers, Dr Cheung was also part of a panel that discussed the challenges and solutions for dementia mate wareware care, including how to tackle the unprecedented crisis with chronic understaffing, and steps to shape the future of 'healthy' ageing.
One stumbling block for dementia care in both New Zealand and Australia is the dwindling workforce, he imparted to listeners.
But pay equity would go a long way in attracting the next generation of aged care workers to the sector, a sentiment that has been echoed by Aged Care
Commissioner Carolyn Cooper.
"Australia and New Zealand have similar issues and, therefore, require similar solutions," Dr Cheung says.
"When we talk about aged care, we know people get paid less compared with those working in hospitals. But their work is no less important, and in fact, it can often be harder. Because older people have more complex and chronic health issues."
CAPTION: Dementia Learning Centre Director Dr Kathy Peri and University of Auckland Associate Professor Dr Gary Cheung at the conference