You're invited: World Alzheimers Month webinar
Monday 12 September, 2022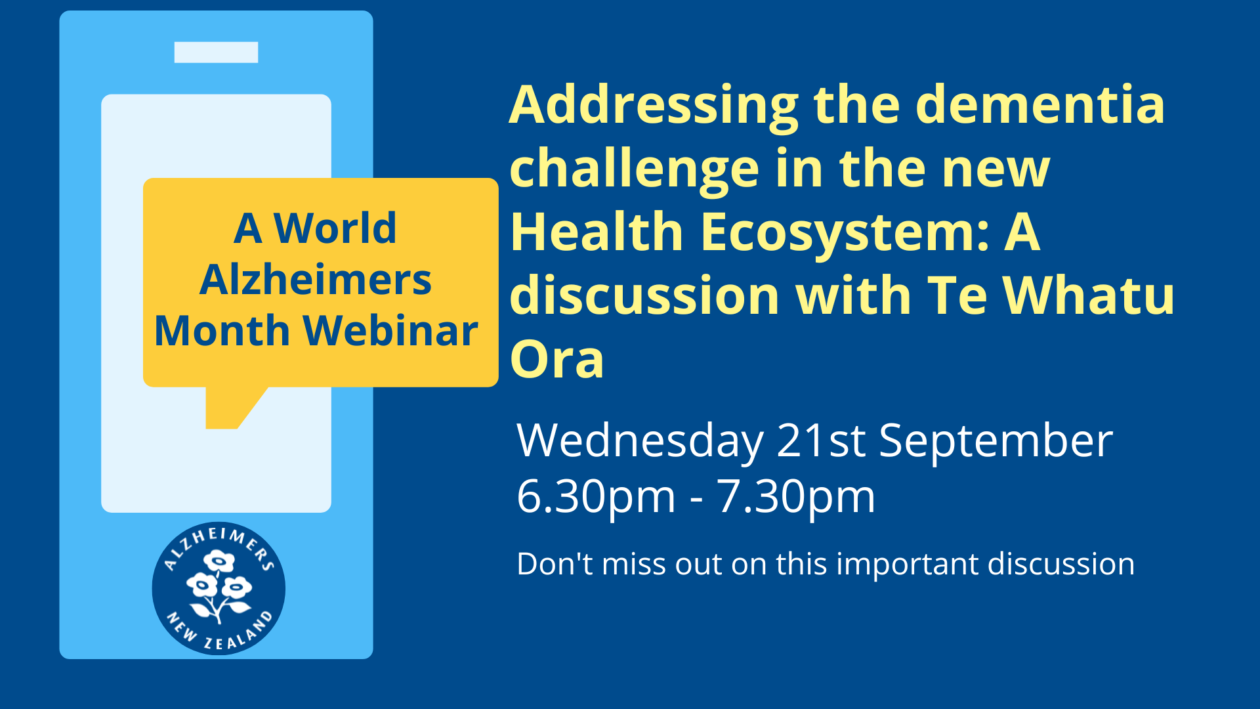 September is World Alzheimers Month which is an important time to help raise awareness of dementia.
We're inviting anybody who has an interest in dementia to our upcoming webinar: Addressing the dementia challenge in the new Health Ecosystem: A discussion with Te Whatu Ora.
The webinar will explore the growing challenge dementia poses to our health system as our population ages, and what 'the system' is doing to make sure people living with dementia receive the help and support they need to live with dignity and purpose.
Alzheimers NZ chief executive Catherine Hall will be joined by Te Whatu Ora Health NZ Interim National Director Commissioning Keriana Brooking.
Keriana will present on how the new health system will tackle this challenge and implement the Dementia Mate Wareware Action Plan, implement the announcements made in Budget 2023, and where the new Dementia Leadership Group fits.
University of Auckland Senior Lecturer in Psychological Medicine, and consultant old age psychiatrist with Te Whatu Ora Waikato, Dr Etu Ma'u will share the impact dementia has, the size and scale, and the equity issues.
We encourage you to join us if you can by registering online and we hope to see you there.
When: Wednesday 21 September
Time: 6.30pm to 7.30pm
Where: Zoom