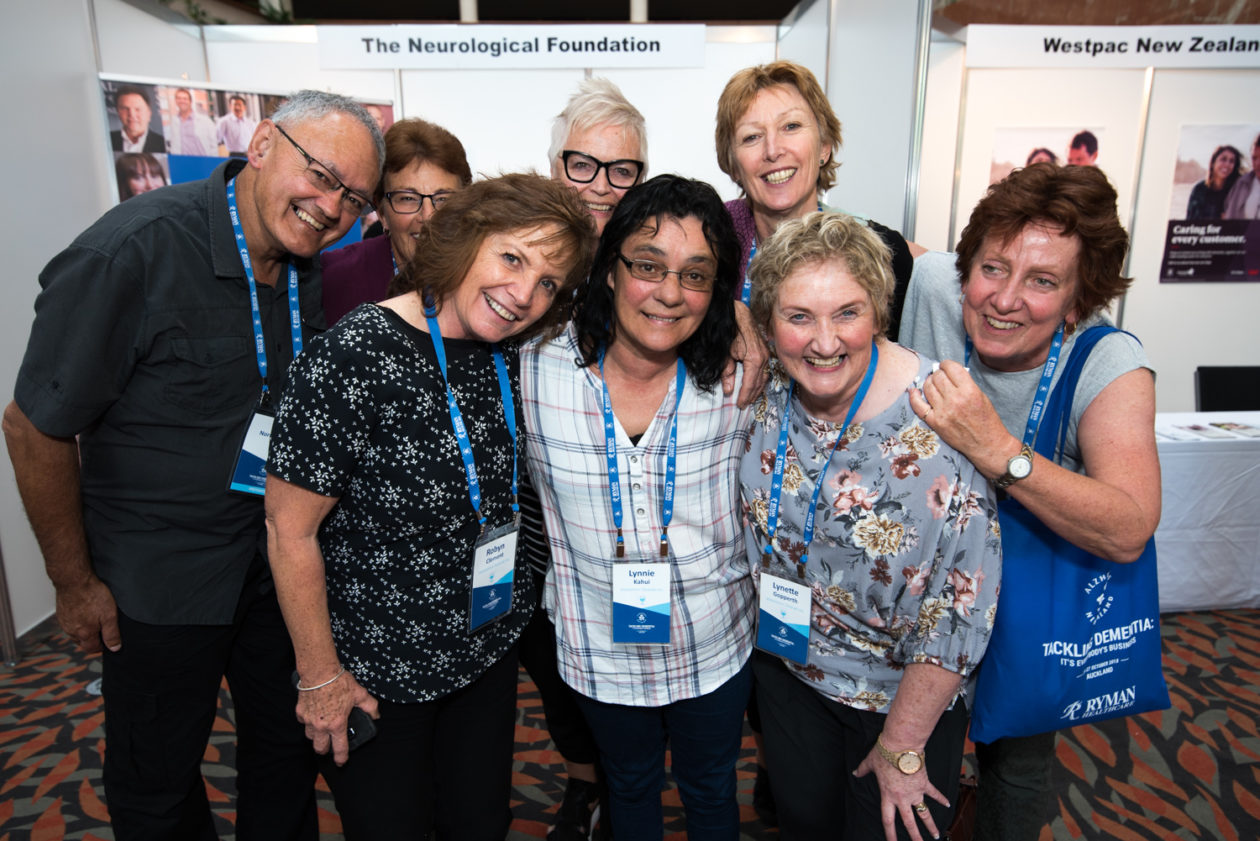 Living with dementia: Taking action for a better future
Te noho rangatira me te mate wareware: Te kōkiri kaupapa mō ngā rā e tū mai nei

18th-19th November 2021
Auckland, Wellington and online everywhere
Come along and find out about the inspiring actions that individuals and organisations are taking to improve the lives of people in Aotearoa New Zealand who are living with dementia.
Presentations will demonstrate how we can reflect and learn from changing and challenging times to support the human rights and wellbeing of people living with dementia.
Conference themes:
Dementia rights are human rights
Becoming dementia friendly
Initiatives that make a difference
Supporting our diversity
Preserving well-being in times of community crisis.
The safety and wellbeing of everyone is our top priority. This Conference will be planned as a hybrid event to work at all Covid-19 alert levels. There will be the opportunity to attend both in-person at our hubs in Wellington and Auckland, and to stream the event online.
Wellington venue – James Cook Grand Chancellor, 147 The Terrace
Auckland venue – Hilton Hotel, Princes Wharf, 147 Quay Street
More information and accommodation options will become available as arrangements are confirmed.
2018 Conference
Tackling dementia: It's everybody's business, Mā wai e āwhina te mate wareware - mā tātou katoa
The last Alzheimers NZ Conference took place in October 2018 in Auckland. We were joined by 300 delegates, 30% of which were people living with dementia and care partners, who attended the conference free of charge. The thought provoking conversations that took place over the course of the 3 days demonstrated stronger than ever that it's up to all of us to do more and better for people living with dementia.
You told us:
"I so enjoyed the conference. It was interesting and often very moving. I spoke to many people who had fascinating stories, valuable insights etc and I learned a lot."
"I thought the themes for the days were excellent. Loved the focus on the voice of people with dementia."
"I was enthused by the quality of speakers and the quality of network interactions with a broad sweep of professionals and consumers who I would never normally meet."
"Well done for such an inclusive and stimulating event."