Nelson Tasman newsletters
Monday 14 March, 2022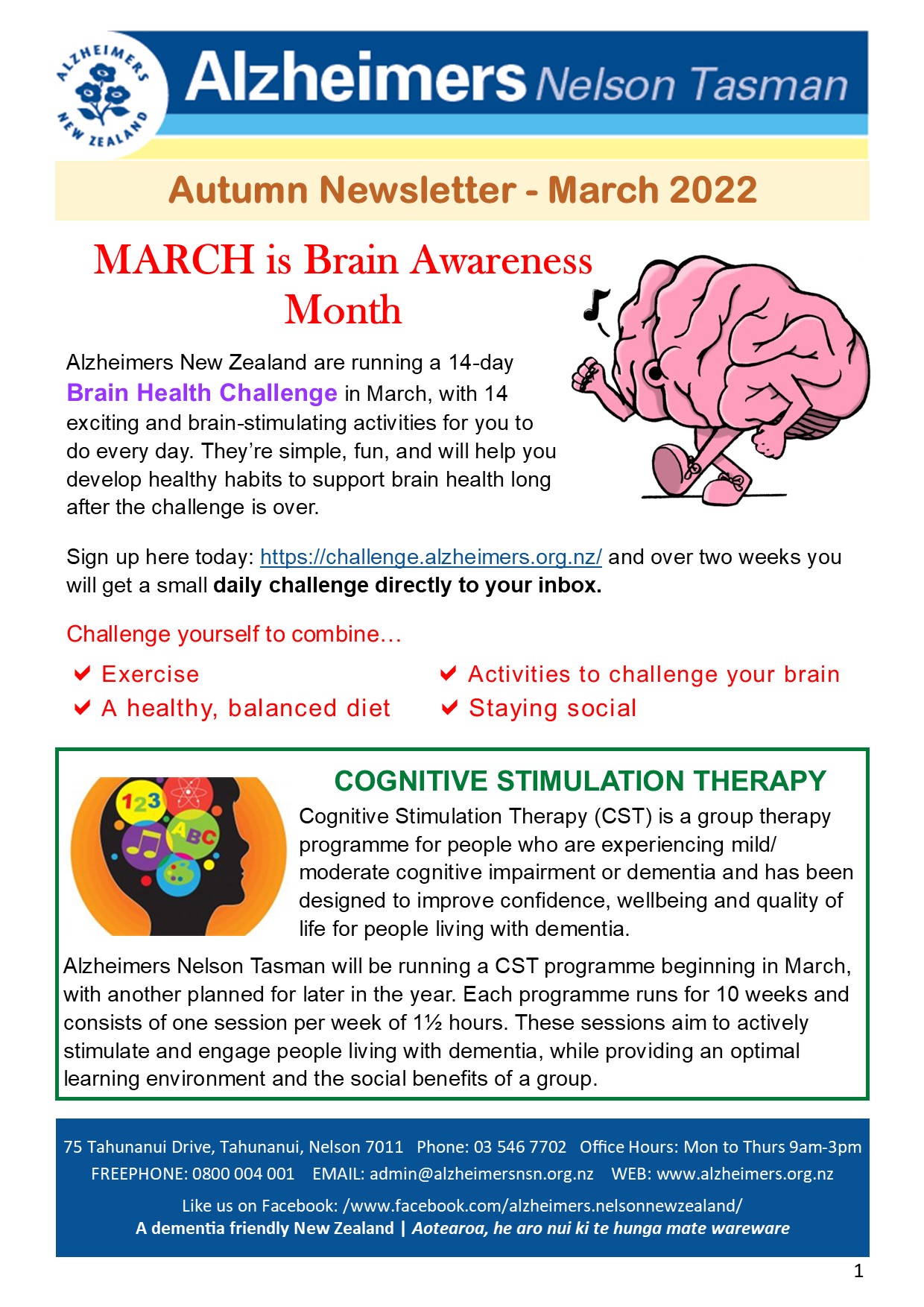 Alzheimers Nelson Tasman produces a quarterly newsletter for members of our organisation. These are distributed by post and email (which greatly reduces our printing costs).
If you no longer wish to receive this newsletter from us please email:
Please click on the links below to read our quarterly newsletters online.