Carers are struggling, mental wellbeing is suffering, a new survey shows
Monday 8 August, 2022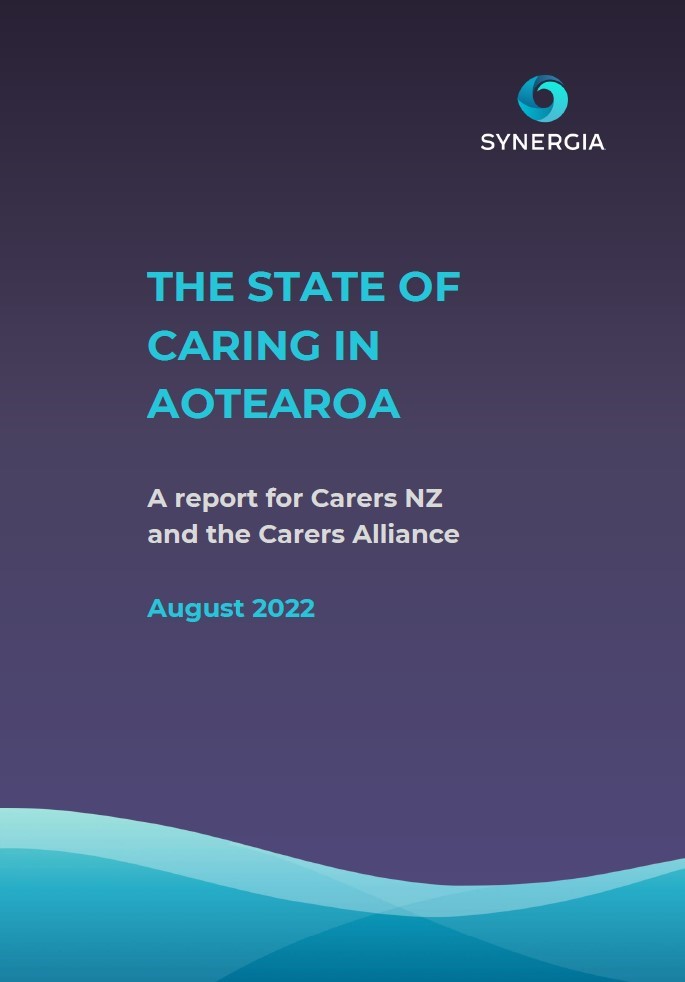 New Zealand's 1m+ family carers are clearly struggling, do not feel valued, and are under pressure, a new survey has found.
The State of Caring survey shows that only 2% of carers feel valued by the Government, despite their largely unpaid work having (according to Infometrics) an annual economic value of at least $16.8 billion – 5.1% of GDP.
National charity Carers NZ and the Carers Alliance of more than 50 not for profits released the survey from independent analytics company Synergia based on 1,648 survey responses from carers of all ages and ethnicities.
Alzheimers NZ, along with IHC, and the Ministry of Social Development, partnered with Carers NZ and the Carers Alliance to fund this survey.
"The results make for very concerning reading," says Alzheimers NZ Chief Executive Catherine Hall. "And urgent action is required because people can't keep going like this without support themselves."
In the face of pandemic, worker shortages, and service disruptions, those supporting family members who are unwell or have a disability or chronic health condition are experiencing significant hardship – and they're not getting enough help to keep going.
The survey shows that 59% of carers are struggling to pay their bills, that 70% experience depression or anxiety, that only 21% can work full-time, and that only 7% have been able to look ahead to save for retirement.
The survey's 12 recommendations asks for authentic, urgent, long-term investment in carers, including fully implementing the Mahi Aroha Carers Strategy Action Plan's outcomes, increasing existing supports and provide new ones for carers, and providing more effective navigation support (particularly around respite).
The survey will be repeated every two years to track how family whanau and aiga carers are faring over time.