Dementia challenges echoed around Asia Pacific region
Thursday 16 November, 2023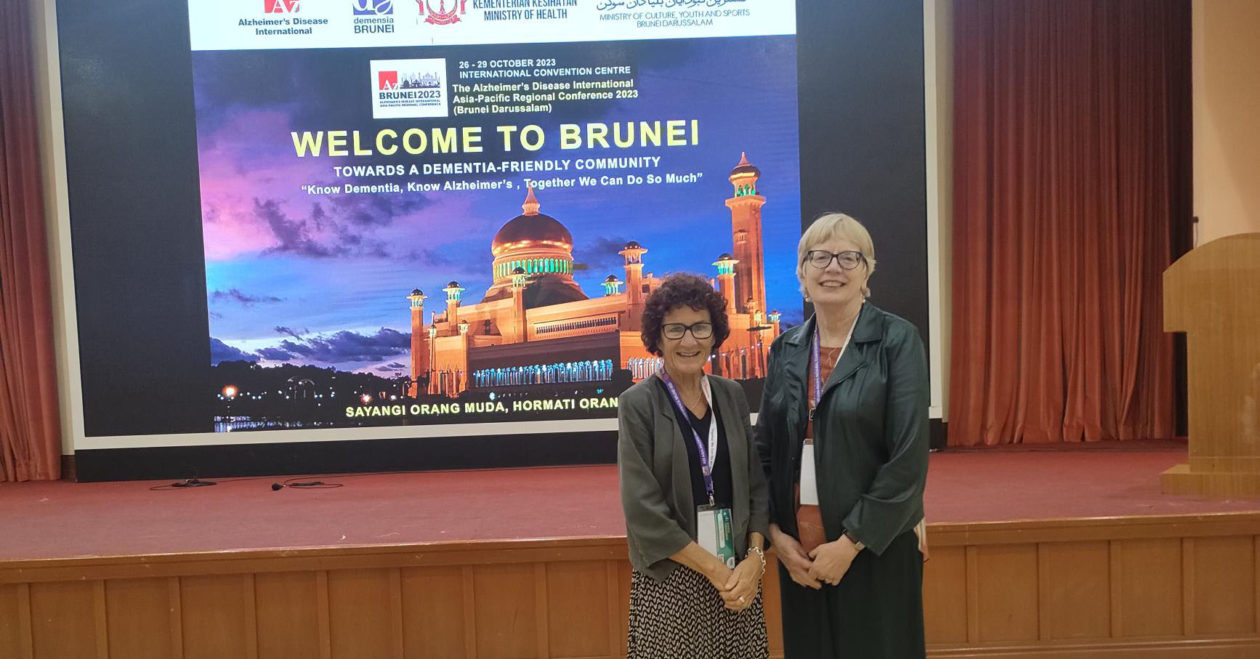 Many of the challenges faced by the dementia mate wareware sector in Aotearoa New Zealand have been echoed around the region, as part of the recent Alzheimer's Disease International Asia Pacific Regional Conference 2023.
The event was held in Brunei from 26 to 29 October, hosted by the team of volunteers at Demensia Brunei. The theme was 'Know dementia, know Alzheimers – together we can do so much' to emphasise the importance of learning together and collaboration.
Alzheimers NZ Principal Advisor Services and Standards Lyneta Russell (pictured left) and Chair Clare Hynd (pictured right) joined around 400 attendees for the event – citing a packed agenda from 8am to 6pm each day.
It was opened by Brunei's Minister of Health Mohd Isham Jaafar, who shared his understanding of dementia mate wareware and the challenges people face.
The regional meeting on 25 October focused on the Global Action Plan, and showed many countries are struggling to gain acceptance of a national plan.
We are still faced with the same struggle for Government to commit to implementing and funding the Dementia Mate Wareware Action Plan in Aotearoa New Zealand.
Lyneta says it was interesting to note some of the different ways other countries are responding to these challenges.
"For example, Dementia Australia touched on an interesting programme of in home dementia friendly audits in the person's home," she says.
"Their 0800 number also triages all referrals so they can ensure people get the right level of support, and they have also found this has strengthened their data collection.
"Thailand is aiming to do cognitive screening for 60 percent of the population over the age of 60, and many countries also see hospitals as the point of diagnosis – not your GP as we would here."
Lyneta says the presentations on the lived experience of dementia mate wareware were a highlight, and are vital to the work we do.
"Both Emily Ong [Alzheimer's Disease Internatiol] and Nariyo Washizu [Alzheimer's Association Japan] were very well received, and they were an energy force within the conference programme and during social events."
Check out more details about the event on the conference website.