Global dementia report says NZ must do better
Wednesday 26 May, 2021
New Zealand is failing to act on the World Health Organization's (WHO) call to implement a national dementia plan.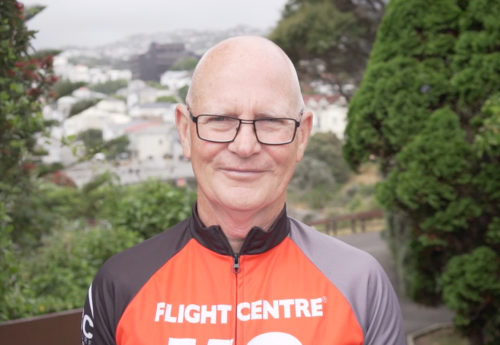 Alister Robertson knows first-hand the daily challenges of living with dementia. Chair of Dementia Alliance International, a dementia advocacy organisation operating in 50 countries, he has been lobbying the government for years to implement a dementia plan.
So far he's still waiting, and he's wondering if he'll see a plan in place before his dementia progresses.
Now, a new global dementia report has identified New Zealand as failing to comply with the WHO's call for countries to implement a national dementia plan.
"It's very disappointing and frustrating," Alister said. "I really thought there may have been some relief in the Budget, but once again we have been ignored.
Around 70,000 New Zealanders have dementia and their numbers are expected to triple in coming years as the population ages.
"Yet the government has so far done nothing to support us," Alister says.
The From Plan to Impact report, published today by Alzheimer's Disease International (ADI), labels dementia as a 'global phenomenon', and predicts the number of people with dementia world wide will hit 152 million by 2050.
The condition is estimated to cost US$1 trillion now, a figure that will double by 2030, the report says.
The report also says having dementia action plans in place is the 'best and most appropriate tool to bring about change'.
Successive governments in New Zealand have totally ignored the dementia issue, and more recently the WHO's advice to develop a plan.
They have taken a head-in-the-sand approach for years, but we are very hopeful that's about to change under this government.
New Zealand has the opportunity to comply easily and quickly. The dementia community last year drafted a national Dementia Action Plan that the Labour Government has committed to support.
Now we are waiting desperately for the government to deliver on that promise.
Covid-19 exacerbated an already bad situation for people affected by dementia. The ADI report reinforces this, stating that over 25% of deaths from Covid-19 were people living with dementia.
The dementia community world wide, including in New Zealand, was disproportionately affected by the pandemic and there is a growing concern the long-term consequences of the virus may increase dementia numbers.
There's no cure and no treatment for dementia," Alister says. "The dementia community in New Zealand is growing daily – all we want is to be acknowledged, with proper support services in place just like for any other health condition. Why are we still waiting?"
From Plan to Impact IV

Progress towards targets of the WHO Global action plan on dementia

This is the fourth From Plan to Impact report. It provides a crucial update on the World Health Organization (WHO)'s Global action plan on the public health response to dementia 2017-2025. This report also continues to look at the impact of Covid-19 on national dementia plan development, as well as on people living with dementia and their carers.