Leave your legacy with new My Life's Journey app
Tuesday 15 November, 2022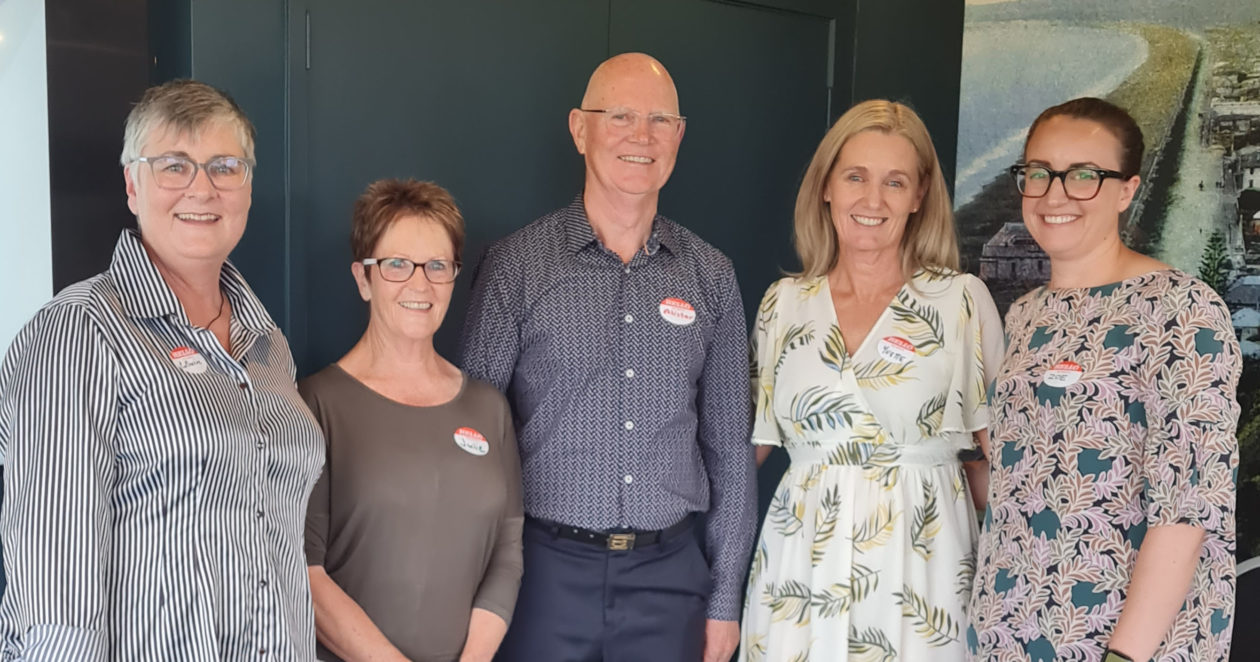 Pictured: From left Alzheimers NZ chief executive Catherine Hall, and some of the app team Julie Cummins, Alister Robertson, Yvette Bibby and Zoe Barnes
Recording your journey and leaving a legacy couldn't be any easier, with the launch of the new My Life's Journey app.
The app uses reminiscence therapy to guide users to record and reflect on moments that weave together the story of their life.
It has a simple intuitive design and easy-to-follow categories so users can tailor their story in their own words, by answering the 50+ open ended prompts.
The development of the app was headed up by Alister Robertson, who lives with dementia. Alister led a small and hardworking team and was supported by Alzheimers NZ.
It was originally developed for people living with dementia, however it can used by everybody to record their life's journey for future generations.
"Dementia is a big and growing issue because we have an ageing population," says Alzheimers NZ chief executive Catherine Hall, who attended the launch in Napier this month.
"As the numbers of people living with dementia grows, this app is going to make such a difference – helping people to record the things that matter most to them and shape who they are, and to leave a legacy for their whānau.
"It's been a privilege to support Alister and the team to create and build this app. My Life's Journey is a testament to the dedication of the project team, so well done and thank you for bringing this app to life."
The app encourages people to record the things that matter most to them, and shape who they are, as a way of preserving a sense of self and leaving a legacy once they are gone.
Find out more about the app on the My Life's Journey website, or download it today on the App Store or Google Play.
Record your journey. Leave a legacy.