No good deed goes unrecognised
Tuesday 21 June, 2022
"I never set out to help people to be recognised; that is the last thing on one's mind. All of my work has been for the benefit of people living with dementia."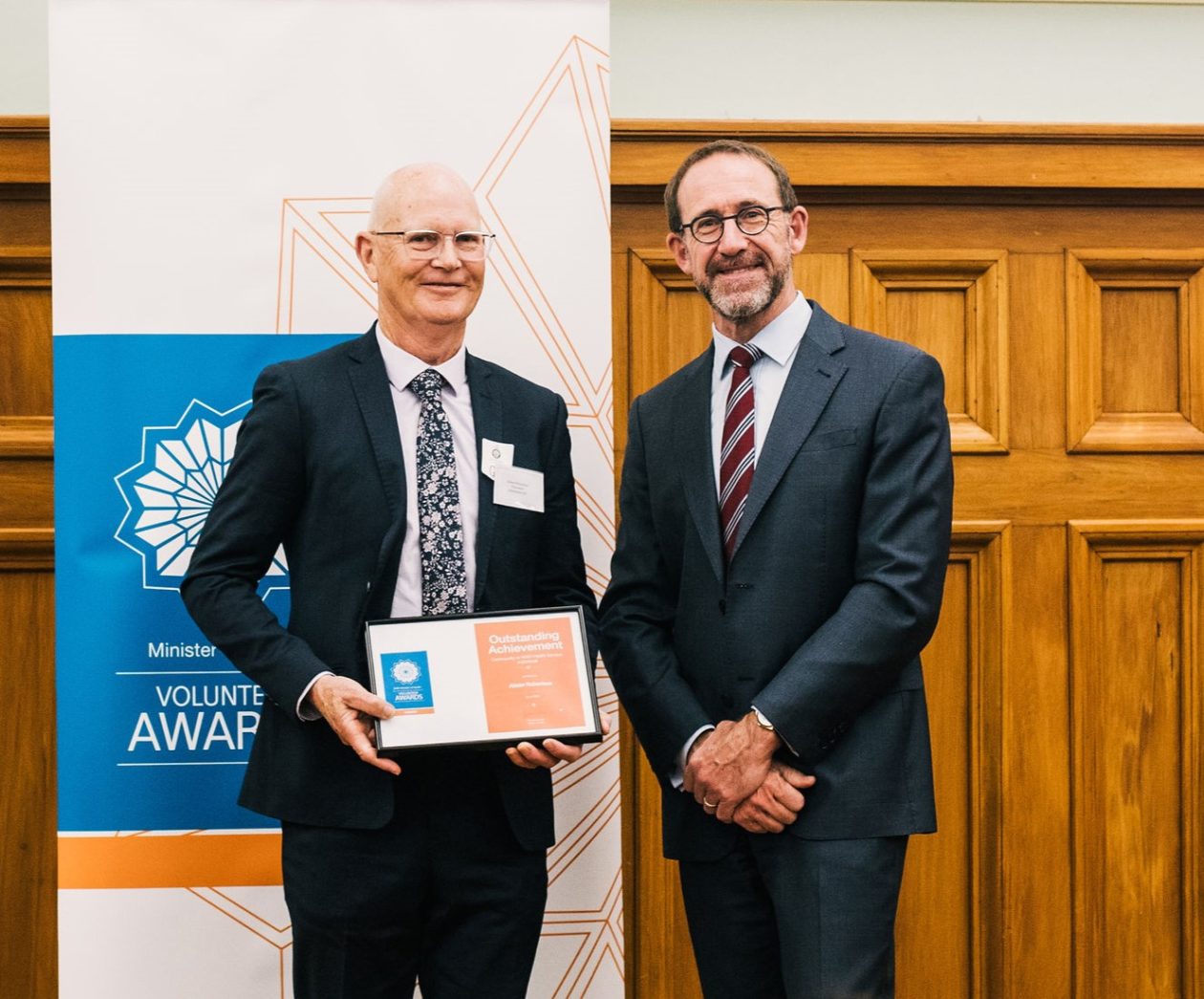 So says Alister Robertson – Alzheimers New Zealand Board member and now, the recipient of the Outstanding Achievement Award to Community or NGO Health Services.
His substantial contributions to dementia research, providing peer support, and as part of the expert national group working to develop the first New Zealand Dementia Mate Wareware Action Plan were recognised at the 20 June Minister of Health Volunteer Awards.
Hon Andrew Little presented Alister with the award, something he is truly grateful for and humbled by, he says.
"It was a shock and a surprise when Alzheimers NZ told me they would like to nominate me for the award. It was totally unexpected, and even more so to win.
"And when I heard some of what the other award recipients had achieved, it was quite humbling to be among them."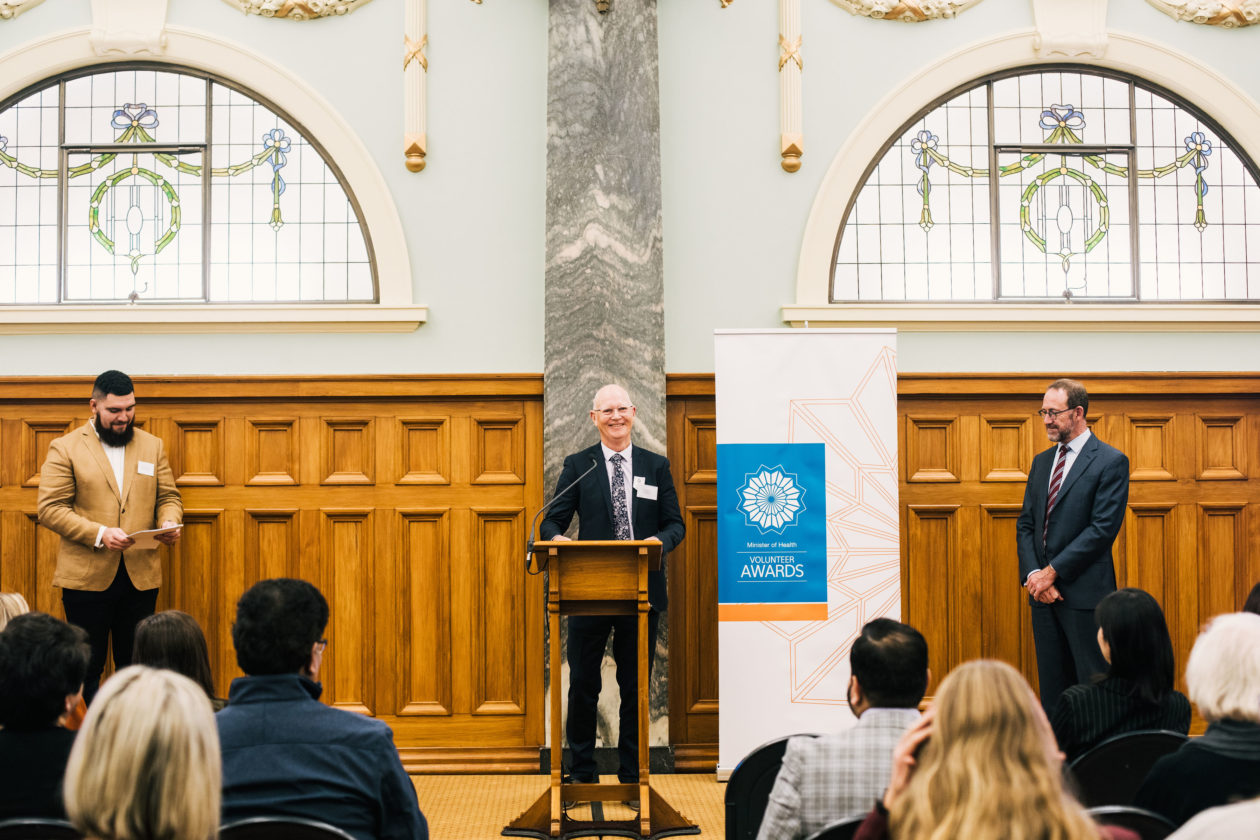 Alister has been an Alzheimers NZ Board member since May 2018, initially as an appointed member, and since May 2021 as an elected member. He has also played a significant role in the Alzheimers NZ Advisory Group since 2017.
"I suppose that while I still have the ability to do the things that I do, I want to make the most of that and help advocate for people living with dementia," he says.
"And hopefully, it will make life easier for those who get diagnosed with dementia."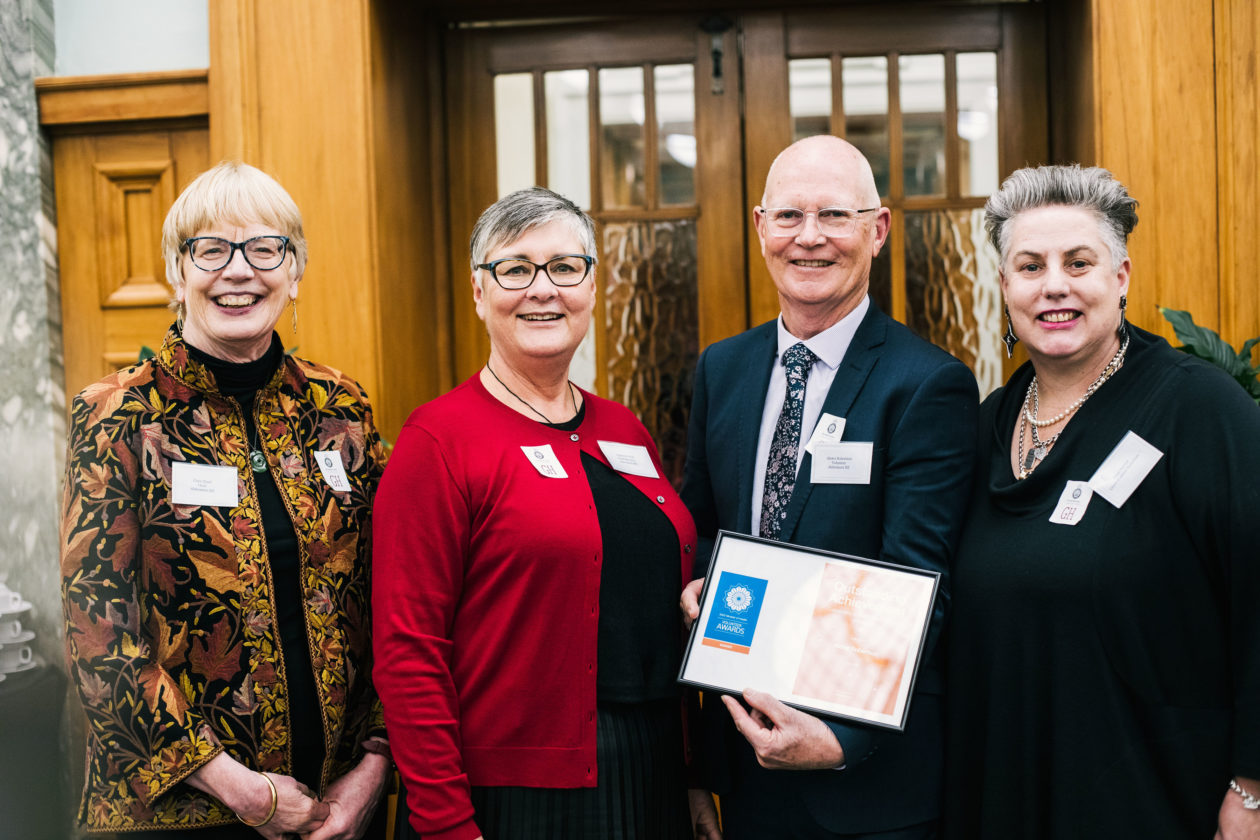 Alzheimers NZ Chief Executive Catherine Hall cannot think of a more deserving person than Alister.
"Alister is incredibly generous with his time, knowledge, and compassion. And I'm even more grateful for his efforts towards helping us develop a future that will make a positive difference to New Zealanders living with dementia," she says.
"Much of our work is spearheaded by people like Alister. And without people like him, we wouldn't be able to advocate for a more dementia friendly New Zealand.
"Congratulations, Alister. You truly deserve this accolade!"