Register for our webinar series
Tuesday 8 September, 2020
Join us for our webinar series - Dementia rights are human rights.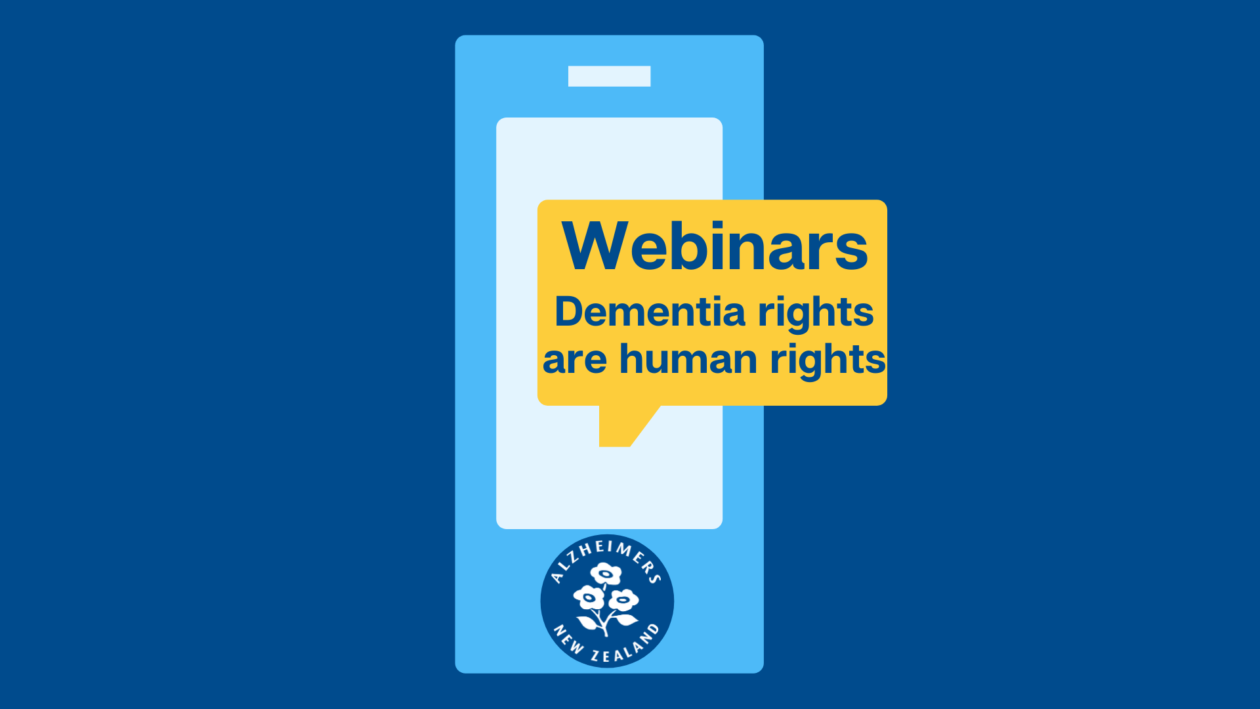 September is World Alzheimers Month, and it's time we talked about dementia.
Join us on Wednesday 23rd September 2020 at 1-2pm for the first in our series of free webinars focused on human rights.
People living with dementia face enormous challenges, not least of which is their right to do the things that most of us take for granted.
This first webinar in our three-part series will provide an overview of human rights issues for people living with dementia. Confirmation of the next two webinars will follow.
Wednesday 23rd September - Speakers:
Alister Robertson – Person living with dementia, Board Member of Alzheimers NZ and Vice Chair of Dementia Alliance International
Paula Tesoriero – Disability Rights Commissioner
Dr Ngaire Kerse – Joyce Cook Chair in Ageing Well, Researcher, appointed Member of the New Zealand Order of Merit for services to seniors and health in 2020
Q&A
Who should attend?
This webinar will of great interest to all, but especially people living with dementia, those supporting people with dementia and those who provide services in the community and in aged residential care.
What will be the focus of the following webinars?
The second webinar will discuss the impact of Covid-19 and the final webinar will explore opportunities for supporting the human rights of people living with dementia. We will provide more details on the next two webinars soon. Watch this space!
How do I join?
Attendance is free – please register here. You will be emailed a link to access the live webinar. There will an opportunity to ask questions at the end of each webinar, and certificates of attendance can be provided on request.