Repositioning Dementia: A new start programme revealed
Thursday 15 December, 2022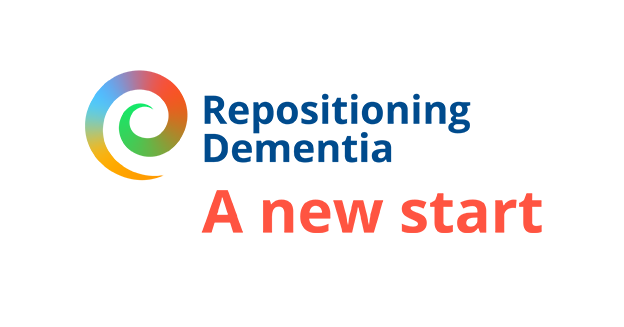 We're excited to share the programme for our new one-day event Repositioning Dementia: A new start.
A line-up of local and national speakers promises some thought-provoking discussion and collaboration to help reposition dementia for Aotearoa.
Download the draft programme now
"We have a varied and interesting programme including Dementia Mate Wareware Action Plan, human rights and the lived experience of dementia mate wareware and research," says Alzheimers NZ chief executive Catherine Hall.
"We'll dive right into what's happening in these spaces including the new Co-Created Ageing Research Centre and the prevalence of young onset dementia in Aotearoa.
"This will be a valuable opportunity to learn the latest news and updates from the sector, as we all continue to work together to support people and whānau to live well with dementia."
Everybody is being encouraged to register for Repositioning Dementia: A new
start today.
The inaugural event – held both in person and online – is on Thursday 23 March at the National Library of New Zealand, Wellington.
It's the first one-day event in a new series by the organisation.
"We're delighted to be marking this historic moment at the National Library of New Zealand, which has an ethos to turn knowledge into value and aligns perfectly with what we're doing," says Catherine.
There will also be an array of suppliers showcasing their latest innovations.
Alzheimers NZ Patron Sir Richard Faull is a long-time attendee of the organisation's events and says this a wonderful opportunity for the sector to come together.
"This couldn't have come at a better time and builds on momentum and excitement in the sector with the appointment of the Dementia Mate Wareware Leadership and Advisory Group," he says.
"Alzheimers NZ's conferences are always of the highest calibre, and I have no doubt the new one-day events series will exceed our expectations," he says.
"I encourage everybody to join us whether it's in person or online – from people living with dementia and their care partners, to government officials and healthcare professionals."
Keep up to date with Repositioning Dementia on the Alzheimers NZ website.
The series replaces the organisation's biennial conference – originally scheduled for 2023 – which is a flagship event for the sector.