Repositioning Dementia for the future of Aotearoa New Zealand
Tuesday 11 April, 2023
Significant change in the dementia mate wareware sector was marked with the inaugural event Repositioning Dementia: A new start – the first in the new one-day events series by Alzheimers NZ.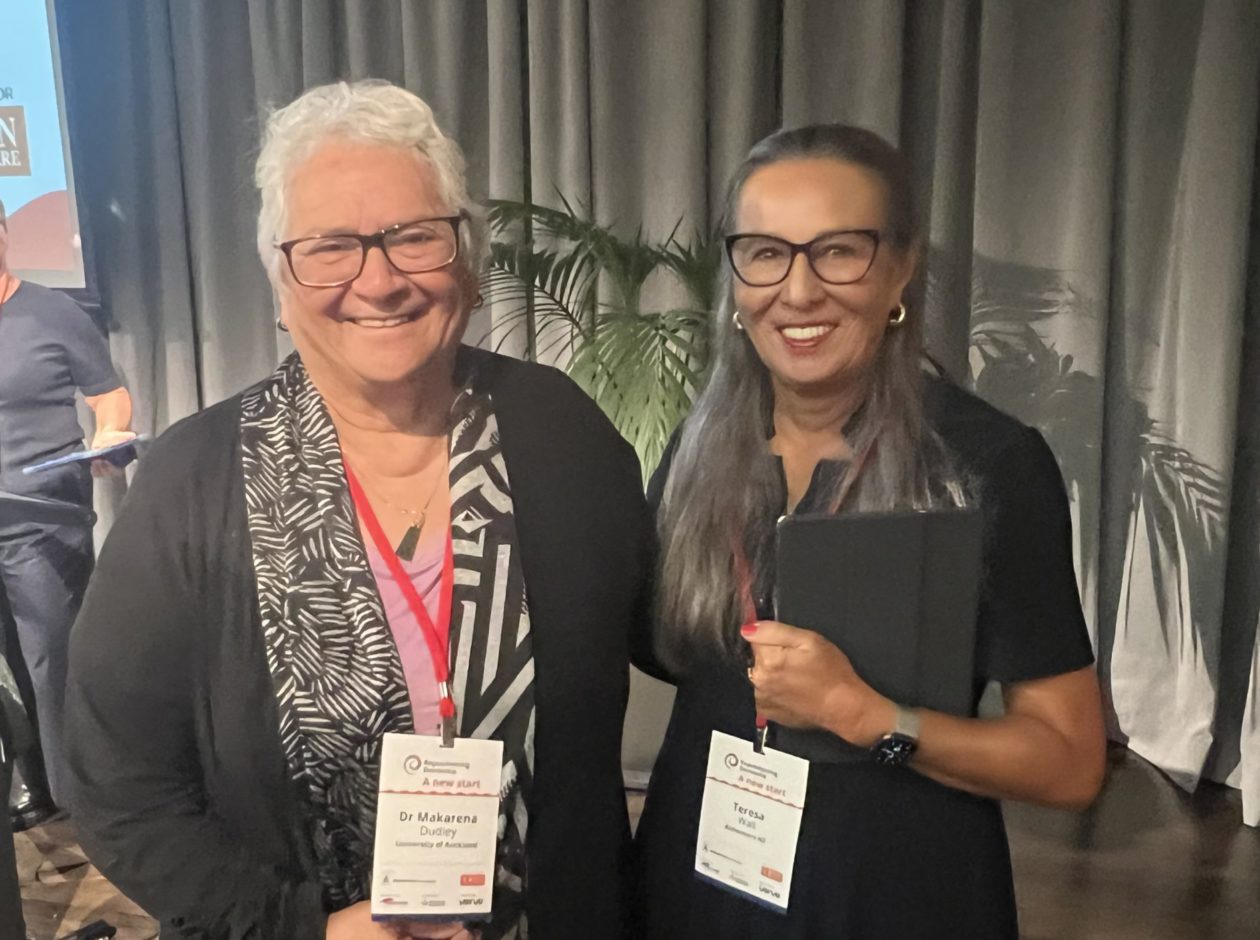 Hundreds of people from the sector gathered in Wellington (and online) in March for an insightful and inspiring day focused around three kaupapa (topic) – the Dementia Mate Wareware Action Plan, human rights and the lived experience of dementia mate wareware and research.
The first event was called "A new start" to acknowledge the significant shifts in the sector recently.
This includes Cabinet's endorsement of the Dementia Mate Wareware Action Plan, funding in Budget 2022 and the establishment of the Dementia Mate Wareware Leadership and Advisory Group.
Almost 35 percent of people who registered were people living with dementia mate wareware and their whānau care partners, with a handful of additional attendees walking in from the street after seeing the signage outside!
Associate Minister of Health Hon Barbara Edmonds shared a video message with attendees, and highlighted Government's commitment to making a difference people will benefit from.
"The health reforms and our interim plan Te Pae Tata provide an opportunity to reimagine and strengthen services for kaumatua and older New Zealanders. There are great opportunities through a strengthened and joined up primary and community sector to achieve better health outcomes.
"As your new Associate Health Minister, I'm committed to working with you and for you to ensure people with dementia, their whānau and carers can live their best possible lives. We're in this journey together, and I have full faith that Alzheimers NZ and the wider dementia sector will continue shaping and driving needed improvements now and into the future."
Alzheimers NZ Chief Exective Catherine Hall was pleased to hear the Minister's comments, in particular her commitment to working for and with the sector and her recognition that the mahi (work) has only just started.
"Our job is to keep on reminding Government that older people have rights, and are still important, including those living with dementia mate wareware. Because if we don't keep reminding them about us, and the ever-increasing number of Kiwis living with dementia mate wareware and their care partners and whānau, who will?
"So, today was a good start to a new start. We came together to rethink how we could make the most impact for people and whānau living with dementia mate wareware, now and in the future, and I'm confident we did that well."
Other speakers included the Co-Chairs of the Dementia Mate Wareware Leadership and Advisory Group Dr Makarena Dudley and Teresa Wall (pictured above), Te Whatu Ora National Commissioner Abbe Andersen, Aged Care Commissioner Carolyn Cooper and reseacher Dr Fuafiva Fa'alau.
There was some great feedback from people at the event and those online.
"Thank you all for a great day watching, learning, and enjoying the exciting speakers and their varied presentations about our kaupapa," one online attendee shared.
The event was supported by sponsors Ryman Healthcare, Summerset and Freemasons Foundation and charity partner Verve – thank you for the ongoing support.
Alzheimers NZ is also appreciative of partners the Mate Wareware Advisory Rōpū and the Alzheimers NZ Advisory Group who supported the event.
The next Repositioning Dementia event will be held in Christchurch (and online) on Thursday 21 September 2023. More details will be shared soon.
Check out more photos from the day on our Facebook page.