Te Araroa – Dean's Ultimate Memory Walk
Monday 11 February, 2019
Dean Raynel has been spending the past two months hiking 1,700 kilometres down Te Araroa, the Long Pathway, from Cape Reinga to Wellington.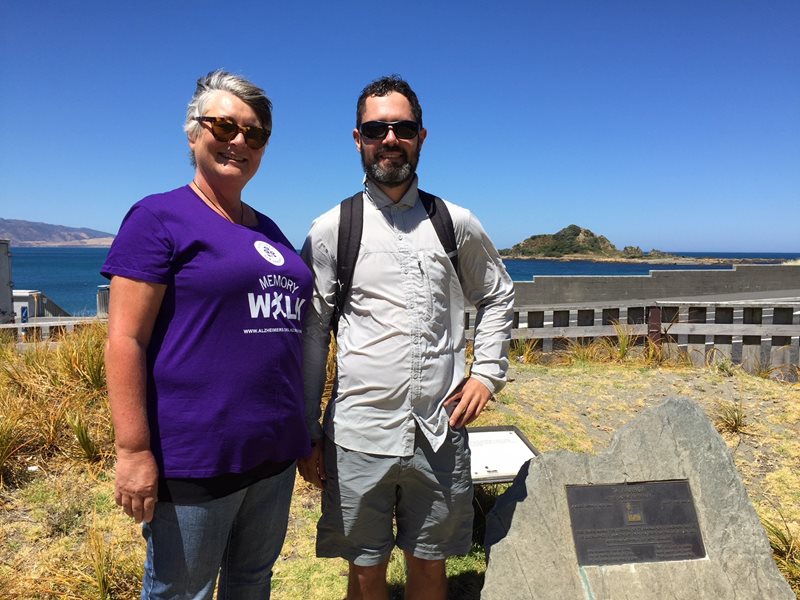 He's calling it The Ultimate Memory Walk, and is raising funds for his local Alzheimers organisation in Northland: "I understand the huge challenges faced by families affected by dementia and what a life changing difference the team at Alzheimers Northland can make."
Dean has braved earthquakes, heavy rain, heatwaves and rapids. He's walked through muddy forests, national parks, scaled mountains and crossed mighty rivers, carrying no more than 15 kilogrammes, using only boots, bicycles and boats.
Dean and his wife Katie have been working tirelessly to find supporters and sponsors for his trip, so that every cent raised from donations can go straight to fund the vital work Alzheimers Northland are doing to support people living with dementia in the region.
On Saturday 9th February, 70 days after setting off from Cape Reinga at the tip of the North Island, Dean walked the last 20 kilometres of his mammoth journey, through the sunny capital to the south coast, the end of Te Araroa's North Island section at Wellington's Island Bay.
Standing at Te Araroa's North Island Foundation Stone, Dean reflected on his 1,700 kilometre journey, "It's been an amazing experience, but at the same time I'm so happy that it's done! You really learn what you're capable of."
To date, Dean has raised over $5,000 and was thrilled to have not only completed the challenge, but also to have raised awareness of the tireless work Alzheimers Northland undertake, one of many local organisations across NZ who support the 70,000 Kiwis living with dementia in NZ today.
Catherine Hall, Chief Executive of Alzheimers NZ, was there to meet Dean at the Te Araroa Foundation Stone: "Walking Te Araroa is an enormous undertaking – a real physical and emotional challenge. Dean is a hero and we cannot thank him and his family enough for what they have done to raise these vital funds to support people living with dementia in Northland."
Dean said he was looking forward to a good rest and spending time with his family, but noted that the Te Araroa's South Island stretch was already in his sights, "in the next couple of years, once we can get organised again and get some support for the trip."
A big thank you to everyone who has donated and supported Dean on his epic journey.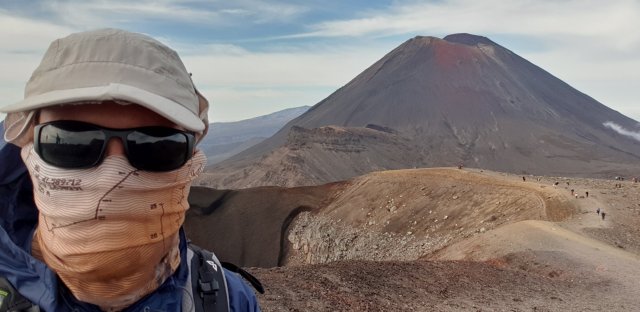 Follow Dean's adventure, The Path Less Travelled, on his Facebook page.
If you would like to sponsor Dean, you can make a donation on his Everyday Hero page. All donations will go to Alzheimers Northland.