Move For Dementia with Jump Rope & Step Count Challenge
Sunday 29 August, 2021
September World Alzheimer Month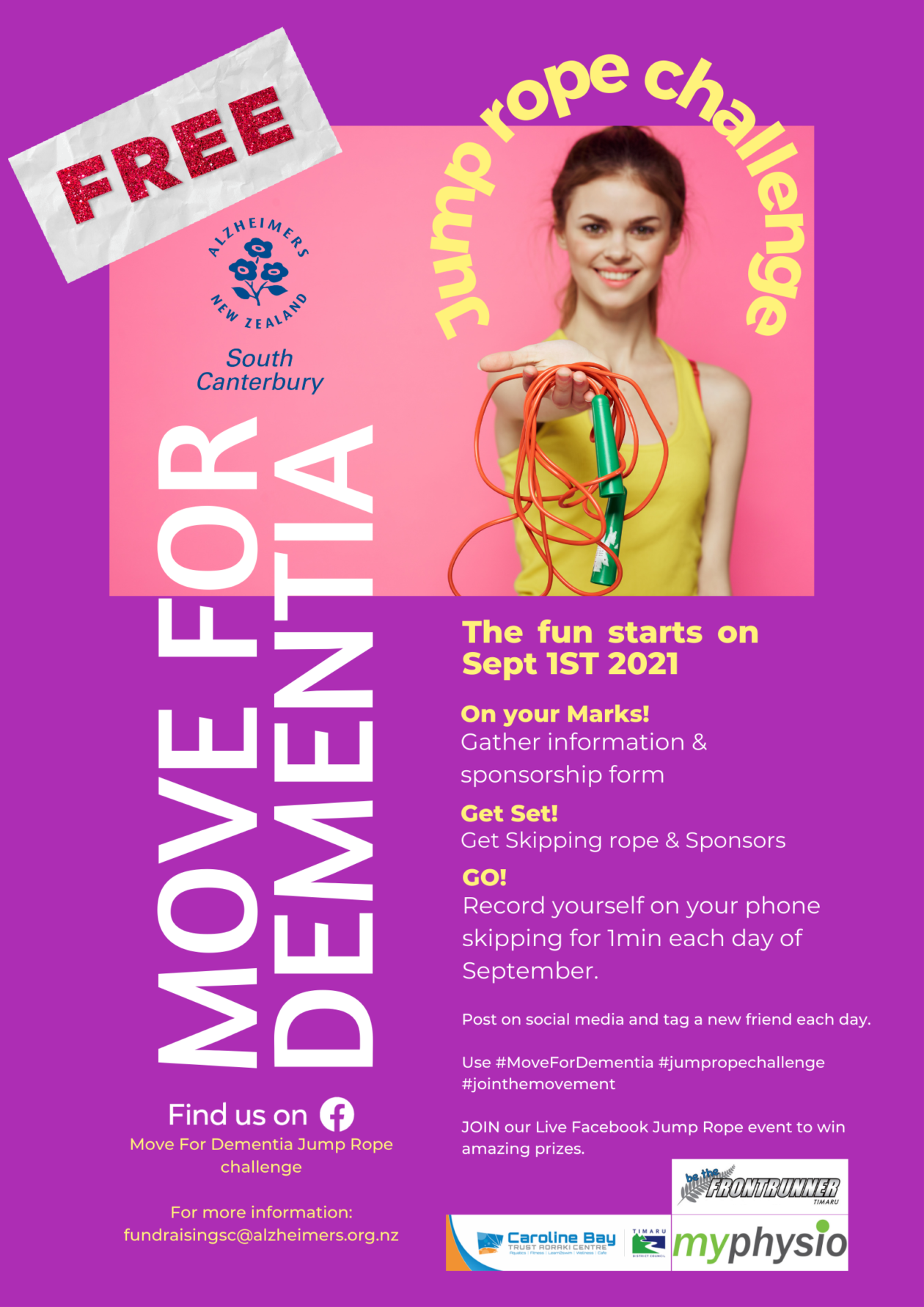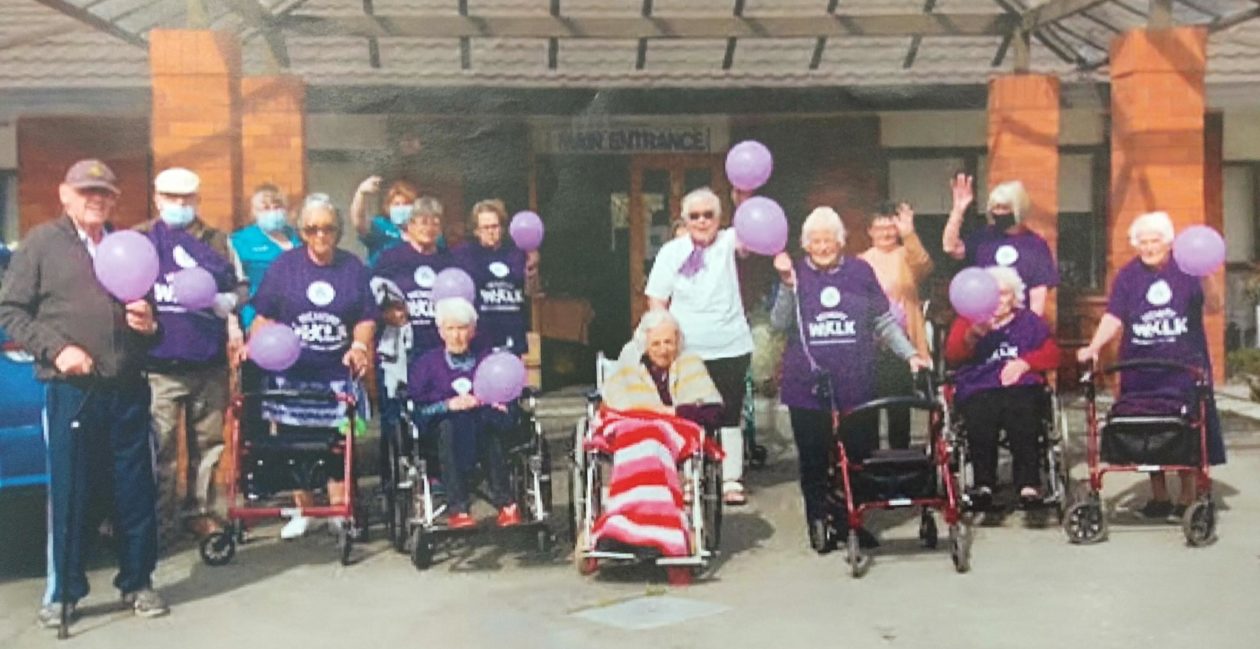 Thank you to all those who got involved in our annual appeal for World Alzheimers Month in September.
We had an amazing time connecting with others and learning new things.
It was a successful campaign raising $2980.00 with 70 active participants. The event reached 4,000 people had 135 event responses and 235 live video event responses.
We are overwhelmed with joy for all the support from the community and a special thanks to :
Rebecca Taylor
for giving up your time and help. Thank you sparkles for sharing your positive energy.
Sport Canterbury for supporting us and getting involved
Timaru Front runner for your loyal sponsorship 2 years in a row
My Physio for your loyal sponsorship 2 years in a row
Bidfood Timaru for your sponsorship
Caroline Bay Aoraki Trust Centre for your loyal sponsorship 2 years in a row with some fantastic prizes.
Corbin Hale received Best Dressed Award
Abbie from Sport Canterbury won the most funds raised award
Mark Manit from The Croft was awarded with the greatest achievement prize for cycling 232.6kms in 17 days.
From the Team at Alzheimers Thank you we all appreciate you
and look forward to next years appeal and hope you join us again moving for Dementia.