Aaron's story
Meet Aaron, one of our Move for Dementia champions. Aaron decided to take on his challenge in memory of his grandparents, Raewyn and Pete, who both lived with dementia.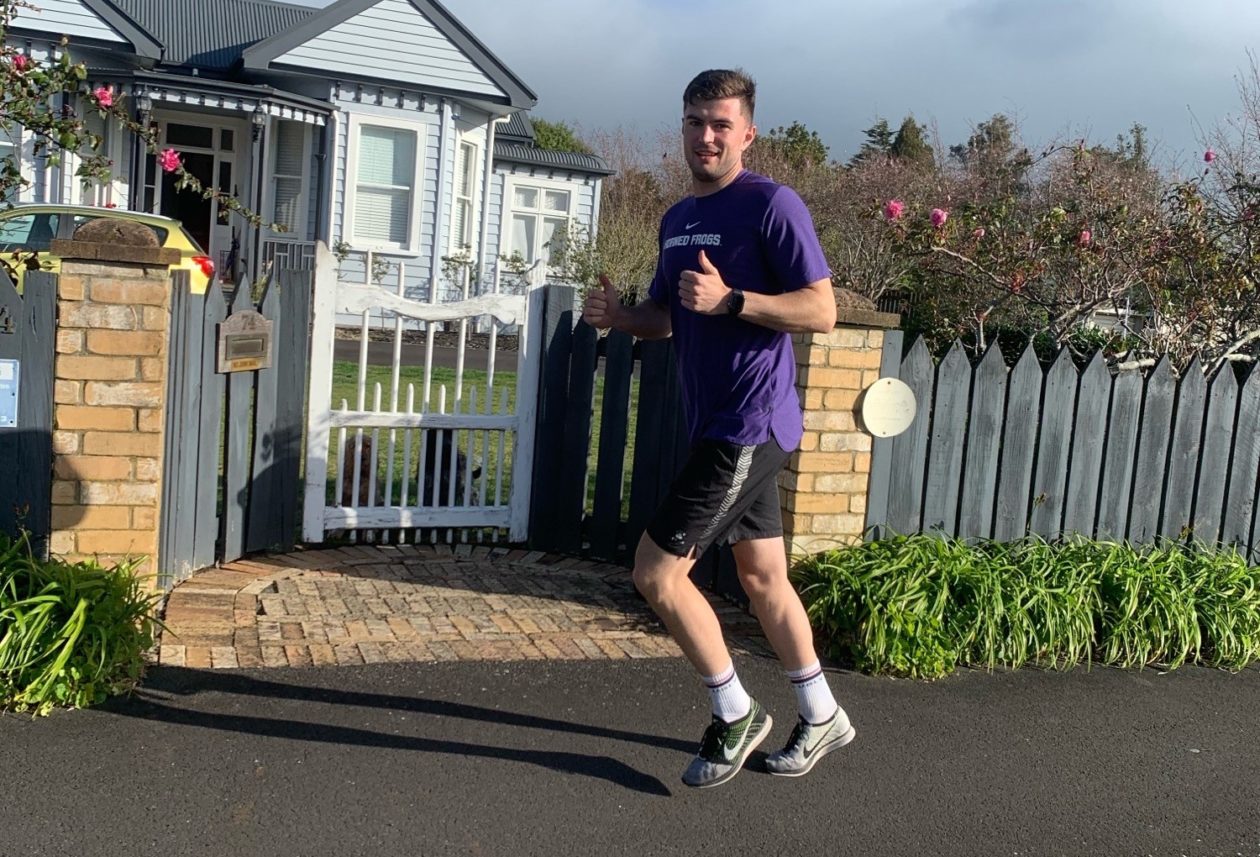 Like Aaron, Grandpa Pete was really into his sport. It was something they was always connected over. Aaron has fond memories of Pete on the sidelines watching his cricket and football games whenever he could. "It was awesome to have that support, no matter what, every weekend."
After being diagnosed with Alzheimer's disease, this was increasingly harder for Pete, as he became particularly worried about getting the train home.
Sadly, September last year marked the second anniversary of Pete's death.
Aaron remembers too when his family started realising things weren't quite right for his Gran, Raewyn. It started with forgetfulness, "asking the same sort of questions over and over again was probably the main one."
In the time between that and returning from overseas, Aaron noticed these changes even more. "She'd come over for birthdays and ask how old you were turning four or five times," he said. "You just sort of have to go along with it, that's how we dealt with it."
Raewyn sadly passed away in March last year. She was a strong figure in her community, and is greatly missed.
Aaron's is one of many New Zealand families who are affected by dementia. In NZ, the number of people living with dementia is set to almost triple by 2050.
Already, four out of five of us are affected by dementia in some way, which is why we need to do more to support families like Aaron's throughout New Zealand.
To lose Pete and then Raewyn so close together was really tough on Aaron and his family. So when Aaron heard about Move for Dementia, he knew he wanted to get moving. "I wanted to jump at the opportunity, do my part and try to help out."
Aaron ended up smashing his target of running 125kms in September, and ended up covering an incredible 175kms, raising an amazing $1,639 in the process!
During those kms, Aaron kept his grandparents very close to his heart. We couldn't be prouder of the amazing effort he gave to ensure those kilometres were ticked off and we think that Raewyn and Pete would be extremely proud of their grandson too.