Asra's story
My name is Asra Ginders. I'm 17 and from a small town called Hawarden in North Canterbury, located in the Hurunui District.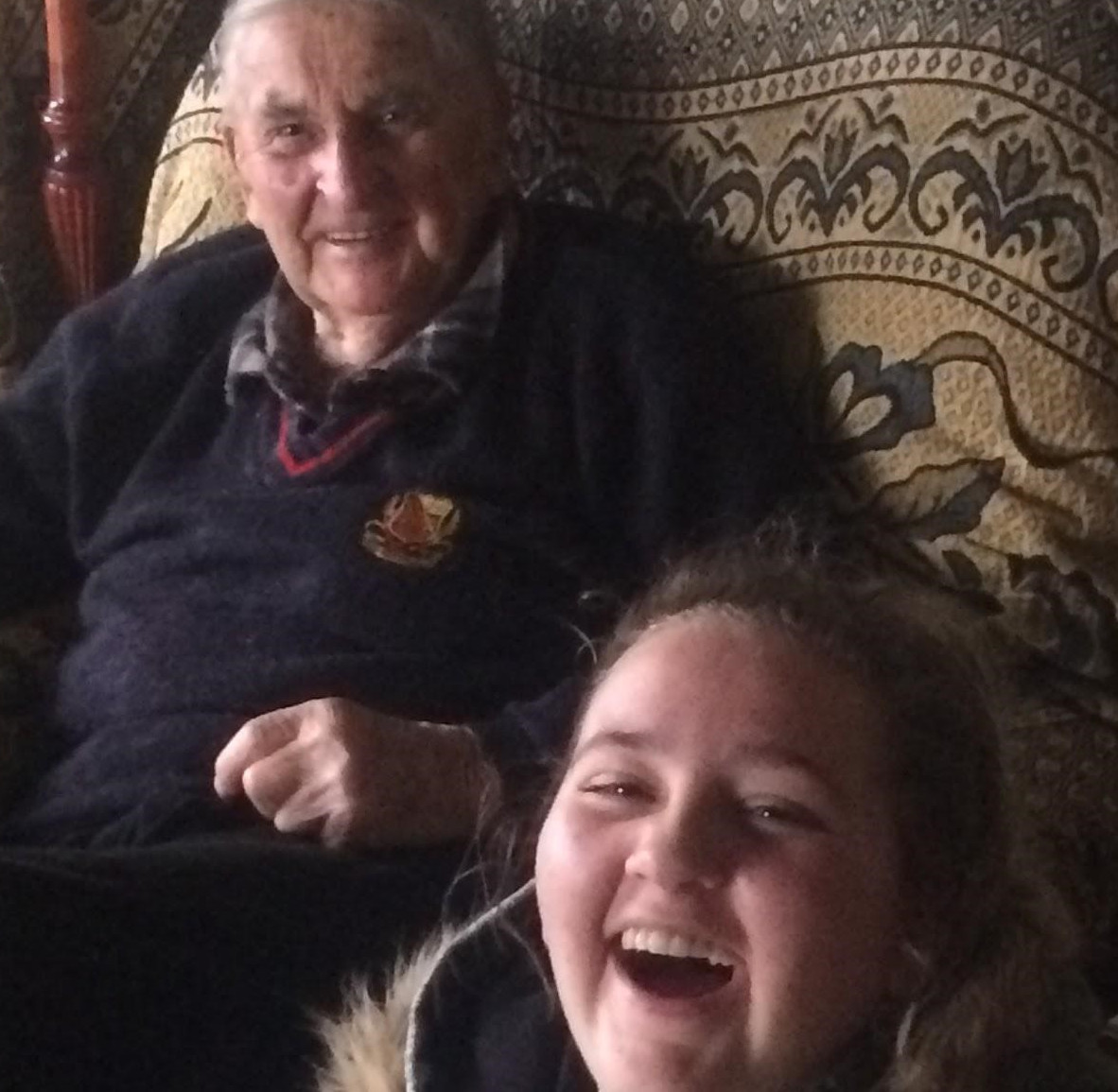 I grew up in a musical family and started singing at a very young age. In fact, I loved singing so much that I took up lessons when I was about 9. I grew up with a variety of different music, but country music stood out to me because I loved the way the music and lyrics told a story.
Today I'm going to tell you a story about my grandad, Albert John Sherriff, known as Jim, who was born in Lumsden, Southland on the 13th July 1929. He is 89 years old and the youngest of 9 kids!
When grandad was 13 years old he went to work as a musterer, rounding up livestock in Lumsden, and also became a farmer. After that, grandad moved to Christchurch and worked in the Burnham Military Camp doing logging with horses. In the 1950s he came to Culverden and worked in a shearing gang as a presser, after which he drove transport trucks. In 1955, grandad got married and worked at the sawmill in Culverden, before becoming the manager at MataGary Farm in Culverden, which he did for 38 years until he retired. In 1991, grandad moved to Geraldine and lived there for 18 years, before moving to Ashburton, where he's lived for 9 years.
These days, I travel all around New Zealand to compete in country music awards. I've been doing this since 2016 and feel I have achieved quite a lot in this time and am happy to have made my family, school and my district very proud, competing at big awards like the Gold Guitars Awards last year where I was lucky to have been a finalist, and at the New Zealand Country Music Entertainer of the Year, where I was placed second. My favourite country singers are Carrie Underwood, Miranda Lambert and the New Zealand singer Jody Direen.
My grandad has always liked music. He could listen to anything, but loves hearing me sing and always asks me to sing for him. Grandad always wants to know what I've been up to and how I'm getting on with my music. Grandad is living with dementia, so sometimes he only knows me as "the singer", which can upset me, as he doesn't know me by my name. On a positive note, I'm enjoying learning more and more about grandad's life, and I am happy that we can connect through singing and music.
Here's a video of me singing Remembering by Glenn Campbell's daughter Ashley, a song she wrote for her father, who passed away from Alzheimer's disease last year.
So that's why I have decided to raise money to support people living with dementia in NZ by traveling around the country, singing at events and in towns. I'm also putting on a Hurunuis Got Talent at my school in September and am raising money by making a gold coin donation at the door.
I wanted to do this because 4 out of 5 Kiwis are affected by dementia in some way, and it means a lot to me to be able to support people living with dementia and their friends and families/whānau.
Asra Ginders