Alzheimers NZ's Lead Partner Ryman Healthcare continues fight against stigma around dementia in Aotearoa
Thursday 15 September, 2022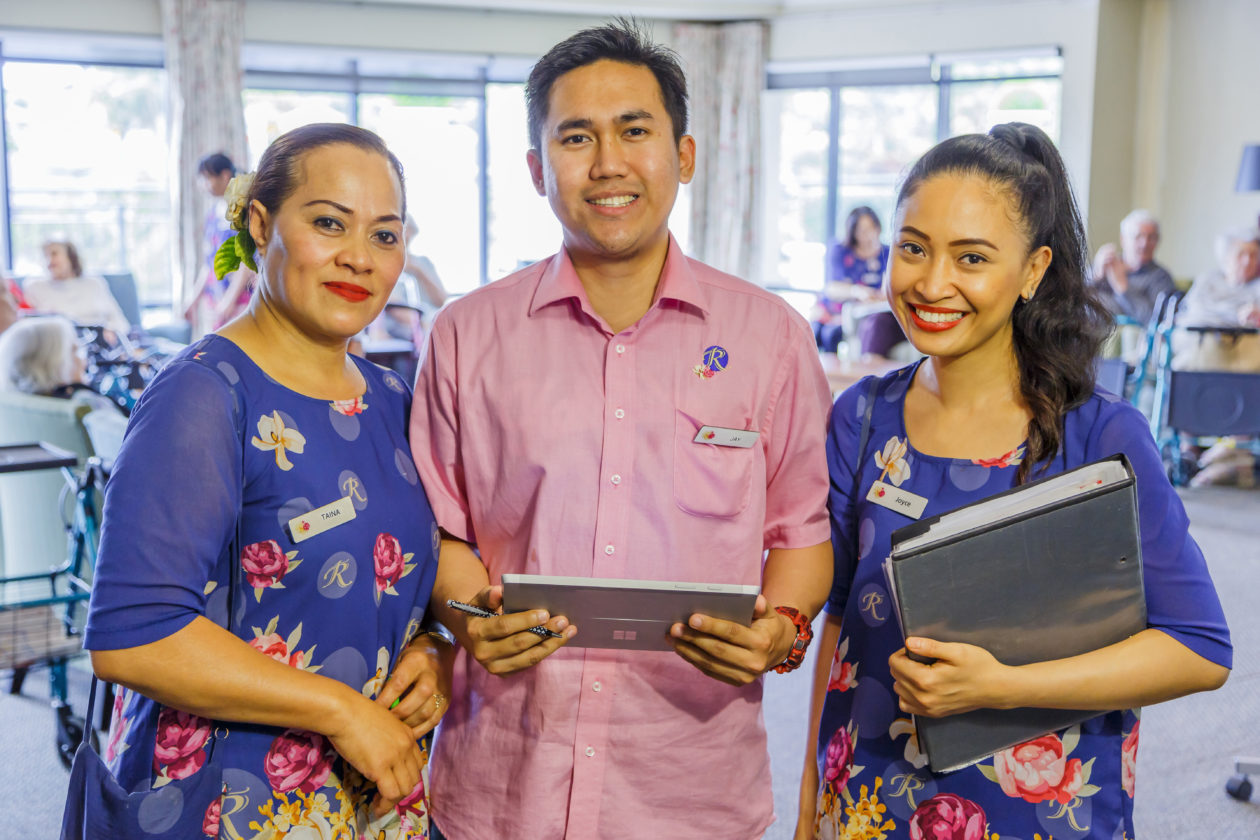 Ryman Healthcare will continue to be a crucial support to the work of Alzheimers NZ, says chief executive Catherine Hall, announcing the extension of their partnership this month.
More than 70,000 people in Aotearoa live with Alzheimers and dementia mate wareware, and the number of people facing this difficult condition is growing.
Living with dementia is tough and services aren't always able to meet the need, so there is a lot to be done to make sure everyone gets the help and support they need – partnerships are crucial support for this work.
As Alzheimers NZ's Lead Partner for the last three years, Ryman Healthcare has been a champion in helping to raise awareness to help reduce the stigma of dementia and improve education.
This includes being a platinum sponsor for the biennial Conference (which was successfully held online in 2021) and other events such as webinars and podcasts to raise awareness.
Their funding also supports the Dementia Learning Centre – an important tool for improving dementia education in Aotearoa.
Ryman Healthcare has extended their partnership for a further three years, which leverages the Alzheimers NZ's understanding and expertise of the dementia mate wareware community.
CEO of Ryman Healthcare New Zealand Cheyne Chalmers says Ryman is pleased to be able to build on its long partnership with Alzheimers NZ.
"Alzheimers NZ has a long history of advocacy for people living with dementia and its work is more important than ever as the population ages and demand grows.
"We've been providing dementia care for more than 30 years and we will continue to play our part by continuing to raise awareness with Alzheimers NZ and building more of our award-winning care services for this important group of people."
Catherine says the partnership will make a difference to people's everyday lives – dementia affects nearly 80 percent of Kiwis in some way at some point in their lives.
"Dementia is a growing problem in Aotearoa, and we can't tackle it alone," she says.
"We're delighted to be working in partnership with Ryman Healthcare to do our bit to build a dementia friendly Aotearoa where people living with dementia mate wareware get the help and support they need.
"Ryman Healthcare are a crucial support to the important work we do in improving education, awareness and understanding to help reduce the stigma for people living with dementia."
Ryman Healthcare is committed to being dementia friendly and was among the first aged residential care providers accredited under Alzheimers NZ's Dementia Friendly Recognition Programme.