Show your support for World Alzheimers Month 2023
Wednesday 16 August, 2023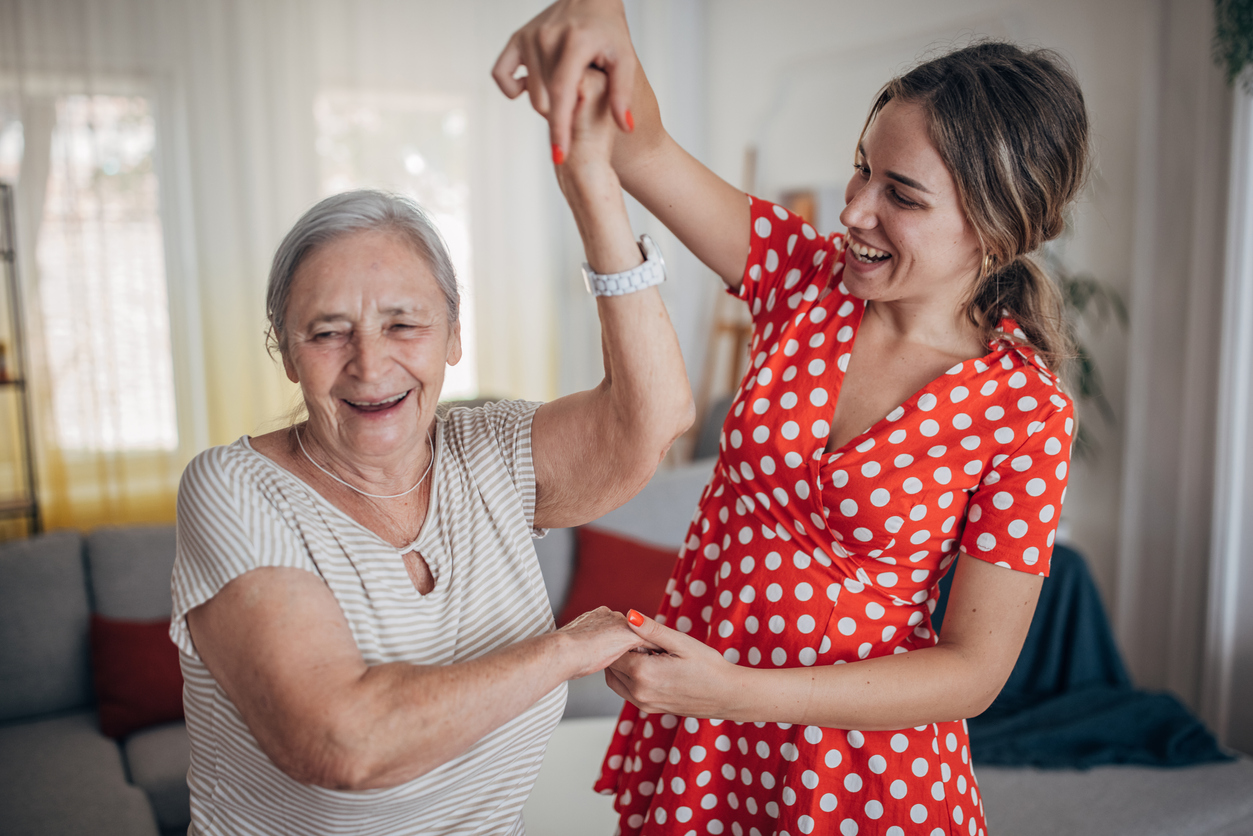 September is World Alzheimers Month and your chance to show your support for people and their whānau living with dementia mate wareware in Aotearoa New Zealand.
The theme for 2023 is 'never too early, never too late' to emphasise what we can do as individuals to reduce our risk.
Dementia mate wareware is one of our country's biggest health care challenges. It will only get bigger as our population continues to age fast, with more than a quarter of people projected to be older than 65 in the coming years.
Alzheimers NZ Chief Executive Catherine Hall says while there is no cure for Alzheimers and dementia mate wareware yet, there are simple actions you can take to help reduce your risk.
"This includes keeping active, checking your hearing, staying connected, avoiding knocks to the head, doing activities you enjoy, eating well and looking after your heart. Remember, what's good for your heart is good for your brain," she says.
"I encourage you to get involved with World Alzheimers Month however you can – from joining our events, learning more about what you can do to reduce your risk of dementia mate wareware or simply checking in on those who are affected."
Get involved
There are lots of different ways to show support for World Alzheimers Month 2023.
Our flagship event Repositioning Dementia: Let's get real will be in Christchurch and online on Thursday 21 September (World Alzheimers Day). More details are online and you're invited.
This event will include a political panel which will be one of the last chances to ask politicians any questions before the 2023 General Election.
We'll also release the World Alzheimers Report 2023 focused on risk reduction in Aotearoa New Zealand on behalf of Alzheimers Disease International, and announce our new Alzheimers NZ Fellow.
We'll be running a radio campaign to encourage people to reach out for help, and a social media campaign highlighting the ways we can all help reduce our risk of dementia mate weareware – please comment, like and share!
We'll release a new podcast and highlight the resources we already have available online.
We know September also marks Te Wiki o te reo Māori and to celebrate this, we're encouraging everybody to use these hashtags on social media:
#KauaepōhēhēheTōmuaRawa (#NeverTooEarly)
#KauaepōhēhēheTōmuriRawa (#NeverTooLate)
#WhakahekeateMōreaInāianei (#ReduceRiskNow)
You could take 20 minutes out of your day to become a Dementia Friend. And we have some exciting news to share through the media… so watch this space!
And, of course, you can help fundraise for this important cause through Move for Dementia.
We do hope you'll get involved this World Alzheimers Month 2023 in any way you can.
If you need more information and support, reach out to your local Alzheimers or dementia organisation or see www.alzheimers.org.nz.
Local events
Check out what some of our local Alzheimers services and other community organisations have planned for World Alzheimers Month:
Gisborne: Annual Spud in a bucket competition 
Gisborne: Check out the clock tower which will be purple on World Alzheimers Day – Thursday 21 September
Manawatu: Memory Walks being held in October – more details on their Facebook page
Nelson/Tasman: Check out their Memory Walk on 16 September in Stoke
Northland: Cuppa for a cause on Wednesday 27 September from 3pm
Otago: Public talk on 'SuperAgers: What can we learn from them?' by Associate Professor Yoram Barak on Thursday 21 September at Dunedin Public Library from 7pm. More details on their Facebook page.
Otago: Meet the team at the Greater Green Island Get Together on Saturday 9 September
Otago: Oamaru Library morning tea on Thursday 21 September from 1pm, and joint event with Age Concern on Wednesday 27 September from 10.30am
Otago: Reconnecting Seniors monthly morning session from 10am on Monday 11 September at Wanaka Community Hub
Rotorua Library: various events running throughout September – check out more details on their website
South Canterbury: Memory Walk 2023 – Saturday 9 September
Southland: Alzheimers Southland Memory Walk will be on Sunday 24 September from 12pm at Feldwick Gates, Queens Park