Te Manawa – The first dementia friendly museum
Saturday 27 March, 2021
Te Manawa has officially become the first museum in Aotearoa to be recognised as "Working to be Dementia Friendly".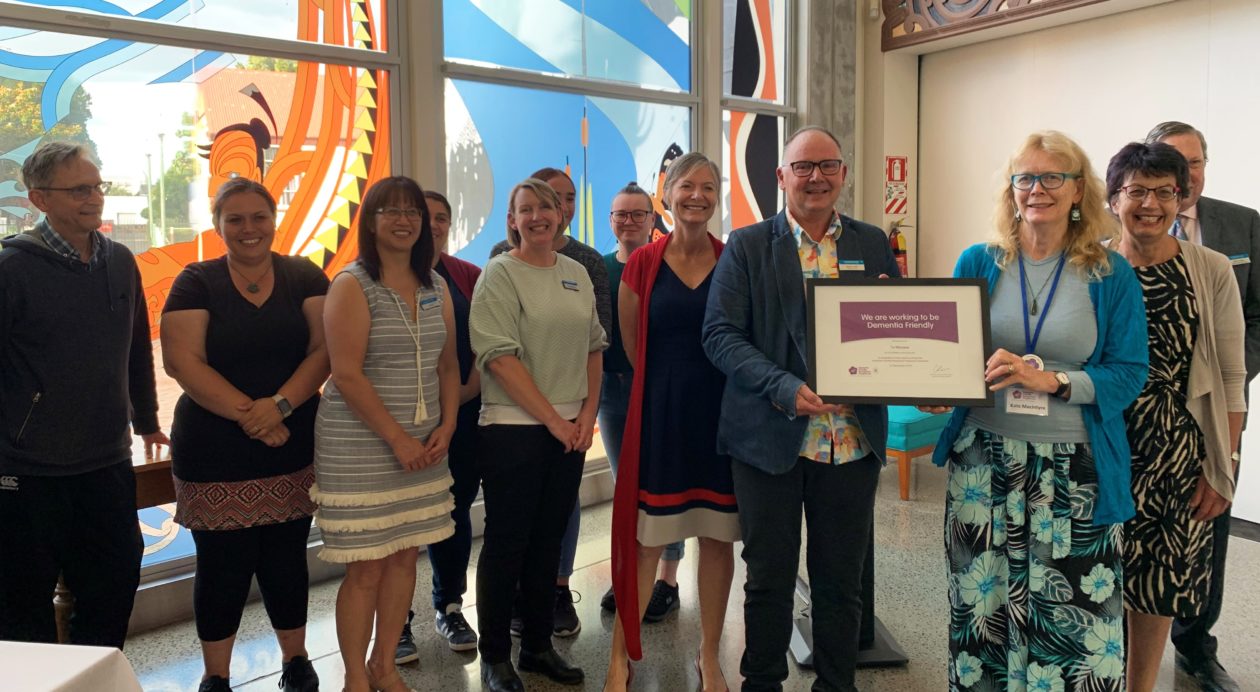 Te Manawa has been working with Alzheimers New Zealand to gain Dementia Friendly accreditation. This signals that both the museum and art gallery are safe, friendly, accepting and supportive places for people with dementia. It raises awareness of dementia in the wider public and dilutes some of the stigma surrounding it.
The intermediate status of "Working to be Dementia Friendly" was achieved in December 2019, but the pandemic and various lockdown measures in 2020 meant that the certificate could not be presented until now. "Working to be Dementia Friendly" means the museum is most of the way to the finish line: staff have been trained, our environments are accessible and our leadership is committed to the course. The work of becoming Dementia Friendly is constant as we re-evaluate attitudes and awareness, and look at our spaces in a new light.
Chief Executive Andy Lowe says the accreditation shows the Museum's vision in action.
"Te Manawa is a museum that works beyond boundaries and recognises that sometimes we have to think differently, change our 'norms' and better understand the diverse needs of those who visit us," he says. "Everyone has a right to feel safe, valued and represented by their public institutions, and the work we have done with Alzheimers New Zealand helps us break down some of the less visible barriers that people face."
Alzheimers New Zealand chairperson Ngaire Dixon said how heartening it was to see a major community institution make such a commitment to inclusivity.
"Tackling things that prevent people from any community seeing the museum as a place of belonging aligns strongly to the ethos of being dementia friendly," she said. "We look forward to hearing where Te Manawa goes next with this work."
The award was the culmination of months of work for Pru Pim, who in her role as Inclusion and Accessibility Coordinator laid the foundations and rallied staff to the initiative.
"It's easy to say you're going to do it," she says, "but to see everyone come together and agree to put in the work – well, that's something special."
As a museum beyond boundaries, Te Manawa welcomes everyone in our community. This award means that visitors with dementia and their caregivers can be confident that our staff have their safety and wellbeing in mind.
Te Manawa