Living well with dementia in a changing society
Thursday 15 December, 2022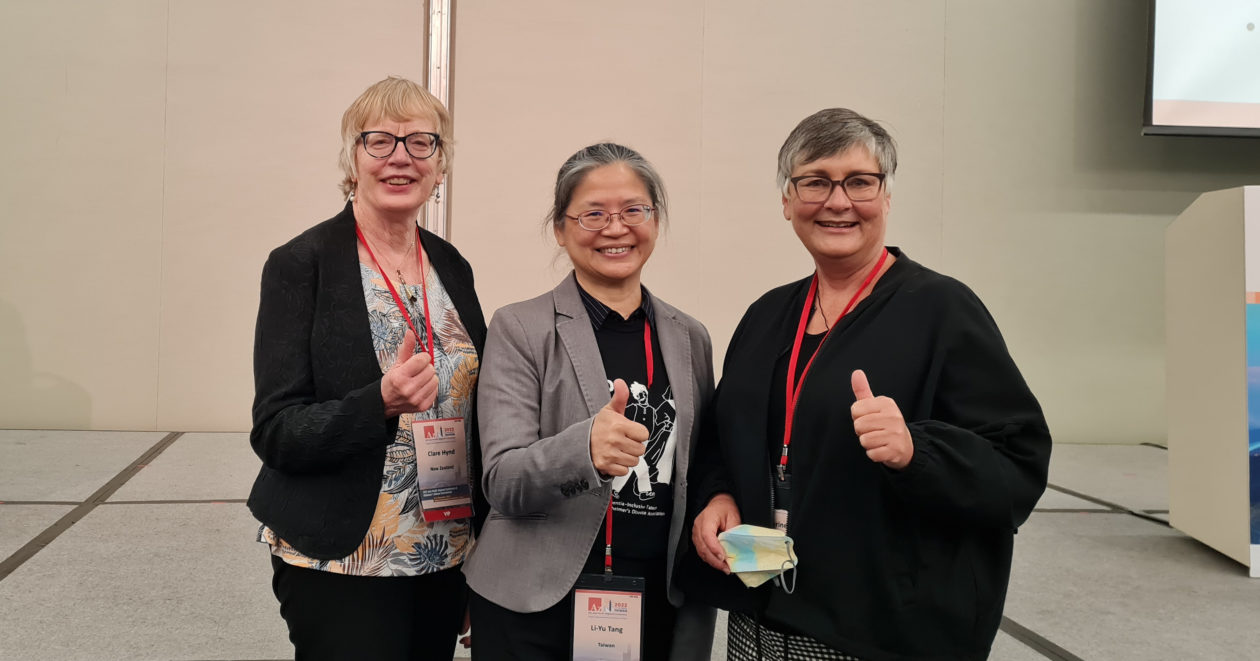 People living with dementia were at the heart of the Alzheimer's Disease International 2022 Asia Pacific Regional Conference, which included an exclusive insight into living with dementia.
The event was held in Taipei, Taiwan, from 8 to 11 December with a theme of living well with dementia in a changing society.
Alzheimers NZ chief executive Catherine Hall attended the conference with Board chair Clare Hynd – about 20 countries were represented (both in person and virtually).
While in Taipei, Clare and Catherine were able to visit a day programme which emphasised the importance of the services ADI Members around the world provide.
"People who attend the day programmes were excited to share the benefits of their programme and had spent weeks practising how to welcome people in and show them around," says Catherine.
"It was amazing to be welcomed into their space, to help us understand the benefits these types of services provide. It was a privilege to be given this insight into living well with dementia."
Catherine says the strong voice of people living with dementia shone through during the event, and it was great to hear from new speakers who were able to share their insights about their condition.
There was also a focus on supporting people after diagnosis including to continue working, and on innovative post diagnostic support. supported by the
2022 World Alzheimer Report by Alzheimer's Disease International.
Catherine says attending the conference brought a great sense of reconnection with the wider sector and they left with a feeling of hope.
"It was great to see the progress being made in so many areas including with biomarkers  (for screening or diagnosis) and with possible new drugs such as
lecanemab," she says.
"These developments all offer new possibilities in future for supporting people living with dementia. However, NZ dementia services will need a significant investment in capacity and funding to be able to take advantage of this new possibilities and that work needs ot start now.
During the conference, Catherine presented on a service delivery model for community based dementia mate wareware services. Board member Alister Robertson, who lives with dementia, shared the development of an app to record My Life's Journey.
Read the full programme on the conference website.
Pictured from left Alzheimers NZ Board chair Clare Hynd, Taiwan Alzheimers Disease Association secretary general Liyu Tang, and Alzheimers NZ chief executive Catherine Hall at the conference.