Denise and Brian's story
Just over a year ago, Denise was diagnosed with young-onset dementia. She was just 60 years old.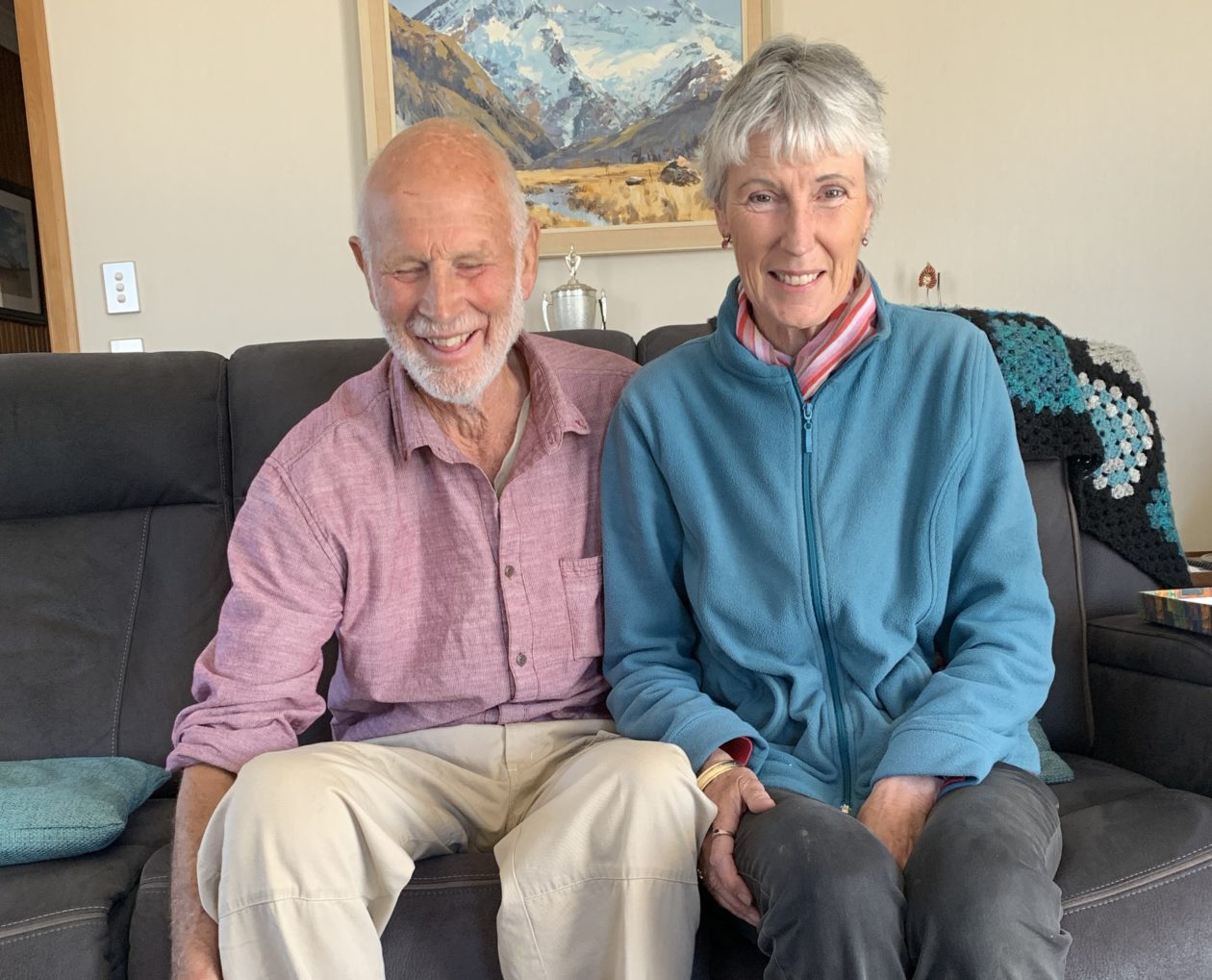 Denise's husband Brian recalls that he had been concerned for a couple of years prior to the diagnosis. Denise's sons had noticed things too and it was over little things that were easily explained away, such as mixing up telephone numbers or forgetting the PIN on her bank card.
She was also getting forgetful and struggling when using the telephone and computer.
Denise then had a fall at the childcare centre where she worked as a teacher.
Brian mentioned the family's concerns to the doctor who organised a scan that led to the diagnosis.
"It's not something I ever expected in my life," says Denise.
"I felt absolutely unsure of what has happened to me like that, that I have to sit here and cry because of what's suddenly happened in my life," she says. "I didn't deserve any of that, absolutely not…It's not fair!..Why me?"
Brian and Denise and both very appreciative of the support they have received from Alzheimers South Canterbury who supported the couple when Denise was diagnosed.
"You get a lot of help from Alzheimers NZ. They do a lot of things to make it easier for you" he says.
Denise has a monthly get together with a group for morning tea or to go on outings such as beach visits, cafes or shops to run errands.
Denise has declined over the last year. Her short-term memory and her independence have been mostly affected.
"There's not a lot I can do now. I don't use a computer and the phone isn't great," says Denise.
In this short time, Brian has become Denise's carer. He still enjoys tinkering in the garage, popping out to his son's farm, and going on the odd motorbike trip. As a 'retired' plumber, he is still busy working but he's careful about the jobs he takes, he can't be gone long or there needs to be someone with Denise.
"Someone has to be around for her," he says.
Around the world, it is estimated that one person in every 1,000 who has been diagnosed with dementia is under 65 years old. This means that Denise is one of approximately 700 people with young-onset dementia in New Zealand.
Life will continue to change for Denise and Brian as the months and years pass. While they don't know exactly what's ahead for them, they do know that young-onset dementia can progress faster.
This year, Denise won't be cooking the Christmas dinner or quickly popping to the supermarket for a missing ingredient. This year, Denise and Brian are happy to be able to celebrate together at home reminiscing about Christmases past. Next Christmas things may be very different.
The holiday season can be a stressful and tough time for people with dementia and their families. Denise however, keeps life in perspective.
"The things that are most important are the people that are with you and who will be there," she says. "It's all I need."
This year we have supported countless people with dementia and their families, just like Denise and Brian, and we could not do this without support from people like you. With your help, we make a difference.