Fred and Yvonne's story
After living with dementia for the past ten years, Fred's mantra is, "there's no use worrying about something you can't change."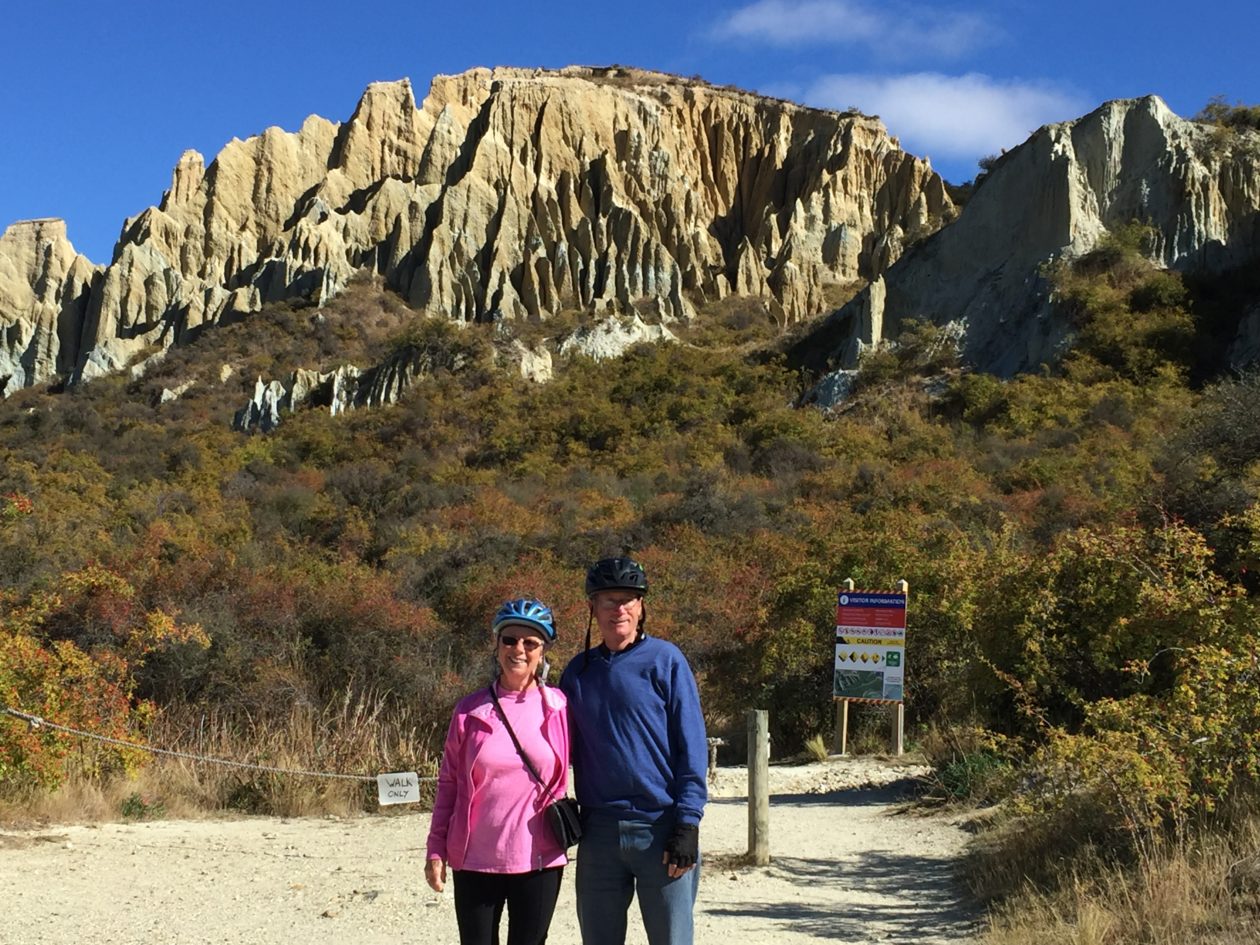 Fred also lives by the saying, "you're only as old as you let yourself get", so he and wife Yvonne keep themselves young with an active and social lifestyle.
Keeping busy isn't a new thing for Fred. He grew up in a family with 6 siblings in rural Central Otago, and he and Yvonne enjoyed several spells living overseas in Australia and England.
It was only when they returned to Wellington in 2007 that the couple started noticing changes in Fred's memory when Fred, an avid DIY-er, was busy renovating a house.
"There was a lot of, 'You never told me that or, when did that happen?'" Yvonne says. They also noticed that Fred seemed to procrastinate a lot, and was relying more and more on others to help him make decisions.
Yvonne's twenty years experience in psychogeriatric care meant that getting a diagnosis "was probably quicker" than most people. But still, it took a couple of years before it was confirmed that Fred had dementia, and even longer before the couple felt comfortable telling people about the diagnosis.
After that, Fred was keen to "learn to live with it and get on with it". He says the most frustrating thing about dementia is not being able to do everything he used to in quite the same way.
Despite that, Fred and Yvonne have a long list of hobbies that keeps them occupied. From rock and roll dancing to pickleball, they don't plan on letting themselves "get old" yet!
Fred and Yvonne bought some e-bikes and have been enjoying trips around the motu, most recently riding the trails in Whanganui.
On top of this, they keep social by attending prayer group and spending lots of time with friends and family, and have their son, daughter in law and grandchildren over for tea every Thursday.
From the moment Fred was diagnosed, the couple have been determined to live the best life possible with dementia. At 63, Fred was younger than lots of other people living with dementia. They saw a gap and knew they could help fill it.
The couple are founding members of the Younger Onset Dementia Aotearoa Trust Board (YODAT), which was formed in 2015 by a group of people interested in improving the lives of younger people living with dementia.
Around the world, it is estimated that one person in every 1,000 who has been diagnosed with dementia is under 65 years old. Fred is one of approximately 700 people with younger onset dementia in Aotearoa New Zealand.
Many people living with younger onset dementia find that existing services and support don't meet their needs, and miss out on the opportunity to connect and get support from people of a similar age. YODAT was founded to address this by providing more age appropriate facilities and services.
One of the ways they do this is with their day service in Wellington. Yvonne and Fred were there from the start, doing the set up and pack down twice a week at their small venue in Mt Victoria. Word got out, and they outgrew this space, moving to a bigger facility in Thorndon where they could spread their wings.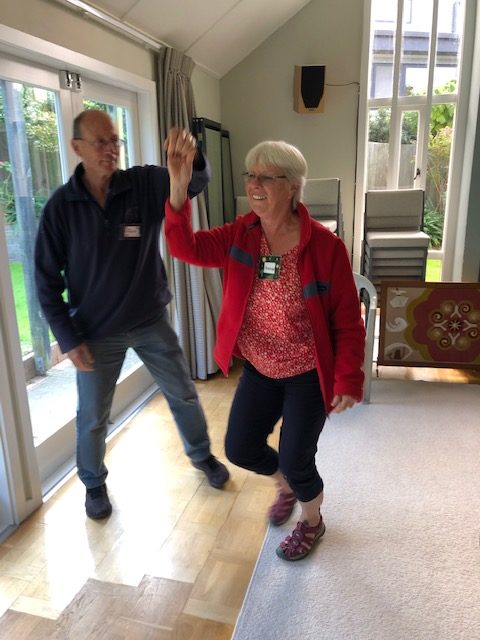 Yvonne says a typical session at the YODAT day service starts with a cuppa and some kai, followed by the Stuff quiz, "a very popular part of the day!". They then sit down to a session of Cognitive Stimulation Therapy (CST).
CST is a psychosocial group treatment which helps to improve memory and quality of life for people living with mild to moderate dementia. It centres on values of respect, fun, inclusion, autonomy and choice, where everybody's opinions and ideas are valued.
After lunch and some exercise, the group does something creative, before writing their diaries for the day and heading home "on a high".
Yvonne believes Fred is particularly lucky to take part in CST twice a week, something he's been doing for more than four years now. Without this, Yvonne feels Fred's dementia may have progressed much faster and they'd be on "a different path" now.
YODAT accepts referrals from anyone with a diagnosis of dementia or mild cognitive impairment under the age of 65, and Yvonne says they don't "kick people out" when they have their 65th birthday either. People are free to attend, "for as long as they can and want to participate in our active programme."
The day service is run by a dedicated group of volunteers and two members of staff. As team leader and administrator, Yvonne encourages anyone interested in either role to get in touch.
For Fred, the day service is a place of friendship and support, "somewhere safe to go, and somewhere to be myself."
The couple are about to celebrate fifty years together. They've had a lot of adventures over the years, and dementia is just the most recent one. They say living well with dementia is all about modifications, and is "nothing to be scared of."
In fact, Fred's dementia has led him to take on things he says he never would have before, like speaking at the Alzheimers NZ Conference in Auckland in front of a big audience. Fred, who previously had a fear of public speaking, found it went "without a hiccup".
He says he can do all this because like most people with dementia he lives in the moment. For Yvonne and Fred, this is something they think we could all do a bit more of.