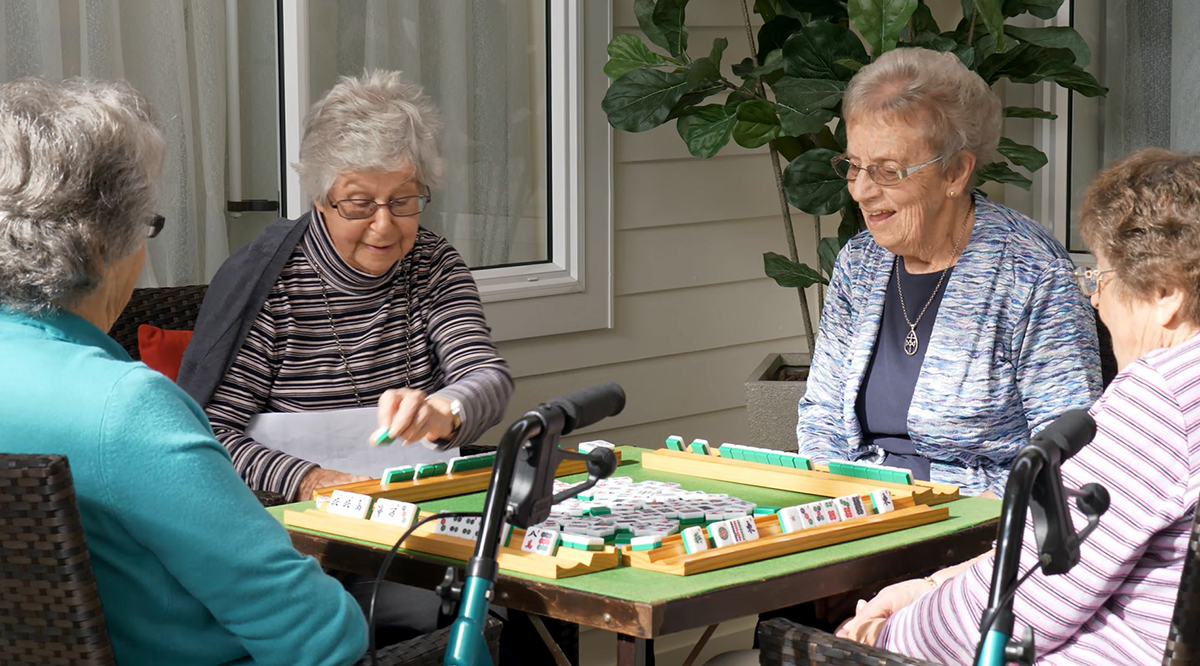 At age 81, Helen first noticed problems with her memory and recall during an archivist conference in Australia.
Prior to this, Helen had been volunteering for her local Alzheimers organisation. It was there that she met fellow volunteer Maxine. They worked extremely well together for many years, which developed into a friendship.
With her friend Maxine at her side supporting her Helen went to see her doctor which led to a diagnosis of Alzheimer's disease.
"I went to the doctor with Helen when she wanted to find out what was going on," says Maxine. "It came round full circle, from supporting others to her own diagnosis."
Looking back, Helen can see that she had been struggling for a while. Managing her team of archivists had become stressful which was out of character. "It was a relief to be told that there was a problem and I wasn't imagining it," Helen says.
There are things that Helen is able to do now only because she has Maxine by her side. For instance, chatting through Zoom for this letter and some of the volunteer work that she does, and is still so important to her. Maxine looks after the practical elements and regular reminders and also goes with her when needed. She gives Helen the confidence to continue to shine.
After being a volunteer for many years, Helen is now enjoying being involved with Alzheimers NZ in a different way. "My local organisation in Whanganui does an excellent job with outings and I am so delighted to be a part of this," Helen says as she explains why it's so important. "Talking to people who are like me, it's healing for them and for me. We understand each other, and there's no barriers about remembering or not, about repeating or not. We're not judging each other."
Staying social in general has been very important to Helen, and she sees it as key for living well with dementia. Her friendship with Maxine is a big part of that.
As a friend and support person for someone with dementia, Maxine also has advice for families: "I think that is most challenging for people because there's this perception that a diagnosis means that they're no longer capable. But they are still the same person they just happen to have a disability that gets in the way of some of the things that they would otherwise do. Don't fear the diagnosis and embrace life. Live in the moment, every day is a gift and just go for it."