Dame Kerry Prendergast's story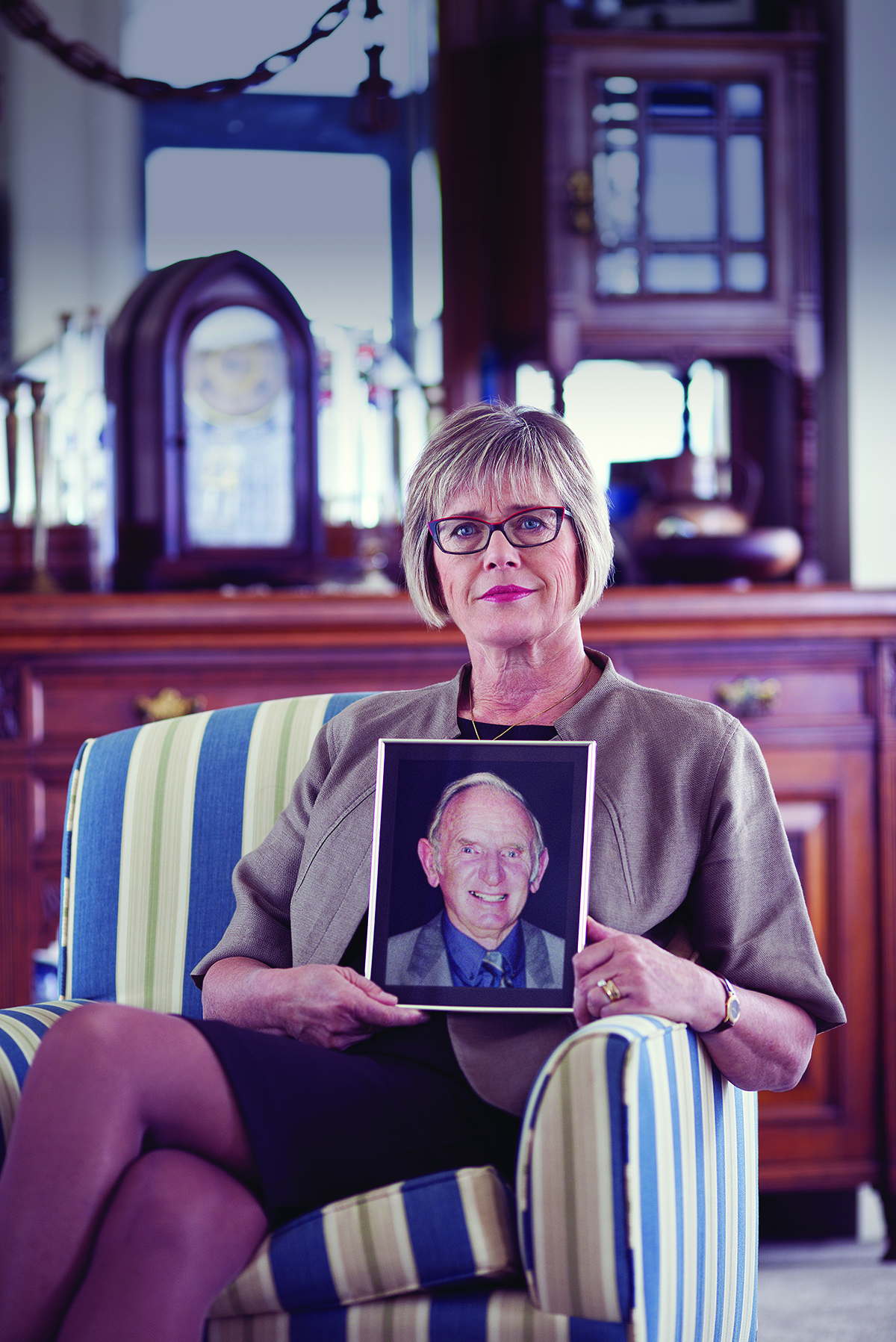 My husband has been diagnosed with the early stages of vascular dementia. He thinks he's just getting forgetful, like many of his mates! I'm sharing my experience for the first time publicly because I believe that it will help others – help break down the stigma surrounding all forms of dementia, and help normalise the process of seeking support.
I've finally come to terms with his diagnosis and we're trying to live our lives as well as possible – we're about to go on holiday; to make memories for him and I, our family and friends, to enjoy.
I think our journey has been made easier due to my past experiences with my Mum and Dad, who both died from a form dementia.
My father was diagnosed with Alzheimer's at 74 and died three years later.  We had noticed changes in him before his diagnosis, but it was in retrospect that we realised his condition had been deteriorating for a while.
The situation was tough on everybody; he was an engineer and a scientist. When his driver's licence was taken off him, he found that – and other restrictions – terribly stressful.  He would often ring me in tears.
His last year was horrible; he didn't know who we were when we'd visit him in care.
But it took its toll on my Mum, too.  Our understanding of the condition and its earlier signs were limited, and there was very little support.  She couldn't understand that the emotions he was displaying at home were part of his condition.
That was Dad – my mother who died in January this year, was not particularly healthy.  She had high blood pressure and diabetes, could never manage her diet, had osteoporosis, and was beginning to fall.
She had several episodes of rehabilitation after major fractures, and it became clear with time that she couldn't live on her own.
Suddenly, she had a stoke and the CT scan revealed that it had killed a part of her brain crucial to cognitive ability.
Before then, she was a master bridge player, playing five or six times a week.  She was fiercely competitive, but suddenly couldn't play anymore, couldn't even play solitaire or read.
She was diagnosed with vascular dementia, passing away earlier this year at the age of 92.
The difficulty was, if she were alive today and you spoke with her, you wouldn't think there was anything wrong with her.  You could have a perfectly normal conversation with my Mum.
That's the other thing that I find difficult with people living with mild cognitive loss from vascular dementia.  It's so confused and widespread – it wasn't like that with Dad where it was obvious.
And that's why I want to share my experiences – if my story helps people be a little more compassionate and understanding, then we're one step closer to creating a dementia friendly New Zealand.
Rex has been diagnosed with mild cognitive loss from vascular dementia, but you'd have no idea.
Earlier, we went through a stage where he'd say that I hadn't told him things. But he's at the stage now that he recognises that he's forgetting.  It's a bit easier.
Support for my mother would've been very helpful during my Dad's condition.  Even for me, I became frustrated and angry towards her because I thought she didn't want to grasp the situation.
So, there needs to be more education within our communities – not just about dementia in general and Alzheimer's in particular, but where people can go for support.
And the education shouldn't just target the wider public but, more importantly, for those living with the condition to help them understand what's going to happen.
Those caring for loved ones should also know where they can seek assistance, so they can better support their dearest.
We also need to, as a country, be pulling our weight within the global research fields – doing what we can to collaborate in understanding these issues, especially as the aging population continues to grow as a proportion of the whole.
At the moment, Rex is in a good place.  He's working with builders to help renovate our home, which he's enjoying. And we've got a lot of trips to look forward to this year and next.
Dame Kerry Prendergast
Ambassador for Dementia