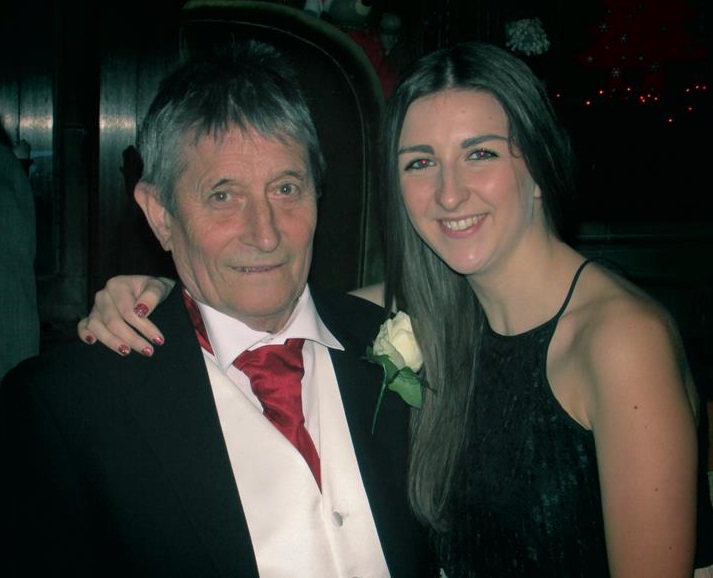 Hey! My name is Lauren Sanderson, I'm 27 and from the UK, but have lived in Auckland for the past 4 years. I want to share my journey with you and how important movement has been for me while I have been coping with the loss of my Grandad.
Alzheimer's disease is something that I never really understood until it happened to my Grandad, and watching him battle it was one of the hardest things I'll ever have to experience.
Grandad was the heart and soul of our family, he lit up a room with his energy, his beaming smile made you smile and his laughter lines just explained the type of person he was. Always smiling, always laughing, always cracking a joke.
I say I got my 'ditziness' from Grandad because he was quite forgetful, and we would laugh it off. So, when he started leaving doors open and getting lost on familiar walks, we initially never really thought anything of it.
It wasn't until I went for dinner at my Nan and Grandads house that I noticed a difference. He picked up his knife and fork and looked at it puzzled, it was then that I realised he had forgotten for a split second how to use the cutlery, something he had done every day for the past 60 years.
This was so hard to see because he had recognised what had happened – it was almost like at that moment he acknowledged the changes happening to him.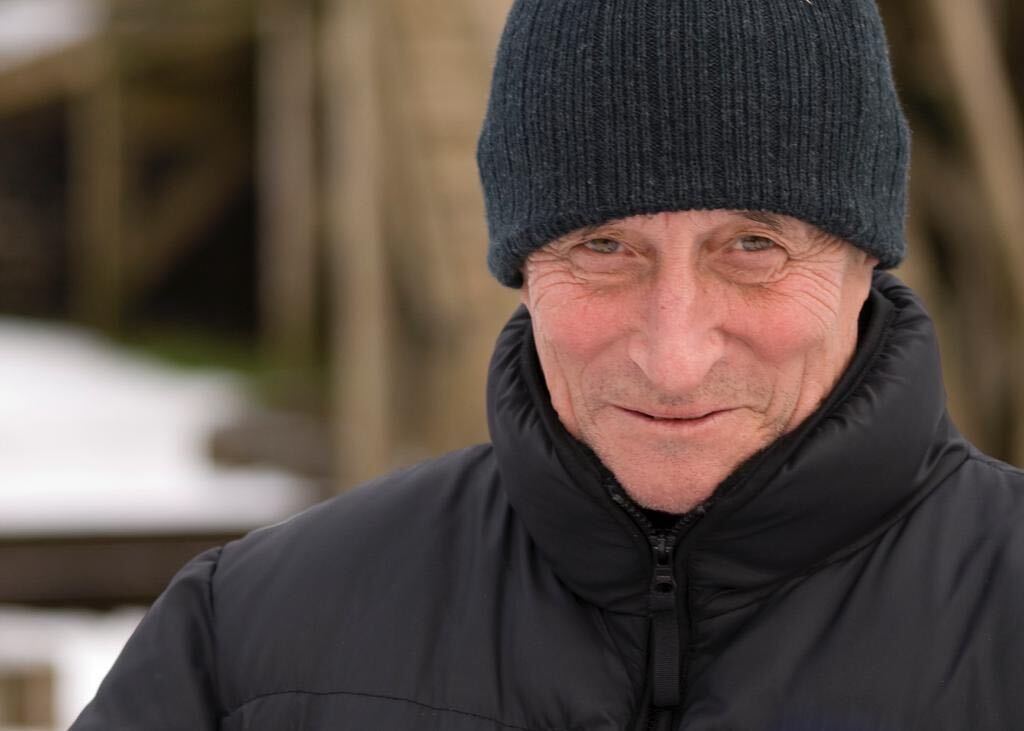 As time passed I went off to university, and graduation soon came around, I moved back home and it was then that the fact Grandad had Alzheimer's hit me – simple things like going to the bathroom on his own was something he was really struggling with. In fact, we went out for a meal as a family and I helped him go to the toilet, something I never imagined I would ever have to do.
More time passed and I went travelling to Australia. "How's Grandad?" was always my first question to my family. I think I was pretty sheltered from the severity of his condition, but deep down I knew that he was progressively getting worse. My Dad said it had gotten to the point where he could no longer walk up the stairs or even dress himself.
Fast forward a year – I arrived in New Zealand in March 2016. Unfortunately, in November 2016, I lost my amazing Grandad. I flew back to the UK to give him the send-off he deserved (brass band and everything), and when I came back to NZ I felt broken, lost, frustrated, angry, and didn't really know how to deal with these emotions.
After talking to my Dad who is a keen runner, I started running and let's just say I didn't stop. It was a great way to clear my mind and really helped me get rid of these pent up emotions. I started running for Grandad and even created a playlist with some of his favourite songs – it may sound silly but it was almost like he was running beside me (he would have hated that, but it kept me going.)
In 2018, I decided to bite the bullet and sign up for my first half marathon to raise money for the Alzheimer's Society in the UK. I imagined Grandad waiting for me at the finish line and how proud he would be, and I managed to finish in 2 hours 12 mins. I went on to run a further 3 half marathons.
Grandad always taught me that I can achieve anything if I put my mind to it, so I decided that the Auckland Full Marathon would be my next challenge to raise both awareness of dementia and money for Alzheimers NZ – to help fund research, provide information and resources, advocate for high-quality services.
I am taking part in Move for Dementia because running really helped me with my journey – and to realise that life doesn't end when dementia begins. Grandad still lives on with every stride I take, running every step of the way with me.
I'm also moving for dementia to help Alzheimers NZ in their mission to raise awareness of dementia. My first ever full marathon will be 42.2km – so what's my goal? It seems only fitting to try and raise $420.20. Of course, more donations the better but I would love to hit this goal.
You can support me through my Givealittle page here.
I hope you'll join me in showing Alzheimer's who's boss!
Lauren