Mark's story
Cycling the last kilometre of a 3,000 journey into Bluff with his two great-nephews, it suddenly hit Mark Hicks what he had achieved.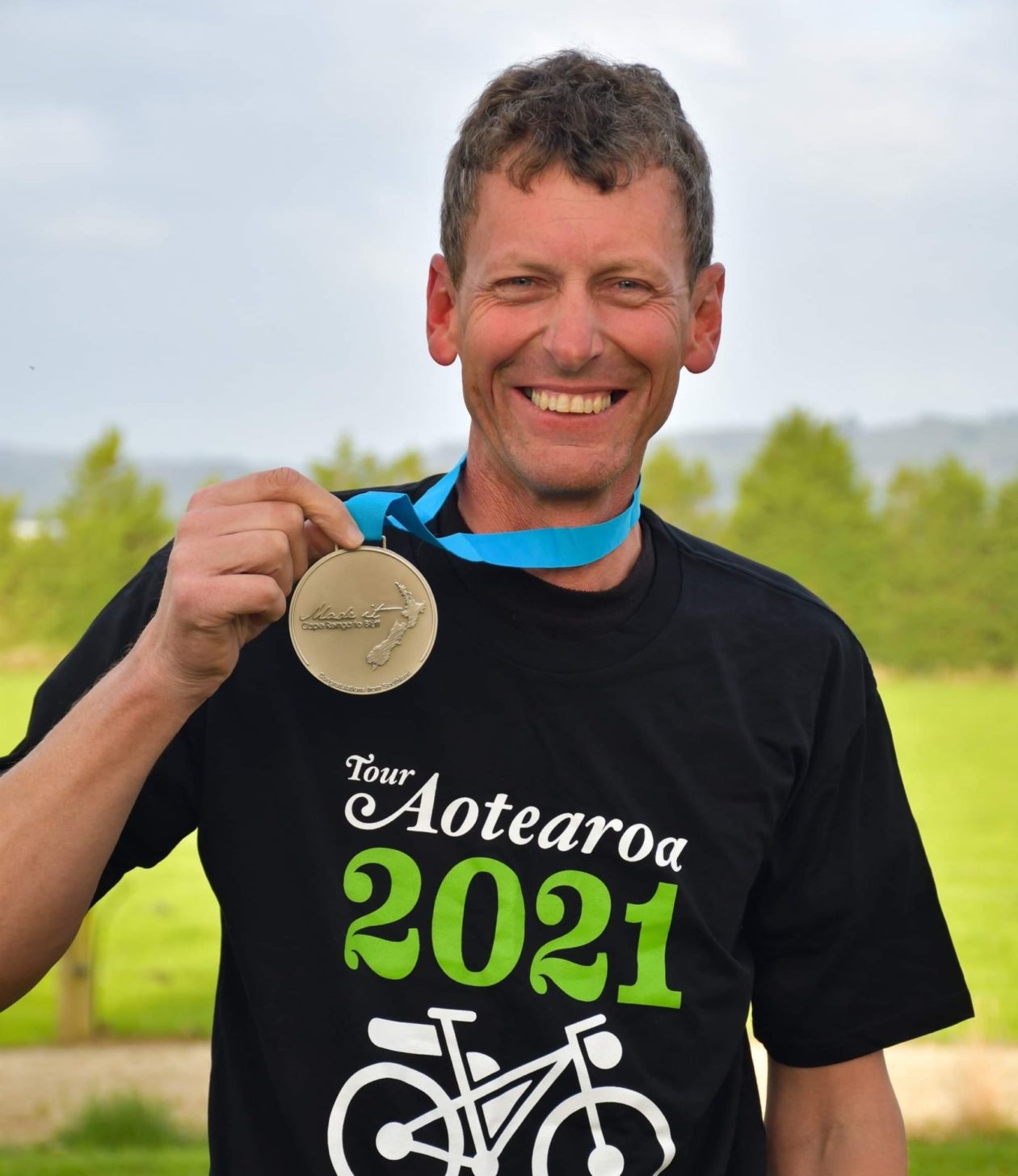 After a year of planning and seven months training, cycling over 4,000 kilometres in preparation, he finally "knocked the bastard off" in February this year.
Having left Cape Reinga 22 days earlier, Mark's completion of his first Tour Aotearoa was made even more special because of who he accomplished it for – his parents Harold and Edith.
Aged 84 and 83 respectively, Mark's parents both live with dementia.
"They used to live together in a house they had built themselves in Normanby, but the family started noticing subtle changes in Mum and Dad," Mark says.
"They were both diagnosed with Alzheimer's and couldn't live by themselves any longer. It's been hard on the whole family because we've witnessed their slow deterioration."
"They both used to be so mentally sharp and physically active – not so much now. But they're quite happy still, so that's all that matters."
And so it was with his parents in mind that he set out on his journey, while challenging himself to raise money for Alzheimers New Zealand.
His original aim was to raise $1,000 but eventually smashed that goal out of the park and made ten times that.
"I thought $1,000 was a pretty good target but wondered how people raise money these days? I didn't necessarily want to cook and sell a thousand dollars' worth of sausages," he says.
As a Farm Supplies Manager for Taranaki Veterinary Centre, he tapped into his contacts and asked for their support via the business' Facebook page and newsletter. Donations came thick and fast.
"Supply companies were great at donating products; they gave free products worth hundreds of dollars while two clients gave me $500 each. So, the amount of money generated from people's generosity was quite incredible.
"While I was in Haast for one of the stops during Tour Aotearoa, someone asked me what I was doing. I told them I was riding the length of the country to raise money for Alzheimers New Zealand, and he just handed me $50.
"He was a complete stranger I'd only just met but he believed in the cause and supported me. It was quite humbling to be honest."
As an avid road cyclist, the 52-year-old is used to a challenge. This accomplishment was a once in a lifetime experience, Mark says, because he's not planning on doing it again any time soon.
Luckily, his friend Rowan Huckstep had decided to join him, making the journey less lonely.
There were good days – like seeing some amazing parts of the country that can't be visited via car – and some extremely bad days.
"On the first day, we had to take extra water because we were tackling Ninety-Mile beach and we didn't know how long it would take us.
"We spoke to a guy the night before tackling it who said it took him 10 hours.
But luckily for us it was a four-and-a-half-hour trek for us. After that we were lighter because we bought water when we needed to."
The pair's longest day was 14 hours, totalling about 155 kilometres of cycling. Mark says he certainly looked forward to the end of that day. And dinner.
"I said that something would have to go drastically wrong for me not to finish this – I will end up in hospital before I give up. I've got a bit of a stubborn streak in me. Plus there were my parents to think about and setting an example for my grandchildren.
"My little memento I took with me to keep me going is my fishhook keyring. On it are little fish that represent my grandkids, and the keyring says 'HOOKED ON POP'. And when we got down to Bluff, I took my phone out which had a photo of my parents.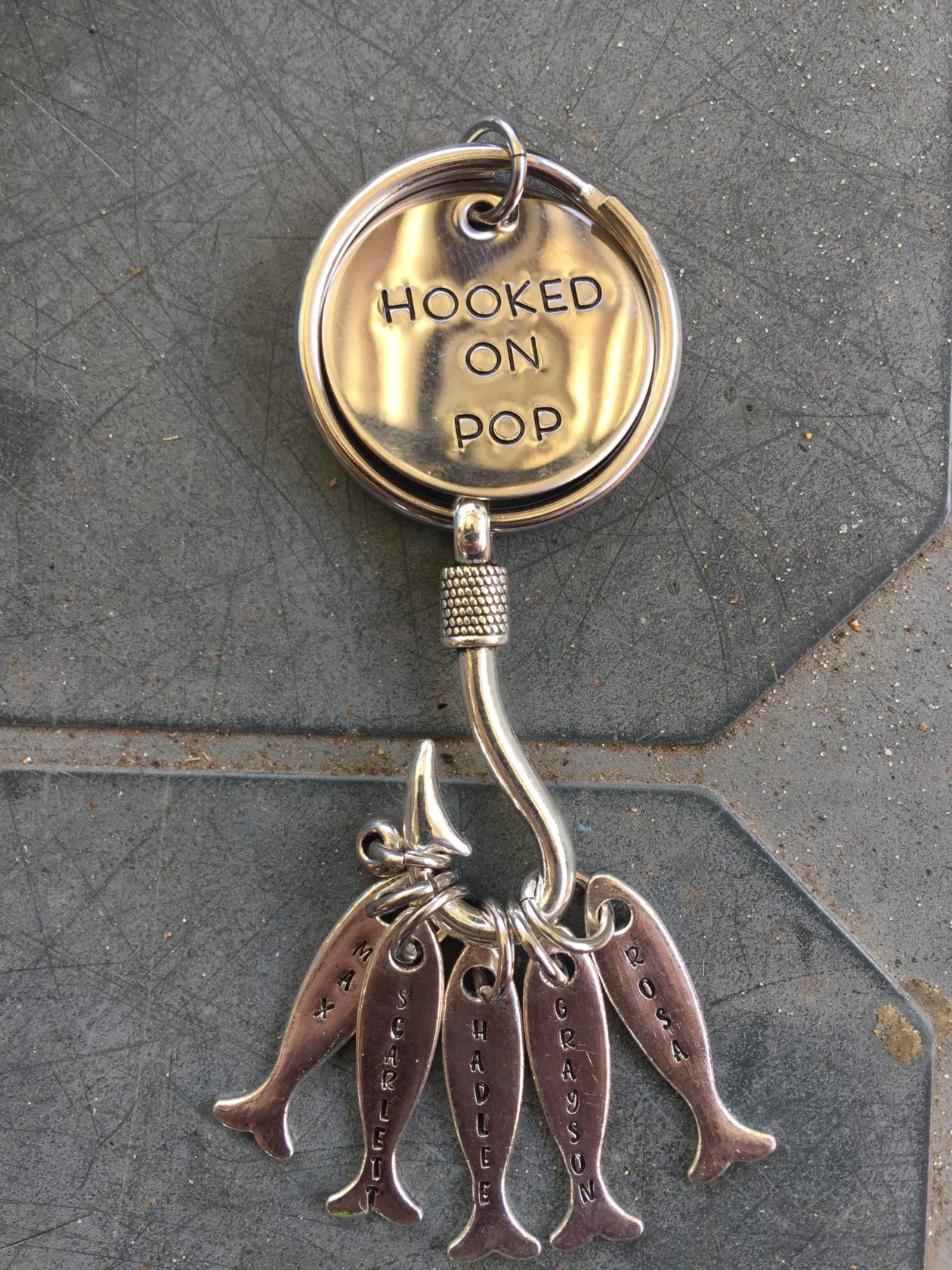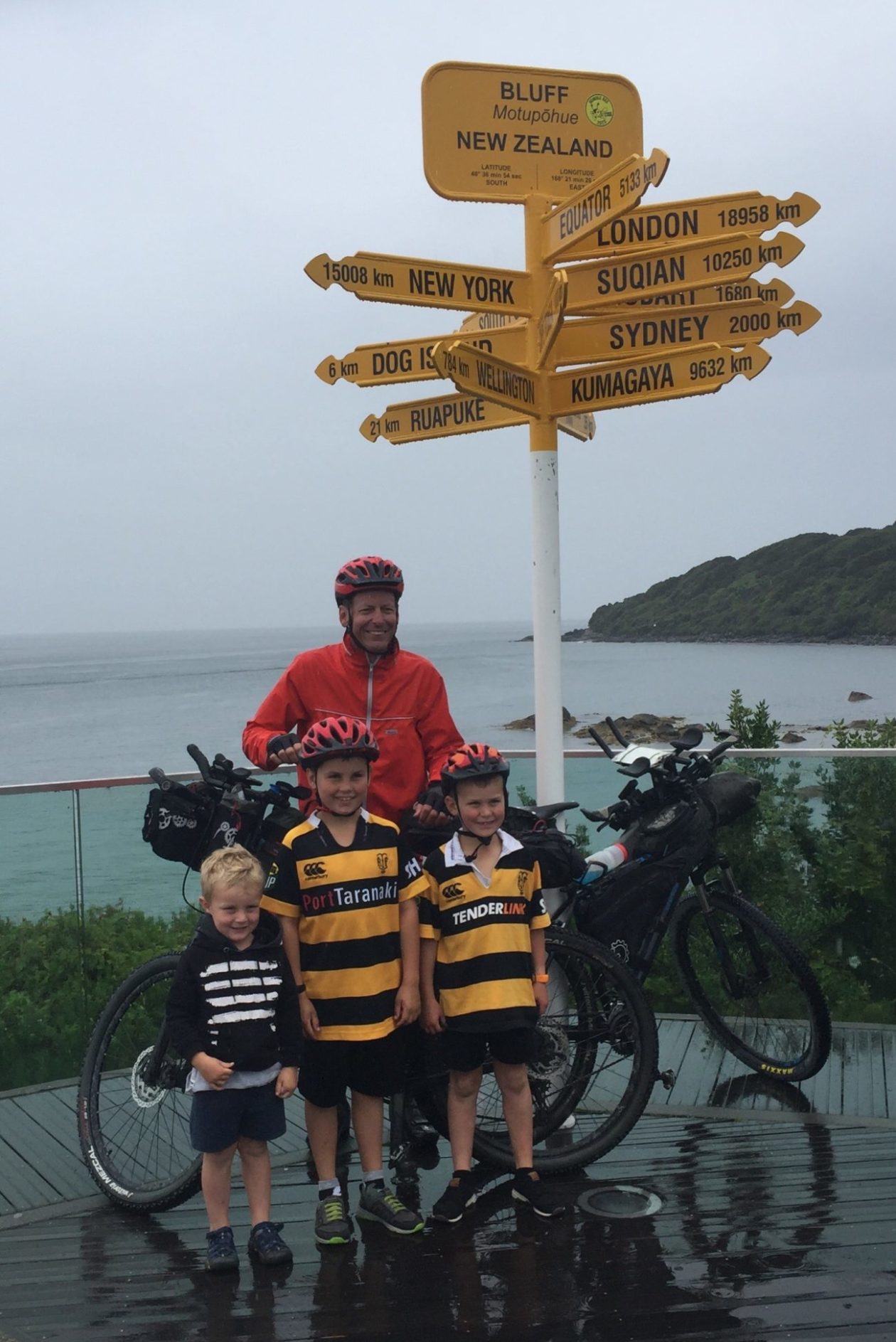 "It was amazing to get to the finish line. Two of my great-nephews rode the last kilometre with me into Bluff. It was quite funny – afterwards, they turned to me and said 'we're pooped'.
"The whole thing was quite moving; mainly because you've put in so much effort to get there and then because it is all over. I'm also humbled by everyone's generosity to help me raise money for Alzheimers New Zealand."