Rita's story
My name is Rita, I have dementia and I'm inviting you to join Dementia Friends.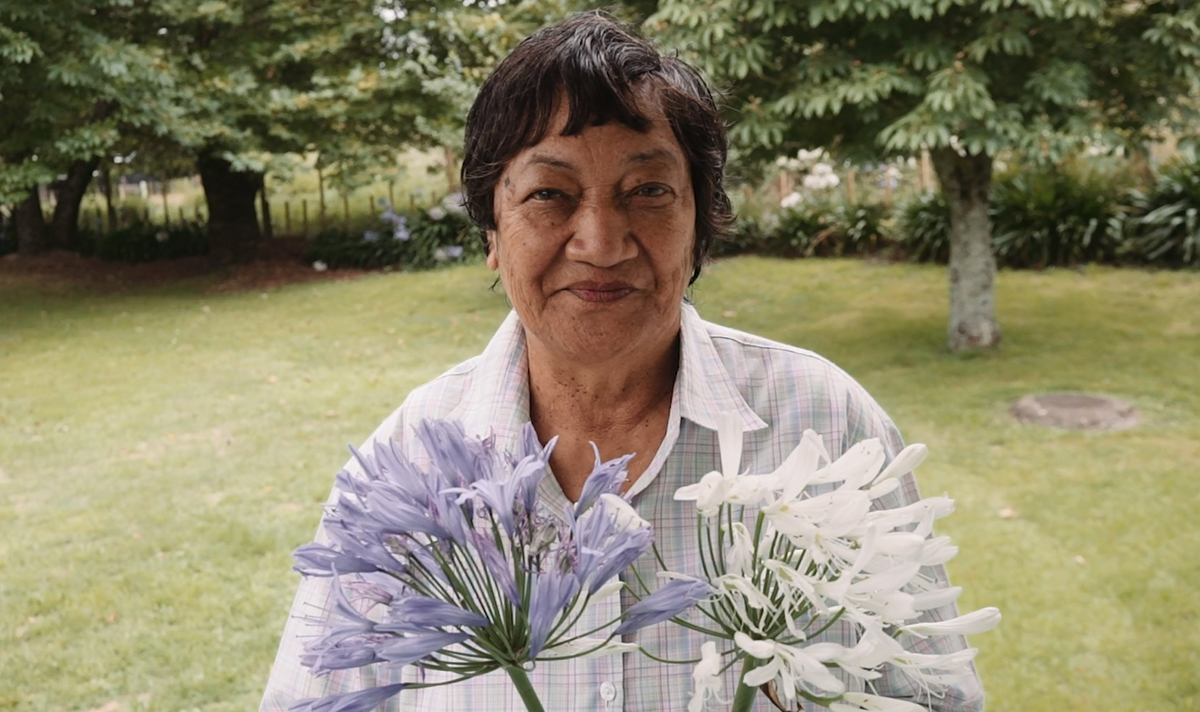 I know I'm very lucky to have such a lovely family around me, including my wonderful husband Richard, our children and most special of all – our beautiful mokopuna.
I don't think I could have coped without their love and support.
But there are many among the 70,000 Kiwis living with dementia who feel very isolated and alone.
That's why I loved hearing about Dementia Friends and agreed to help by sharing my story of living with dementia.
A Dementia Friend can be anyone – you, me, or anyone who wants to learn more about dementia and what they can do to help.
You can click here to become a Dementia Friend. There you will meet me, Helen and Alister, as we tell our stories of living with dementia and how much we value having a Dementia Friend. You can also contact Alzheimers NZ to find out more about joining a face-to-face programme in your area.
By becoming a Dementia Friend, you'll find out that even the smallest things can make a huge difference! Like wearing a badge that someone with dementia will recognise, or having a cuppa with a neighbour with dementia.
Thousands of people have already joined around New Zealand and one of our new Dementia Friends said they joined because:
"I believe in kindness and I think kindness is a language everyone speaks, whether they have dementia or not."
Sharing my story made me realise just how important kindness is for people living with dementia and for all of us. It helps us to feel that we are still appreciated and loved and that society still values us.
Alzheimers NZ is helping to make New Zealand a kinder, more dementia-friendly place, the sort of place we all love to live in!
Rita