Dementia Friendly NZ – An update
Thursday 24 June, 2021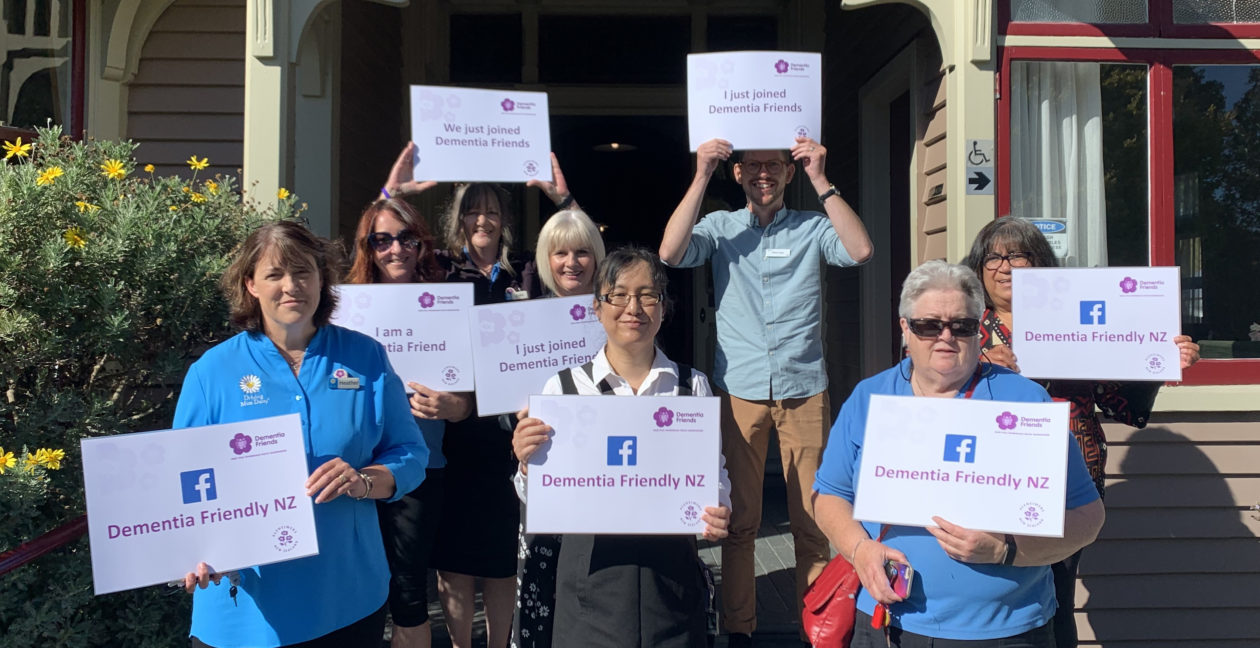 There are now 11,500 Dementia Friends across NZ
This is fantastic news, and, of course, we want more! In fact, we want everyone in NZ to become a Dementia Friend! We'd love to see 'the team of five million' all join up so together we can create a more supportive and kinder Aotearoa New Zealand.
One way we can all do that is by encouraging friends, family, whānau and colleagues to join us. Invite someone to become a Dementia Friend here today.
It was great to run our first in person Dementia Friends sessions in Christchurch earlier this year, and be joined by a particularly strong turnout from the Driving Miss Daisy North Canterbury team.
We really value and appreciate every single Dementia Friend. Each time you help someone, you make a difference. Thank you.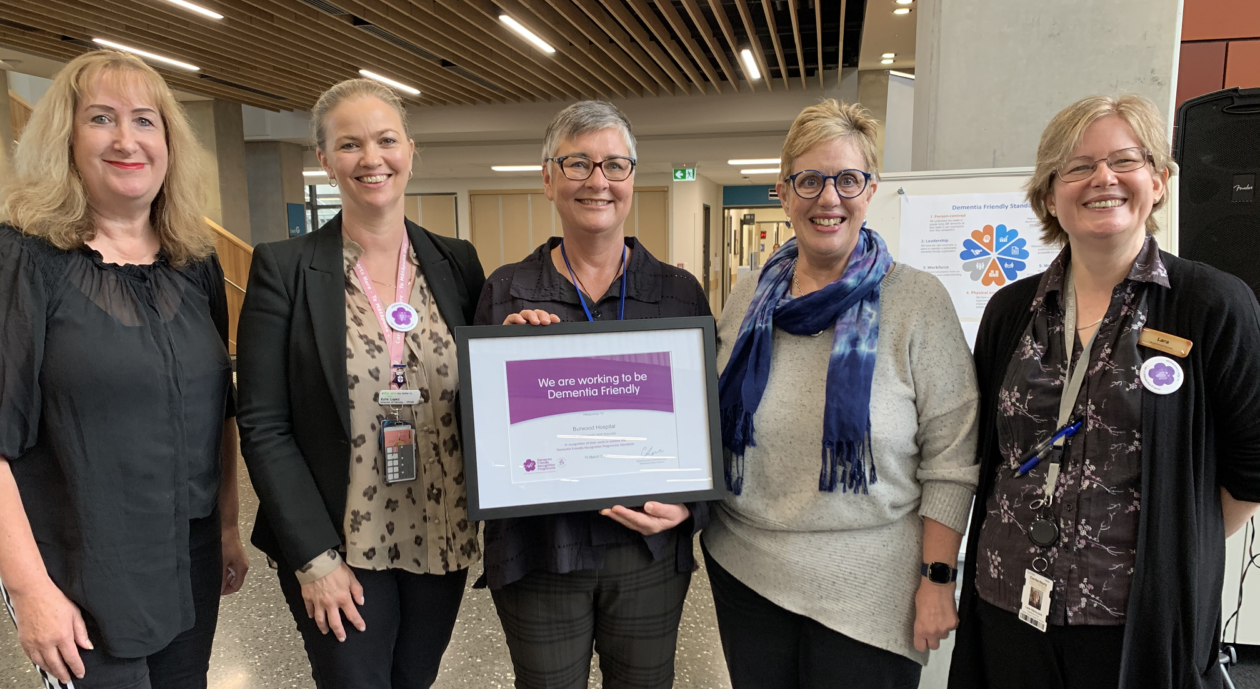 Our first dementia friendly museum, hospital and library
The Dementia Friendly Recognition Programme is growing fast! And this year, we've had some exciting firsts.
Te Manawa Museum in Palmerston North became the first museum in the country to be recognised as dementia friendly. Te Manawa is a museum that works beyond boundaries and recognises that sometimes we have to think differently, change our 'norms' and better understand the diverse needs of visitors. Check out this episode of our podcast to hear more about this and
their brilliant Museum in a Box idea.
In more exciting news, Burwood Hospital in Christchurch has become the first hospital in NZ to become dementia friendly. This significant achievement reflects Burwood's approach of putting people living with dementia at the heart of what they do. We were impressed with their thorough education programme, not just for clinical staff but for the wider team and volunteers.
Navigating health services can be a challenge for us all, so it's great to see Burwood take this step and lead the way for other health services and hospitals to follow!
Last but not least, Picton Library and Service Centre Waitohi Whare Mātauranga have become the first dementia friendly library in NZ. It was a pleasure to celebrate this achievement with staff and volunteers from library and Alzheimers Marlborough, alongside members of their café group, for people who live with dementia who meet monthly at the library to enjoy a cuppa and a chat.
Staff at the library told us that becoming dementia friendly had prompted them to think about ways they can also help outside work, "I will talk to my own friends and family about dementia, how we might deal with it in the future or if we currently need to deal with it now".
We very much hope Picton's example will inspire other libraries to become dementia friendly too.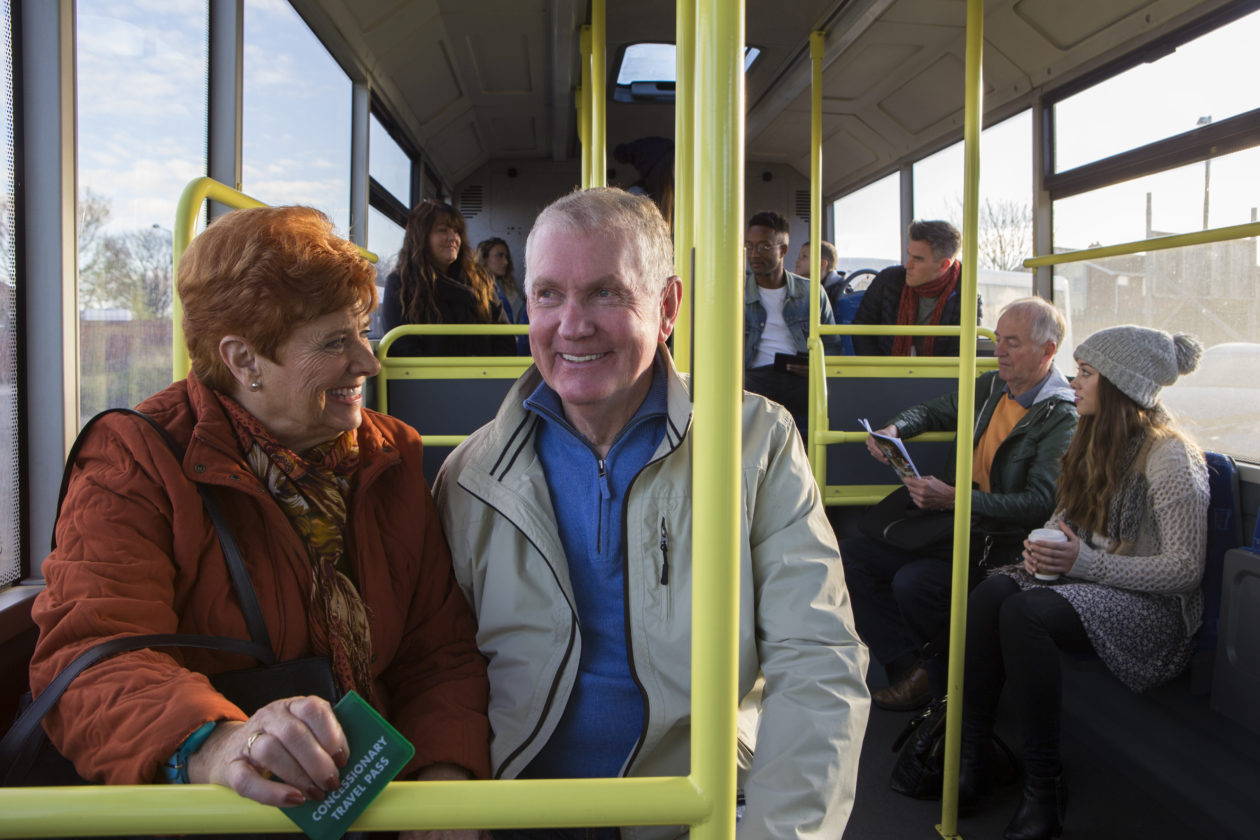 Creating dementia and age friendly communities
We've also been busy supporting Office for Seniors with their age friendly mahi, by working together on our toolkits. Becoming age and dementia friendly is a no-brainer for our communities, making sure we are ready to support both older people and people living with dementia of all ages.
It's also good to see the new toolkit from South Island Alliance, which also has some great tips for creating more dementia friendly communities and giving those living with dementia the confidence to participate in activities they enjoy.
Take action