Steve's story
What would you do if you received a diagnosis of dementia mate wareware?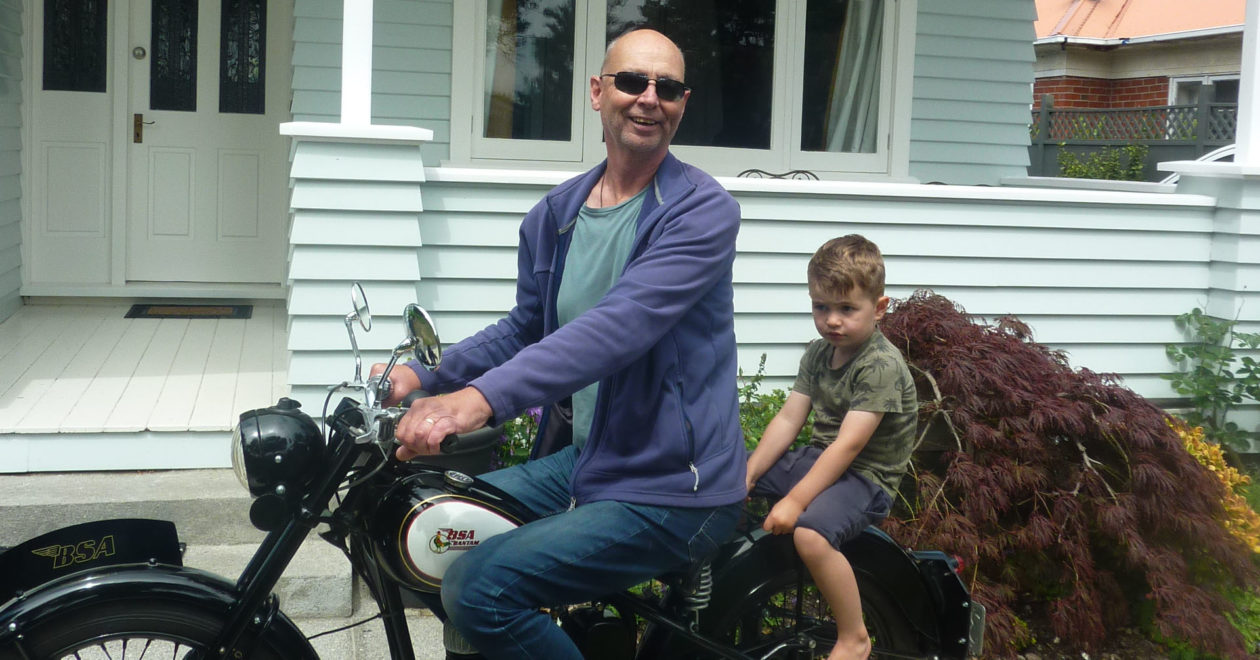 Chances are, you would start to do a whole lot of desktop research to find out as much as you can about the condition, and how it may affect you.
As we all know, Google has a wide range of information and answers. Some accurate, and some definitely not accurate.
We have received many comments from people living with dementia mate wareware, that it is so hard to deal with the unknowns of that condition, and so hard to find the right information.
Over the past few months, we have teamed up with a group of people living with dementia mate wareware to co-design an online learning module. This module brings together all information in one place so someone with a new diagnosis can take their time and read, listen and learn at their own pace about dementia mate wareware.
Education is a vitally important part of our work. More and more people are receiving a diagnosis of dementia mate wareware  every day, and it is so important that they can find trusted and accurate information.
One of the people who helped to co-design the module, and who is living with dementia is Steve Bailey. Steve is an incredible man and is the very definition of a survivor. Steve beats the odds. He proved that when he beat a very aggressive form of leukemia a decade ago.
Steve spent his working life as a mechanic and later with Waka Kotahi, NZ Transport Agency. He has a love of vintage cars and motorcycles and recently spent time restoring a BSA Bantam which he had had since his school days but never found the time to restore. It was a very good mental challenge to remember what parts go where after the bike was stripped down, far more so than before his brain was affected by this disease.
Steve was diagnosed with early onset dementia two years ago and he explained why he chose to participate as a co-designer for the online learning module, "Everyone's experience with dementia is different. I wanted to share my experience, my journey in the hope that it will help others."
"The more that this condition is destigmatised, the more it is accepted, the less judgmental people will be."
The purpose of this module is to provide direction and detailed information about what type of changes people can expect on their journey. It provides trusted information about everything from how to navigate personal relationships, whether giving up driving is necessary, and how to feel confident in making sure their voice is heard in decision-making conversations.
Steve reflected that, "Most of the information on dementia tends to be upbeat, not wanting to scare people. This module is more comprehensive and reflects the co-designer's experiences."
We are thrilled to be able to offer this online module for people with a new dementia mate wareware diagnosis. It is filling a significant gap in the needs of people living with dementia mate wareware and it is due to the wonderful support that we receive from our donors.
This is not the end of our education work. With your support, we are committed to continuing to provide learning opportunities, fact sheets, and opportunities for the dementia mate wareware community to hear directly from people living with dementia mate wareware.
This module, like all our learning opportunities for people living with dementia mate wareware, and their carers, is completely free. Through the support of our amazing donors, we can continue to produce these materials and keep them free forever.