Makarena Dudley
Te Rarawa, Te Aupōuri, Ngāti Kahu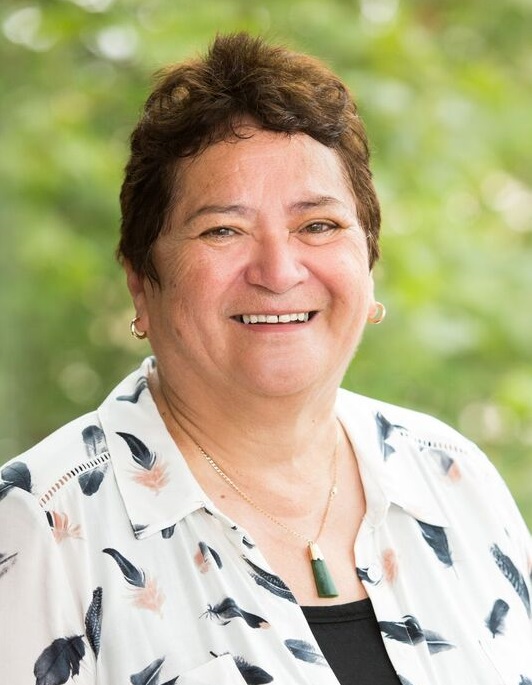 As a Senior Lecturer at the University of Auckland, Makarena is involved in a number of studies to support kaumātua with mate wareware (dementia), and promoting healthy wairua for all. Makarena is the 2020 Alzheimers NZ Research Fellow.
Makarena is one of the keynote speakers at our upcoming Conference, Living with dementia: Taking action for a better future, Te noho rangatira me te mate wareware: Te kōkiri kaupapa mō ngā rā e tū mai nei.
We caught up with Makarena to find out more.
Can you tell us a bit more about your work to support kuia and kaumātua with mate wareware?
I have been researching mate wareware in Māori since 2015, focusing on the development of a theory of dementia from a Māori worldview.
As part of that, we are currently developing a Māori friendly tool for detecting mate wareware which should be available for uptake by clinicians in the middle of next year (2022).
We have also developed the Mate Wareware app to provide information for Māori whānau. The app can be downloaded onto any electronic device including phone, laptop, desktop or tablet.
As well as this, I am working with Gary Cheung, Kathy Peri and Tai Kake to adapt the Cognitive Stimulation Therapy programme for Māori. I am also advising the Chief Ombudsman Office on the cultural capability of aged care services for all cultures, with particular focus on the needs of tangata whenua.
I am also very excited to be leading the Mate Wareware Advisory Rōpū in writing the Mate Wareware Action Plan to be integrated into the Dementia Action Plan 2020-2025.
Can you give us a sneak preview of what you will be discussing during the Conference?
I am looking forward to sharing more about the development of the tool for detecting mate wareware – the Māori Assessment of Neuropsychological Abilities, or the MANA tool, and discussing the Mate Wareware app.
What would you like the future of dementia support to look like?
I would like to see more services providing services that meet the cultural needs of Māori including the provision of traditional Māori ways of healing and caring, for whānau living with mate wareware.
We need to focus on ensuring that dementia support in Aotearoa meets the diverse cultural needs of all communities.
Last but not least, I would like to see whānau properly resourced and supported so they are able to care for their loved one according to traditional kaitiakitanga practices.