He tautoko kia noho pai me te mate wareware – Support to live with dementia
There's support available for you and those who support you.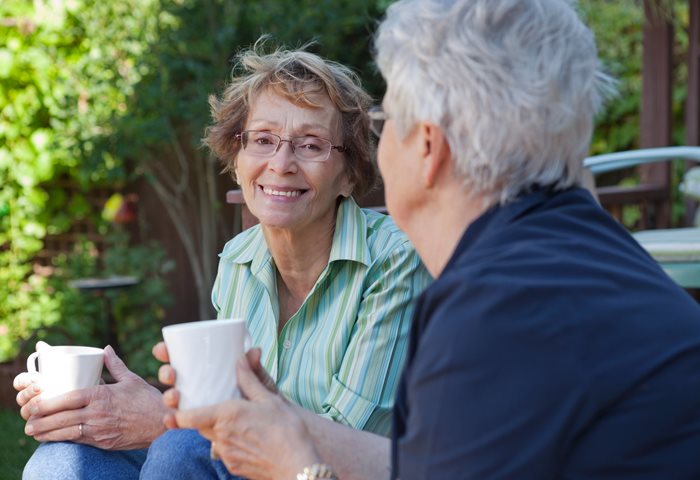 Your local Alzheimers NZ or Dementia organisation and your doctor can let you know you about services in your local community.
These might include the following:
Information, education, support and advocacy services offered through your local Alzheimers NZ or Dementia organisation.
Support through your Needs Assessment and Service Coordination Service (NASC), such as:

assistance with household tasks
assistance with personal care needs, such as showering, dressing or supervising your medication
day programmes
carer relief
respite services
residential care
support with ready-made meals
subsidised taxi chits to help with transport costs.
Just remember, you are not alone. Help and support is only a phone call away, whether that's to your local Alzheimers or dementiaorganisation or to a whānau member or friend.
Take a look at our booklets and factsheets to find support on a range of topics and issues.
Call 111 in the event of an emergency. If you are not sure if it is an emergency but you are still worried, call 111 and ask the operator. They will help you work out what to do. If it is a medical issue and you need advice, call Healthline on 0800 611 116.
You can also find other helpline numbers below.
Needs Assessment and Service Coordination Service (NASC)
NASC services are organisations contracted by Te Whatu Ora to work alongside people in the community who require support services to either remain living in the community or to transition into residential care.
When the time is right, you can contact your local NASC agency or be referred via your GP or other health professional.  A case manager will then make contact with you and your family to determine what support services are required.  These may include:
Home help
Personal care (showering, dressing, medication management)
Respite care
Carer relief
Day programs
Residential care
If you are under 65 you can find your local NASC agency here.
Online support groups for people with dementia
Dementia Alliance International (DAI) facilitates weekly online peer-to-peer support groups in the number of different time zones. Each group has two or three hosts to ensure there is always someone available. Find out more about the online support groups.
Booklets and factsheets

Our booklets cover many questions that people with dementia, their whānau and friends may have. Knowing what to expect can help everyone prepare for what is coming, and knowing about what support and services are available is key to living well with dementia.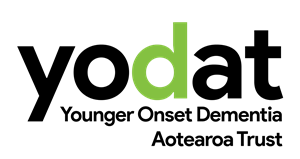 Younger Onset Dementia Aotearoa Trust (YODAT)
Younger Onset Dementia Aotearoa Trust (YODAT) offers a day service programme in Wellington for people who have experienced dementia before the age of 65.
Included in the twice-weekly day service for brain and body health is Cognitive Stimulation Therapy (CST) and other activities to build self-esteem and well-being. Lunch is provided, as well as lots of opportunities for socialisation. One of YODAT's future goals is to offer the day service to other centres across New Zealand.  Please see the YODAT website for more information, including suitability criteria for the Wellington day service. A referral form can be downloaded here, and submitted to yodatunder65@gmail.com.
Other helplines
1737
If you are feeling anxious, depressed or overwhelmed, or you just need someone to talk to, you can call or text 1737 to (or text with) a trained counsellor.
Lifeline
Lifeline Aotearoa's helpline and textline provides 24/7, confidential support from qualified counsellors and trained volunteers. Call 0800 543 354 (0800 LIFELINE) or free text 4357 (HELP)
Suicide Crisis Helpline
If you think you, or someone you know, may be thinking about suicide, call the Suicide Crisis Helpline for support on 0508 828 865 (0508 TAUTOKO)
Samaritans
Samaritans offer confidential, non-religious and non-judgemental support to anyone who may be feeling depressed, lonely, or even be contemplating suicide. Call 0800 726 666.
Seniorline
A free information service for older people. Call 0800 725 463.
Depression Helpline
0800 111 757 or free text 4202 (to talk to a trained counsellor about how you are feeling or to ask any questions)
For more information, download the Helplines Brochure from the Mental Health Foundation.