Driving
A person with dementia may not need to stop driving straight away. However, dementia is progressive and will affect their ability to drive, so they will need to stop driving at some point.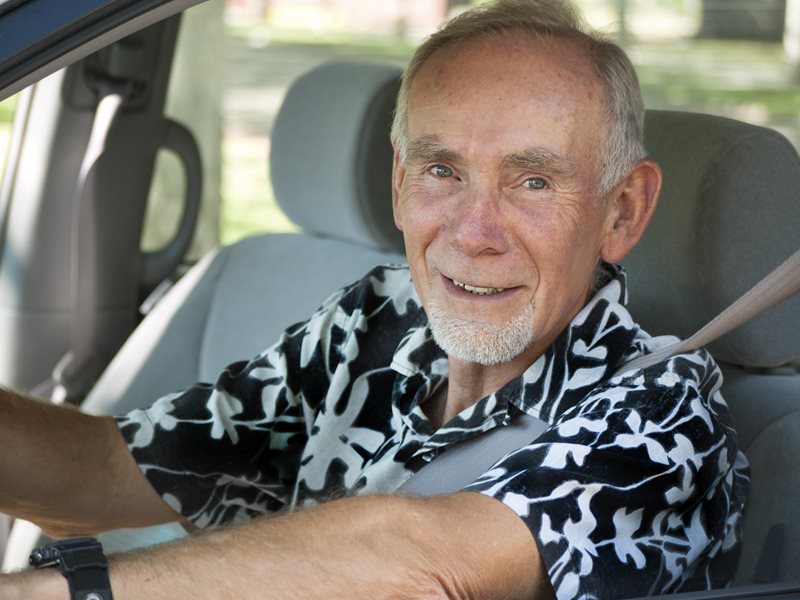 People may feel a loss of independence or identity when they can no longer drive. For someone in the early stages of dementia, making the decision to give up driving can be very challenging.
Alternatives to driving
There's a lot you could do to reduce a person's need to drive:
Offer to drive them to appointments, social gatherings, shops and services.
Encourage them to use buses, trains or taxis when possible – and help the person with dementia to use them.
Encourage walking – tracking and routefinding technology, such as GPS, can help.
Encourage the use of home delivery services for food, medical prescriptions and ask about other services such as delivery of library books.
Ask family and friends to help.
Helping to stay connected
When people stop driving they often stop making social trips – visiting friends, family, going to parties or doing hobbies. It's important people with dementia stay connected so try to do all you can to help them continue these trips as much as possible.
Booklet: Supporting a person with dementia

A guide for family/whānau and friends

This booklet gives you information and tips on helping a person with dementia with their personal care, such as washing and dressing, nutrition, sleeping and travelling, as well as communication and ideas for meaningful activities and ways you can look after yourself – which is very important, too.