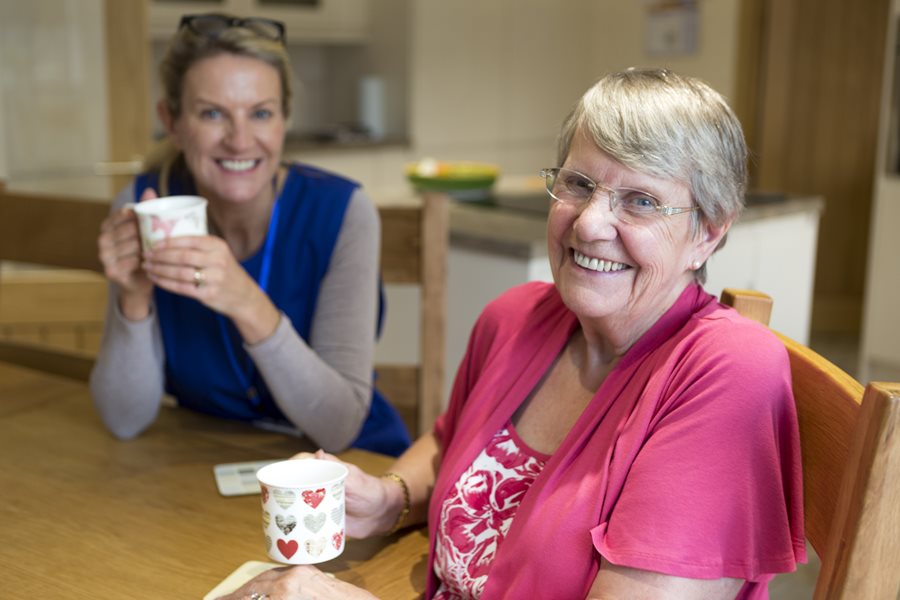 Safety in the home
The best living environment for a person with dementia is one that helps them be as happy and independent as possible. Familiarity is important for people with dementia. What they have around them at home should help them know where they are and how to find what they want and where they want to go. If things are changed around, they may become confused and disorientated, and that could lead to injuries.
Safety outside the home
Some people with dementia may become disoriented and get lost in unfamiliar surroundings, or even in previously familiar surroundings. Therefore it's important they carry appropriate identification at all times, including their name and address and an emergency contact number. Other things to consider include identity bracelet, GPS on mobile phones or other mobile tracking devices.
Safety tips
Keep rooms uncluttered – arrange furniture simply and don't move it around.
Reduce the risk of trips and falls by getting rid of loose rugs, frayed carpets or mats, and long electrical cords.
Nightlights in the hallways and in the toilet may be useful to help light their way to the bathroom at night.
Dispose of medications which may no longer be required and hazardous materials, such as kerosene, and safely store any you still need.
Replace more dangerous forms of heating, such as bar radiators, with safer heating options, such as column heaters.
Use a thermostat on the water cylinder to control the hot water temperature (the thermostat should be set at 60°C so it's hot enough to kill bacteria but not hot enough to burn when it comes out of the tap).
Smoke detectors are important for everyone – arrange to have them installed if they're not already up. A person with dementia may need someone else to check the batteries and make sure the alarm is loud enough.
For people living alone, a phone call every morning to check all is well is a good idea.
Booklet: Supporting a person with dementia

A guide for family/whānau and friends

This booklet gives you information and tips on helping a person with dementia with their personal care, such as washing and dressing, nutrition, sleeping and travelling, as well as communication and ideas for meaningful activities and ways you can look after yourself – which is very important, too.