Staying involved and active
People with dementia are encouraged to keep up their usual hobbies and activities as much as possible.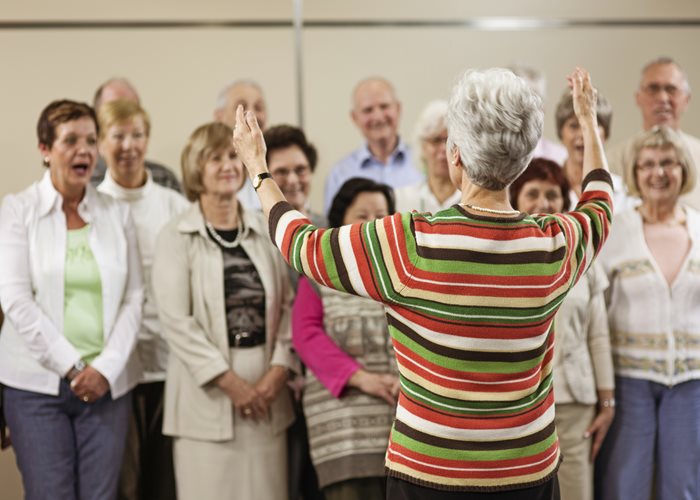 Staying mentally active and socially involved may be key to maintaining your ability to keep up your daily activities, and good mental wellbeing.
Keeping involved and active in the things you enjoy is extremely important. Rather than giving up activities that are becoming difficult, it may be possible to modify the activity.
Breaking an activity down into smaller parts may also help. Even if you can't manage all the steps, you may be able to take part in some of them. So, rather than stopping cooking altogether, you may be able to peel and chop vegetables, set the table or serve up the meal.
Reduce stress
High levels of stress help no-one's memory and can also cause physical problems such as not sleeping well, which again does nothing for anyone's mental capabilities.
Avoid stress wherever you can. Try to do only things you can cope with and avoid doing more than one thing at a time. Both physical and mental exercise are very good ways of dealing with stress and its negative effects.
Concentrating on a mental task can also divert your attention from whatever is stressful to you.
Creative activities
Examples of creative hobbies include: gardening, knitting, embroidery, woodwork, sewing, painting or drawing, playing a musical instrument or simply listening to music – anything creative that you enjoy.
Again, if you're having trouble doing something you enjoy, rather than giving up completely, try to simplify it. For example, if you enjoy knitting, try using less complex patterns.
A family member or friend might help with an activity, perhaps by starting you off so you can continue on your own. Or they might keep helping you, and that way you can enjoy the activity together.
Exercise and dementia
Your stories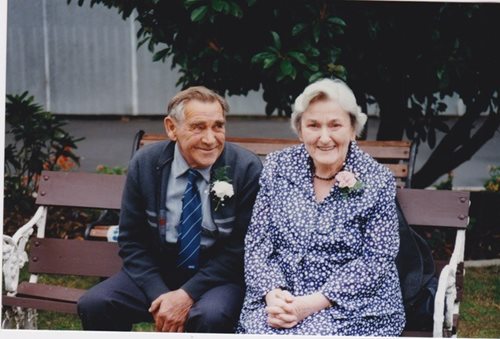 "There is still a persistent myth that a diagnosis of dementia is the end of your life. You can and should continue to be an active part of the community, in whatever way works for you."
Diane's story
Read Diane's story
Exercise is an important part of a healthy lifestyle. Keeping active helps our general fitness, muscle control and coordination, and contributes to a sense of wellbeing. It is also essential for maintaining blood flow to the brain and may stimulate brain cell growth and survival.
Therefore, exercise is good both for your body and your brain. However, before you start any exercise programme do talk to your doctor, particularly if you have any other other illnesses or physical challenges or disabilities.
The most important thing is to choose activities you enjoy and stick with them. Some suggestions include:
gardening
walking
swimming
water aerobics
yoga
Tai Chi
Benefits of exercise
Exercise has been found to have a number of benefits, which means we should all stay as active as possible for as long as possible. It can:
prevent muscle weakness
help with mobility problems and other health complications associated with inactivity
help promote a normal day-night routine so you sleep better
improve mood and increase social participation
reduce stress and depression, which can be experienced by people with dementia.
Tips for exercise: 
always warm up before beginning your exercise routine and cool down at the end
start with shorter sessions and work your way up
try water exercise, such as swimming or aqua aerobics, as these are often easier on the joints and take less balance
if you're anxious about making decisions or remembering what to do next, try walking on a treadmill or using an exercycle
if you have difficulty maintaining your balance, exercise within reach of a rail or something to grab onto.
If at any time you feel sick or you begin to hurt, STOP the activity and ask your doctor or another health professional for advice.
For more information and advice, see the Ministry of Health website.
Brain exercises and staying connected
Mental exercise
Research is showing that exercising the brain can slow the thinking and functional decline of people with dementia. It also shows that keeping the brain active helps people with dementia enjoy a better quality of life.
Mental exercise can and should be fun. Almost any type of mental activity you do could help, but try to keep it varied, interesting, and do it as much as possible. But remember – you should enjoy it!
Activities that involve exercise for the brain include:
reading
listening to the radio
visiting museums
taking a course in something you've always wanted to learn
learning a new language
playing musical instruments
artistic and other hobbies
participation in leisure activities, such as sports, hobbies, dancing, gardening, shared interest groups, cultural activities
conversation
board games
crosswords
sudoku and other puzzles.
Stay connected
The social interaction, participation and communication you get from doing the mental activity can be just as beneficial for you as the activity itself.
Do all you can to stay involved. Just like daily activities, if you're finding it hard to do what you could once do, try to modify the mental activity or break it down into parts you can do.
It could also be an opportunity to try something new – again, that's great mental stimulation.
Booklet: Living well with dementia

A guide for people diagnosed with dementia

This booklet is written for people who have been diagnosed with dementia to give you information and to help you continue to live well. The booklet suggests ways to look after yourself including how to adjust to change and managing your day, as well as working, driving, keeping involved and active and planning for the future.