Coping after death
Those who are left behind may feel a whole raft of emotions after the person they have been caring for has passed on.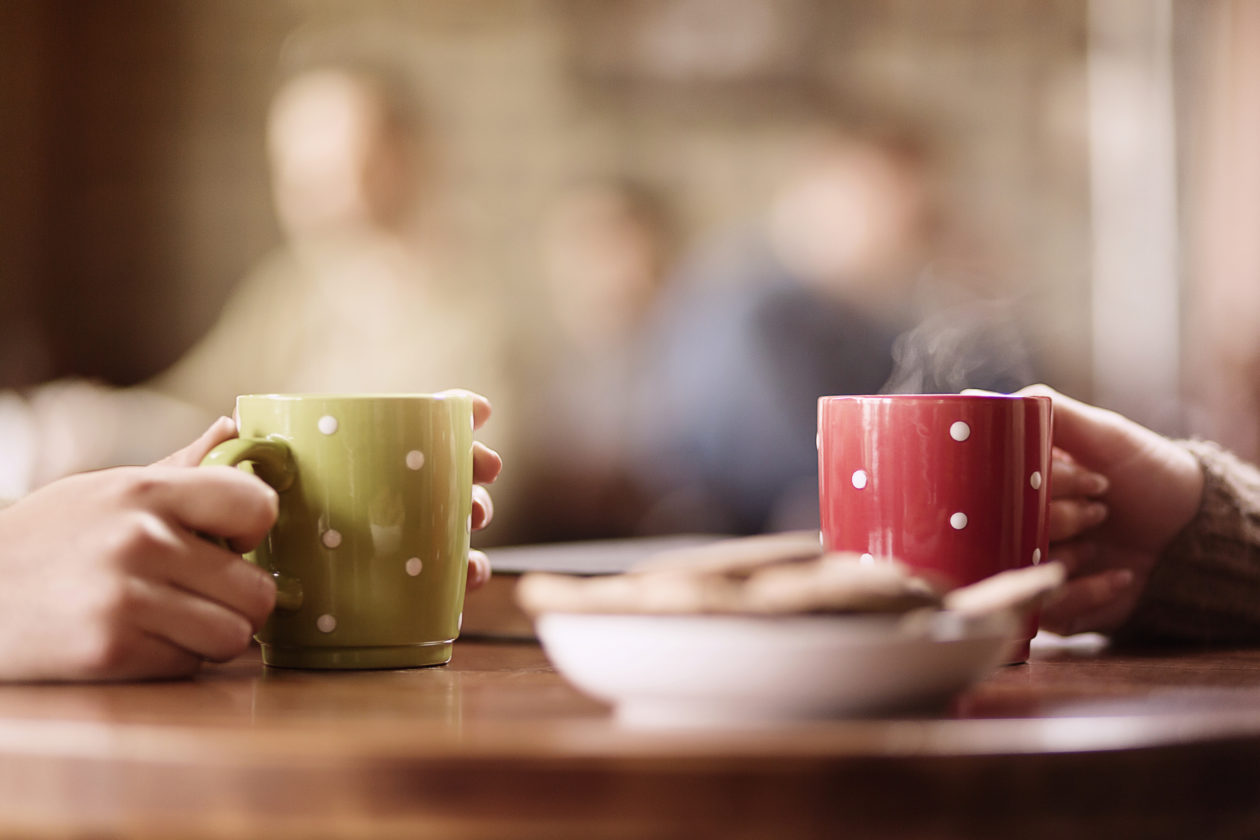 This section discusses some of the emotions families/whānau and friends may feel after someone with dementia dies, and also suggests some ways to cope with these feelings and the changes that come.
Common emotions
We all react to emotional experiences differently based on who we are, our relationship with the person who has died, and our previous experiences. How we feel, and how long we feel that for, will differ for everyone. There are no rules for how we should react and act after losing someone we were close to. We all react to the losses in our life in our own way.
Reactions to the death of a person with dementia may include:
sadness for what could have been, or for what has been lost
shock and pain
disbelief and an inability to accept the situation
guilt about something in the past – what was done, or not done
relief, both for the person with dementia who's no longer suffering and for themselves
anger and resentment about what's happened
feelings of a lack of purpose in life now the caring role has gone
Those who are left behind may feel the whole range of emotions in a short period of time. This is a time to cry and laugh together, and that's all very normal.
Take life day by day
As someone who has been with someone with dementia until the end, it's likely no two days will be the same. You may feel like you're generally coping some days, but then other times you feel sad or upset. Accept these emotions for what they are and remember you're grieving because you loved and miss the person who has gone.
Naturally, days of remembrance or celebration (birthdays, anniversaries, Christmas) may be difficult so plan for these making sure you have something to do or someone to be with you. Also allow yourself to be sad and upset when remembering the person who has died.
Making major decisions is not recommended when anyone is feeling sad or vulnerable. Take time to adjust to the changes, to take it all in, before making such decisions.
Not grieving
Grieving is normal and it takes time to accommodate the loss of someone who was close. But this will differ for everyone and it's also normal not to grieve.
Some people find they have grieved so much during the course of the illness they have no strong feelings left when the person dies. However these feelings may surface later, sometimes quite unexpectedly, or they may not surface at all – remember everyone is different and there is no right or wrong way to grieve or react to a person's death.
Ask for help
Some people become physically ill after a death of a person from dementia. Having a caring role can take a huge physical toll and many people tend to let their own wellbeing go as they care for someone else, especially towards the end.
They might also be feeling emotionally unwell. If that sadness isn't lifting at all and depression could be a possibility, see a doctor. Counselling could be another good option to give you a chance to talk about your feelings and come to terms with grief. Your doctor could help, or contact your local organisation to arrange to speak to a counsellor. Remember, all discussions with doctors and counsellors are confidential.
Getting back on your feet
Moving on with your life is not always easy. However the time will come when you are ready to re-establish your own life and move forward.
Consider these ideas for getting back on your feet:
Take time – The length of time needed to adjust to life changes varies from individual
to individual. Be patient and don't try to rush the process.
Accept help – Letting other people help you can provide you with extra support and an opportunity to express your feelings, reflect and talk. Over time this will help you understand and adjust to your loss.
Share your experience – Friends and family/whānau members are also likely to want to talk about their own feelings.
Write in a journal – Recording thoughts and feelings in a journal or diary can help you come to terms with your feelings.
Remember the person – Many people like to talk about the person they have lost, especially in earlier times before dementia affected them. Reminiscing about happy times can help. Celebrate them with family/whānau and friends. Make birthdays or anniversaries a celebration of the person who has gone.
Re-establish your social networks – Make an effort to see old friends again, or look around
for new friends.
Keep trying – You are probably going through a major change and may not feel confident getting back into life at first. It might be difficult to make decisions, chat about ordinary things or cope with social gatherings. But don't give up – keep trying and your confidence will come back.
Support groups
Support groups bring together families and friends of people with dementia under the guidance of a group facilitator. The facilitator is usually a health professional or someone with first-hand experience of caring for a person with dementia.
Your local organisation coordinates support groups for people with dementia and the people who care for them, including special interest groups.
There may be one for people who have experienced a family/whānau member or friend die from dementia – contact your local organisation or hospice to find out.
You may have already taken part in various support groups before and it's likely you need their support now more than ever.